By Mégan Alba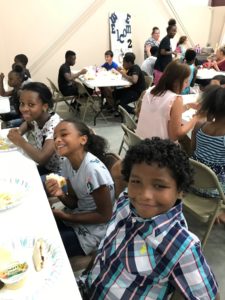 Laurinburg, North Carolina, has the kind of statistics no town wants to share: it is the fourth most violent place in the state and has the highest unemployment and highest extreme child hunger rate in North Carolina. With no community center and few activities for children, gang activity has become rampant.
But where others saw a lost cause, Pastor Michael Edds saw a divine opportunity. For seven years, Pastor Edds and members of Cross Pointe Church prayed for God to transform their community. This year, "We decided to step into that void and reach out to the young," he said.
A small group from the church began to reach out to children in area housing projects. In less than a month, this weekly outreach grew to include nearly 100 children.
The church's new facility "is the only community center in Laurinburg," said Pastor Edds. "We feed them, have great praise and worship with them, have an incredible clown who brings God's Word to them on their level, then have games." Pastor Edds said so far, 55 children have accepted Christ.
The church now plans to extend a 4,000 square foot space on the second floor to better serve the community. Pastor Edds received a $10,000 grant to help finish the space, and a general contractor has offered his services free of charge. "We are going to finish [the space] to expand to tutor, mentor, counsel, help with homework, and meet these kids' needs," he said.
What started as a mission to reach children in need has turned into a rally cry to take back their community. Other churches are sending workers and funds to help with weekly services. The county parks and recreation department is providing staff and games, and local police officers are coming to play with the children. A highway work crew heard what the church was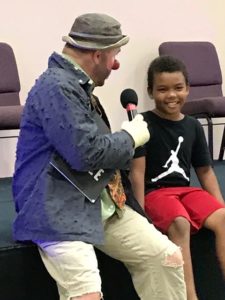 doing and took up an offering. Five area businesses donated food and money for weekly meals, and another couple gave the church a larger bus so they could bring in more children.
Pastor Edds says, "When God decides to work, heaven and earth cannot stand in His way.  It's harvest time!"
CrossPointe hosts their weekly outreach service at 7 pm on Tuesdays. To learn more, contact Pastor Michael Edds at michaeledds@aol.com, or call the church at (910) 544-9117.