NEW CHURCH IN VIETNAM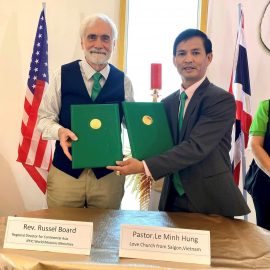 In October, I (Russell) traveled to Thailand to meet with two delegations from Vietnam to discuss ministry partnerships. As a result, IPHC now has its first congregation in Saigon: Love Church, led by Pastor Joshua!
Plans are being developed to establish a seminary program in Saigon, under the auspices of Thailand Theological Seminary (TTS). TTS is thriving under the outstanding leadership of Dr. Wallapa, and now has 10 campus locations scattered throughout Thailand, where students pursue Bachelor's, Master's and Doctoral programs. We thank God for the pastors and leaders being equipped in all aspects of ministry.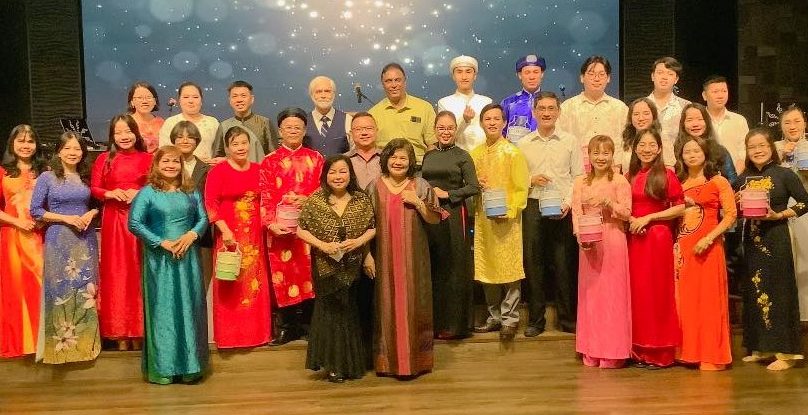 CENTENNIAL CELEBRATIONS IN INDIA
In November, centennial celebrations were held over two days in Hyderabad (South India) and two days in Ranchi (North India). What a joy to take part in these events commemorating 100 years of IPHC ministry in this nation!
In Hyderabad, the meetings included a convocation for 42 graduates of Advantage University, and the signing of an affiliation agreement uniting IPHC Father's House India and IPHC Ministries: South India.
A highlight was the credentialing ceremony, in which 37 individuals entered the ministry force as mission workers, 27 were awarded with minister's licenses, and nine received ordination. It was especially encouraging to see two women ordained and rising into leadership positions.
In Ranchi, over 400 pastors, church planters and leaders gathered in a hotel conference room for worship and celebration. The Chief Minister (governor) of the state was an honored guest at the celebration. This is especially remarkable in a nation where the ruling party is hostile to Christians. The Chief Minister commended the many productive efforts of IPHC in meeting the needs and facilitating the development of disadvantaged communities, and gratefully welcomed the prayers of the congregation.
At this conference, it was thrilling to ordain 31 proven leaders, award licenses to 34 ministers, and welcome 132 new mission workers into the harvest fields! In fact, unprecedented growth has led to the formation of three new conferences to provide oversight and leadership for the newly established churches!
Through the grace of God and the faithful labors of gifted national ministers, IPHC in India now comprises over 2000 churches with more than 60,000 members! We celebrate 100 years of God's faithfulness in India, and thank Him for the outstanding leaders who are ready to take IPHC India into an even brighter future!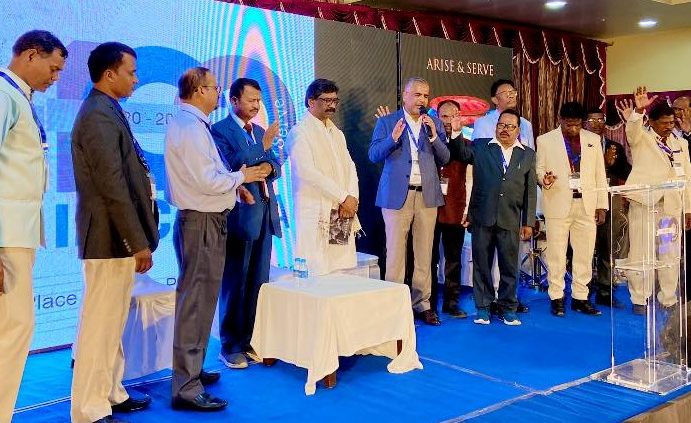 POINTS FOR PRAYER
• Pray for the churches in Vietnam as they operate in a restrictive environment where their activities are monitored by the anti-Christian Communist government.
• Pray that we can establish seminary training programs to develop pastors and leaders for the churches in Vietnam.
• Pray for protection and favor for the churches in India as they face hostility from radicals in the government.
• Pray for the faculty and students of the Bible Schools in India as they train pastors and leaders for the next generation.
Thank you for your faithful partnership in the gospel!
Russell & Sandra Board
"You can give without loving. But you cannot love without giving." - Amy Carmichael, Missionary to India