When I was 17, God shared His will for my life. I was excited that He created me to work with teens and to help them through similar things I had gone through. Everything that I went through would help others know Him.
Since starting my work in ministry, my biggest realization has been that ministry is tough and comes with many trials. Add being a woman in a male-dominated environment to the mix and it seems even harder; there are more barriers to break, actions to consider, and things to protect. Women have to balance working with men, the complexity of constantly being on guard to protect integrity, and learning to be a leader in ministry. If they are married, women have to learn to defer to their husbands as the spiritual leaders of the household, as well as remember that ministry does not come before family, but God does.
There are lots of things to balance and make sure we have in place. The truth is that we are not perfect and it's easy to get overwhelmed. At times it can feel like you're in the middle of the song "Oceans" bobbing up and down, knowing God's hand is coming to rescue you. You're just not sure when.
One thing that gives me peace during those times is Psalms 139. It speaks to me in many aspects of life: in the wilderness or when I doubt that God still wants to use me, as a woman, as a wife, and sometimes as a broken, emotional mess. I turn to this scripture for the truth and hope it brings.
As you read this, pull out your bible and let God speak to your heart as He unfolds His truth to you during this moment of reflection.
If you look at Psalm 139, there are four distinct parts.
The Lord has known me. (v. 1-6)
The Lord has searched us and knows us. He knows when we sit, rise, and think. How beautiful is that! He has chosen to pursue us. As a woman in ministry, I need to know this. God's thinking of me and He knows. He's omniscient and that will not change.
The Lord is with me. (v. 7-12)
I know it's obvious. We emphasize this with our teens, churches, and friends. He is truly with us. No matter where we turn, where we speak, where we stumble, where we doubt, where we tremble, HE IS THERE. This truth does not go away, it does not fail, and it does not falter. God connects us.
The Lord formed me. (v. 13-18)
In Jeremiah, the Lord tells Jeremiah I knew you; I formed you. David is saying here, "You formed my inward parts; you knotted me together in my mother's womb." How much more personal can He be with us. He formed us and in Him we are fearfully and wonderfully made. We are not accidentally made. We are not fortunately made, but fearfully and wonderfully made.
The Lord is able. (v. 19-24)
The Lord is able to slay the wicked and those who seek to do harm to us. He is able to lead us when we are in the grievous way and when we are in the righteous way. He is able to pull us out of the miry clay and set our feet on solid ground. When we doubt and struggle with the day-to-day routine, we must remember God has his hand in every situation. One day, you will be able to look back on the tough times and see God's hand was with you all along.
This passage is not merely praise from David; it's an anthem in ministry. It's an anthem in the wilderness. It's an anthem when the storms seem to be more prevalent than His presence. The truth is God's presence never leaves us. He is always there. He knows what we are going through and all we need to do is trust. We trust that he knows us; we trust that He is with us; we trust that He formed us; and we trust that He is able. When we find ourselves weak in ministry, ladies, remember this, "You are fearfully and wonderfully made."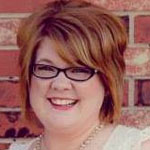 Keisha Gordon has been involved in ministry since April 2010.  With a degree in Biblical Leadership from Southwestern Christian University, Keisha is currently pursuing her Master's. Keisha serves the IPHC as the Teen Girls Advisor for the Girls' Ministry Board.

Article edited by Skye Hakes Liles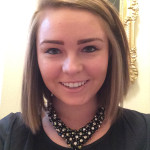 Skye is currently working as a freelance writer and editor. She has a background in mass & interpersonal communication as well as creative and professional writing.  In her free time, Skye enjoys reading books, traveling, and watching as many movies as she can. She's always looking for the next great adventure and is currently working on a self-written list of 30 Things To Do Before Turning 30. She also has an unnatural obsession with candy and vanilla coke.
Save