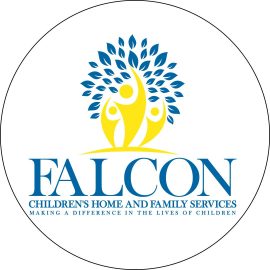 For over one hundred years, Falcon Children's Home has been providing a home for children who, for whatever reason, are unable to live with their parents. Established in 1909, it has been estimated that approximately ten thousand lives have been either directly or indirectly touched by the various programs offered by Falcon Children's Home.
In 2008, CEO Joseph Leggett and his wife, Sharon, arrived at Falcon Children's Home to begin the journey of a lifetime. Together, they are making a difference in the lives of the children entrusted to their care. What a great ministry the IPHC has in Falcon, NC.
The Harvest Train offering provides for this institution, but more importantly, ministers to the children who come through their doors. Each year, Falcon Children's Home hosts this special event on the Tuesday before Thanksgiving.
Harvest Train offerings, like any other special ministry offering, may be collected throughout the year. However, it will be presented annually at the Harvest Train.
Churches will bring monetary offerings and commodities on that day. Hundreds will gather from the different conferences within the IPHC for this exciting event. To kick off the Harvest Train activities, you are invited to decorate an automobile and participate in the parade that travels around Falcon and the Children's Home on Tuesday morning.  Come see what God is doing in the lives of children and women at Falcon.
Women's Ministries also sponsors the Falcon Children's Home Harvest Train every year. Women's Ministries teams from across the nation meet at Harvest Train to give their donations to the Children's Home. The Conference Women's Ministries Directors will formally present their conference's gifts at the Harvest Train service.
The highlight of the Harvest Train service is a special program presented by the children and staff of Falcon Children's Home. You are sure to be delighted by these inspiring performances!