Do you like black lights? Glow-in-the-dark swag? T-shirts? Foam parties? THE BEACH?
If you like ANY of those things then you are going to LOVE our Light Up the Night Rally on Thursday July 23rd!
Hosted by Student Ministries, this glow and foam party will start at 8 pm at the Daytona Beach bandshell. We will have black lights, glow swag, glow-in-the-dark shirts, and did I mention…FOAM!! Oh yeah, and this amazing electronic music group will be there. You may have heard of them…Transform DJs!
Maybe you can tell that we are a liiiiiiiiitle bit excited about this! Can't wait to see you there – we'll be the ones decked out in glow-in-the-dark everything!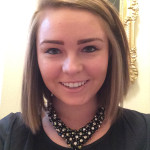 Skye is currently working as a freelance writer and editor. She has a background in mass & interpersonal communication as well as creative and professional writing.  In her free time, Skye enjoys reading books, traveling, and watching as many movies as she can. She's always looking for the next great adventure and is currently working on a self-written list of 30 Things To Do Before Turning 30. She also has an unnatural obsession with candy and vanilla coke.