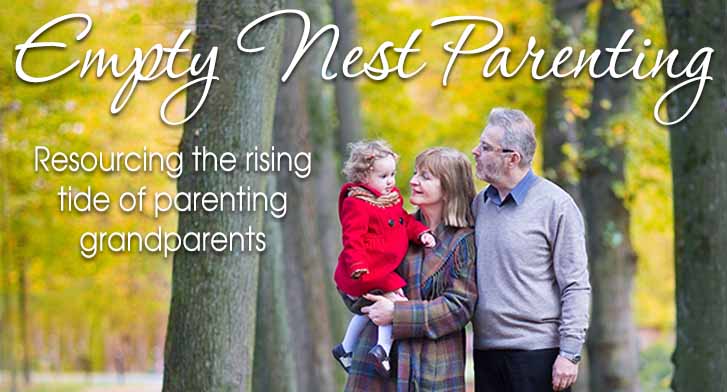 With the boomer generation rapidly approaching full retirement status, the term empty-nester is transitioning to a new meaning: "the nest is no longer empty." The former ideal of arriving at retirement with an abundance of time to enjoy the latter years due to slower schedules, relaxation, traveling, and growing old together with one's spouse has been disrupted by having to either care for aged parents or take care of grandchildren in need of a place to nest.
In the United States, grandparents taking on the role of parenting is quickly becoming the new norm. Many boomers are experiencing that the golden years may not be so golden. The thought of life becoming a little easier quickly diminishes when the need to become a caregiver comes knocking at your door. According to 2010 U.S. Census data, 4.9 million American children are being raised solely by their grandparents. That number is almost double that of the 2000 Census which was 2.4 million.
For Christians, the role of being a grandparent is addressed in the scriptures. Here are a few passages for your reference. Proverbs 13:22 states, "A good man leaves an inheritance to his children's children, but the sinner's wealth is laid up for the righteous." This verse speaks to more than just wealth. It speaks to spiritual matters as well.
What happens when the money is gone? There is a spiritual inheritance that grandparents are to leave for their grandchildren, an inheritance that will far outlast silver and gold. Apostle Paul spoke the following words to Timothy, "As I remember your tears, I long to see you, that I may be filled with joy. I am reminded of your sincere faith, a faith that dwelt first in your grandmother Lois and your mother Eunice and now, I am sure, dwells in you as well" (2 Timothy 2:4-5). The roots of Timothy's faith resided within his mother and his grandmother. This verse is much more than just a good text for Mother's Day. It is a portrait of a godly heritage that parents leave to their children and grandparents to their grandchildren.
As a grandfather, I enjoyed all of the preparation for this article: the reading and research that was involved in finding relevant information. One thing that I have learned is that grand-parenting will not be going away and, in all likelihood, will continue to escalate. The term most used today is grandfamilies.
Grandfamilies are families headed by grandparents and other relatives who share their homes with their grandchildren, nieces, nephews, and/or other related children. According to the Generations United website, approximately 7.8 million children across the country live in households headed by grandparents or other relatives. About 2.7 million grandparents report they are responsible for their grandchildren's needs. In about a third of these homes neither of the children's parents are in the home.[1]
Somewhere within these changing roles of parenting is a tremendous opportunity for ministry in the local church. What can the church do to encourage grandparents who have taken on the role of parenting their grandchildren? Jerry Vogel serves as a Childhood Ministry Specialist at Lifeway Church Resources in Nashville, Tennessee. Vogel recently wrote an article entitled "Five Ways to Encourage Grandparents (Who are Raising their Grandkids)" and offers five meaningful strategies:
Begin by acknowledging that the "grandparents become parents" phenomenon is occurring in your church.
Plan a "Grand Parents Day in your church. Include all grandparents and invite them to a celebration of this season of life.
Offer "Parenting Classes for Grandparents."
Consider a support group for this niche in your church.
Make sure that whatever you do does not become a "pity party" for these individuals.[2]
To view Vogel's article in its entirety, select the following link, Five Ways to Encourage Grandparents (Who are Raising their Grandkids).
There is a quote by an anonymous writer that goes like this, "Grandchildren are God's way of compensating us for growing old." It is nice to have them come over to the house, turn things upside down, rattle our nerves, give us sweet hugs and kisses, but then go home. Peace of mind settles back in and once again the house is all quiet. However, it is a much different story when they move in to stay.
The Bible is filled with passages that bring encouragement for handling the different seasons of life, especially for our latter years. The prophet Isaiah states, "Even to your old age I am He, and to gray hairs I will carry you. I have made, and I will bear; I will carry and will save" (Isaiah 46:4). In his book of Proverbs, King Solomon writes, "Gray hair is a crown of glory; it is gained in a righteous life" (Proverbs 16:31) and "Grandchildren are the crown of the aged, and the glory of children is their fathers" (Proverbs 17:6).
Since this article was written for Grandparents Day, I want to close by sharing a few humorous quotes that seem appropriate.
"The best babysitters, of course, are the baby's grandparents. You feel completely comfortable entrusting your baby to them for long periods, which is why most grandparents flee to Florida" (Dave Barry, Humor Writer).
"It's funny what happens when you become a grandparent. You start to act all goofy and do things you never thought you'd do. It's terrific" (Mike Krzyzewski, basketball coach).
[1] "Grandfamilies," Generations United, accessed August 6, 2015, http://www.gu.org/OURWORK/Grandfamilies.aspx.
[2] "Five Ways to Encourage Grandparents (Who are Raising their Grandkids)," LifeWay Christian Resources, last modified June 12, 2014, accessed August 6, 2015, http://www.lifeway.com/kidsministry/2014/06/12/5-ways-to-encourage-grandparents-who-are-raising-their-grandkids/.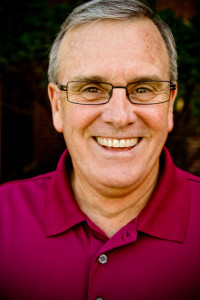 Bill Terry is the National Director for Men's Ministries and the Assistant Director for Discipleship Ministries. Bill resides in Oklahoma City with his lovely wife Rita, where they will celebrate 44 years of marriage in 2015. He is the proud head of an extended family that includes two sons Gregory and Rodney, daughters-in-law Holly and Brec, granddaughters Grace, Annie, Emily and Elena and grandson Adam Gregory.