UPDATE #1: WEST VIRGINIA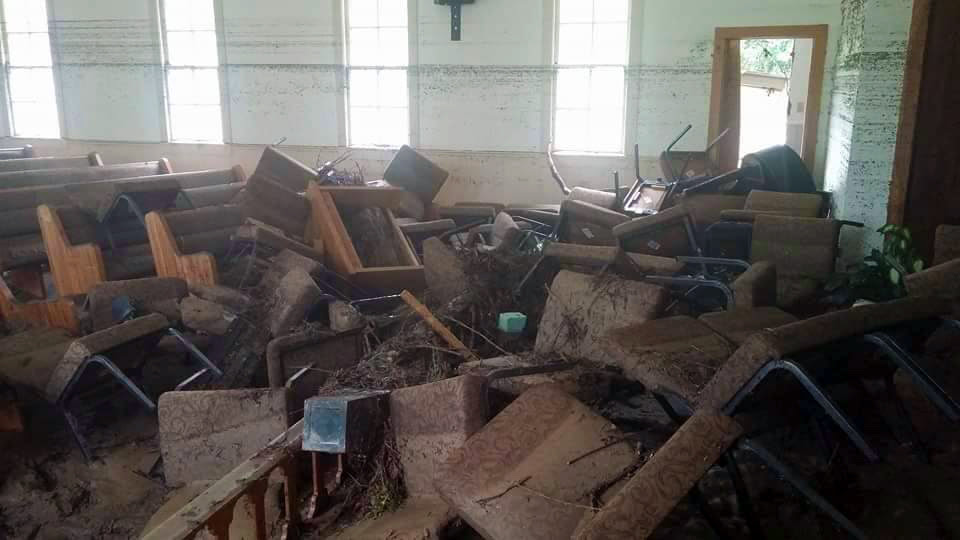 Photo Credit: Ps. Michael Neel
Report from North Carolina Conference DRUSA Coordinator, Gordon Knox
For those of you who may not know, the flooding in West Virginia is being called a 1000-year flood. Forty-five of the 55 counties have been declared a state of emergency.
The North Carolina Mobile Feeding Kitchen is located on a property adjacent to the White Sulphur PH Church in White Sulphur Springs, West Virginia. The Kitchen arrived on scene Monday, June 27 and began serving lunch and continued late into the afternoon. A total of 1,100 meals were served yesterday and they are on pace to serve over 1,300 meals today. Pastor Gene Sizemore of White Sulphur PH Church is recruiting volunteers to work alongside the Kitchen team.
As of today, electricity is being restored to the area, and water has been turned on for residents for non-potable usage. The Kitchen team is being housed on the church property and have access to shower facilities at Greenbriar Fitness Center in Lewisburg, West Virginia.
Six miles from White Sulphur Springs is the town of Caldwell, where we have another congregation. From the posted images, you can see the devastation suffered by Caldwell Pentecostal Holiness Church.
As you can read, this is a dire situation. DRUSA is continuing to monitor the situation on a daily basis.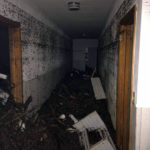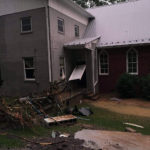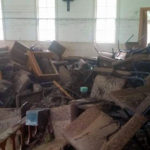 Photo credit: Pastor Michael Neel
***
UPDATE #1: SOUTHERN CALIFORNIA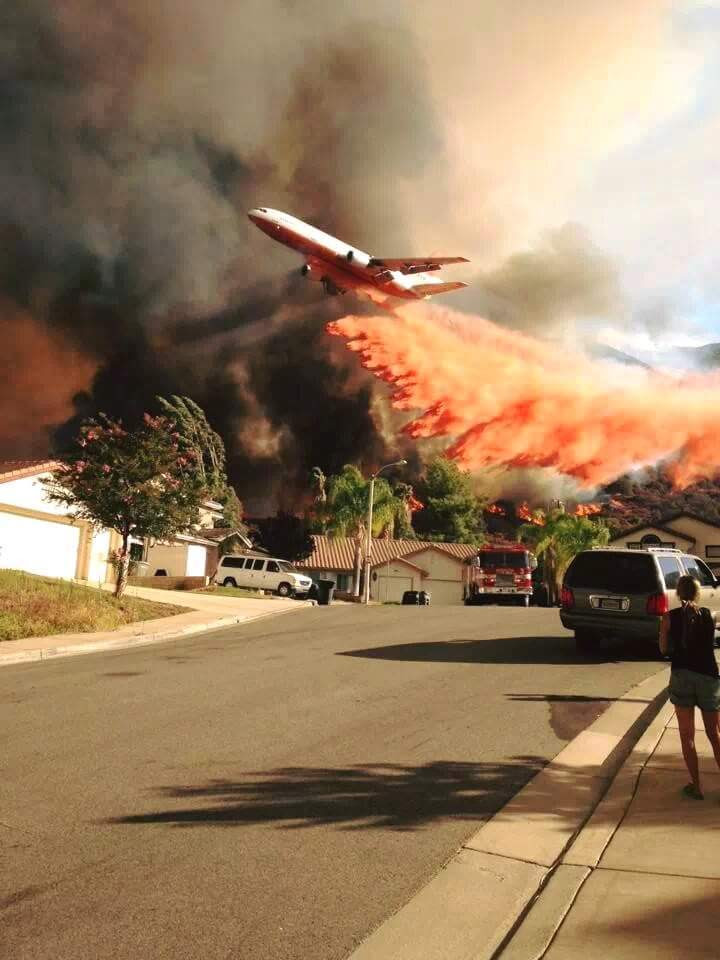 Photo Credit: Dr. Tom Murray – fires in Southern California                                           
Report from Golden West Conference DRUSA Director Bill Kenedy
The fires in California are located in the area northeast of Bakersfield, California, around Lake Isabella. According to the staff of Faith Community in Wofford Heights, roads that were broken down are beginning to open. Local police are escorting people into some of the devastated cities, while continuing their search and rescue operations.
Pastor Billy Woods from Bakersfield, is soliciting manpower from across the conference to work in and around the Lake Isabella area. Pastor Billy serves as the local coordinator for M25. He is mobilizing volunteers to assist residents of the local community who have lost everything to the fires. In addition, their group plans to take in water, various food items and clothing to the needy families. They will be coordinating schedules and working with Faith Community to determine when their crews can go into the specific areas to distribute these goods.
***
DRUSA LOGO website
To make a contribution to the disaster response, please click the following link. . . DRUSA Response..
Thank you for your prayers and support…