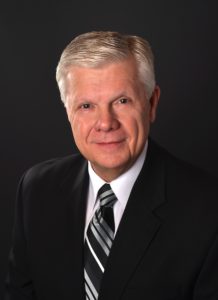 Discipleship Ministries is honored to announce a new addition to the Discipleship team. As of June 2016, Dr. Stan Toler is the new Consultant for Stewardship in Discipleship Ministries.
Dr. Toler has written over 100 books, including the Minute Motivator series, and his newest release, Outstanding Leadership. His books have sold over 3 million copies. Toler served for many years as Vice-President and taught seminars for John C. Maxwell's INJOY Leadership Institute training church and corporate leaders to make a difference in the world.
"Dr. Stan Toler is well known and greatly appreciated throughout the IPHC," states Bishop McGhee, Executive Director of Discipleship Ministries. "He has taught on many subjects through the years in many settings.  Dr. Toler has the unique ability to make us laugh and learn at the same time.  I am honored that he has agreed to partner with Discipleship Ministries for this season and teach on the important subject of stewardship.  I hope you will take advantage of an opportunity near you to participate in one of his seminars entitled Give to Live.  You will be blessed and I believe the Kingdom will be impacted for His glory."
Dr. Toler will be conducting his popular Give to Live seminars throughout the IPHC family over the coming months. To find a seminar near you, please contact discipleship@iphc.org.