On Wednesday, August 31, IPHC Disaster Relief USA National Coordinator, Bill Terry toured flood damaged areas in the Passion Connection conference. Terry's primary task was to assess the damage to two churches within the conference: Christian Center Church, Denham Springs, Louisiana; and New Covenant Christian Center, Baker, Louisiana.  Both facilities were heavily damaged due to flood waters ranging up to 3 feet. Unfortunately, neither church had flood insurance, and most of the members of each church have experienced flood damage to their homes. Gordon Atwell, conference superintendent of Passion Connection, confirmed that over 110,000 homes were flooded in the areas in and around Baton Rouge, Louisiana.
In addition to assessing damage at the two churches, Terry visited Impact Church in Watson, Louisiana which is pastored by Atwell.  Impact Church is serving as a distribution center, a feeding center and housing displaced families. Atwell reported that to date, more than 10,000 meals have been served and over 200 displaced families have been housed at the church facility.
Mike Gray, conference superintendent for the Alpha Conference (Alabama) arrived with a team of volunteers on Monday morning.  The team has been organizing and running the distribution center at Impact Church.  Until I saw it with my own eyes, I did not fully comprehend the amount of donations that have come in, including food, cleaning supplies, paper products, and bottled water.  In addition, due to the vast amounts of toiletry items that have been provided, the team from the Alpha Conference has assembled numerous personal hygiene kits for those in need.
The clean-up process is going to take an extremely long period of time.  Atwell expressed his appreciation for the prayers and finances, as well as the teams that have both been present and the ones who have committed to assist in the near future.  Your continued prayers and financial support are needed as recovery will continue to take place for an extended period of time in the Passion Connection Conference.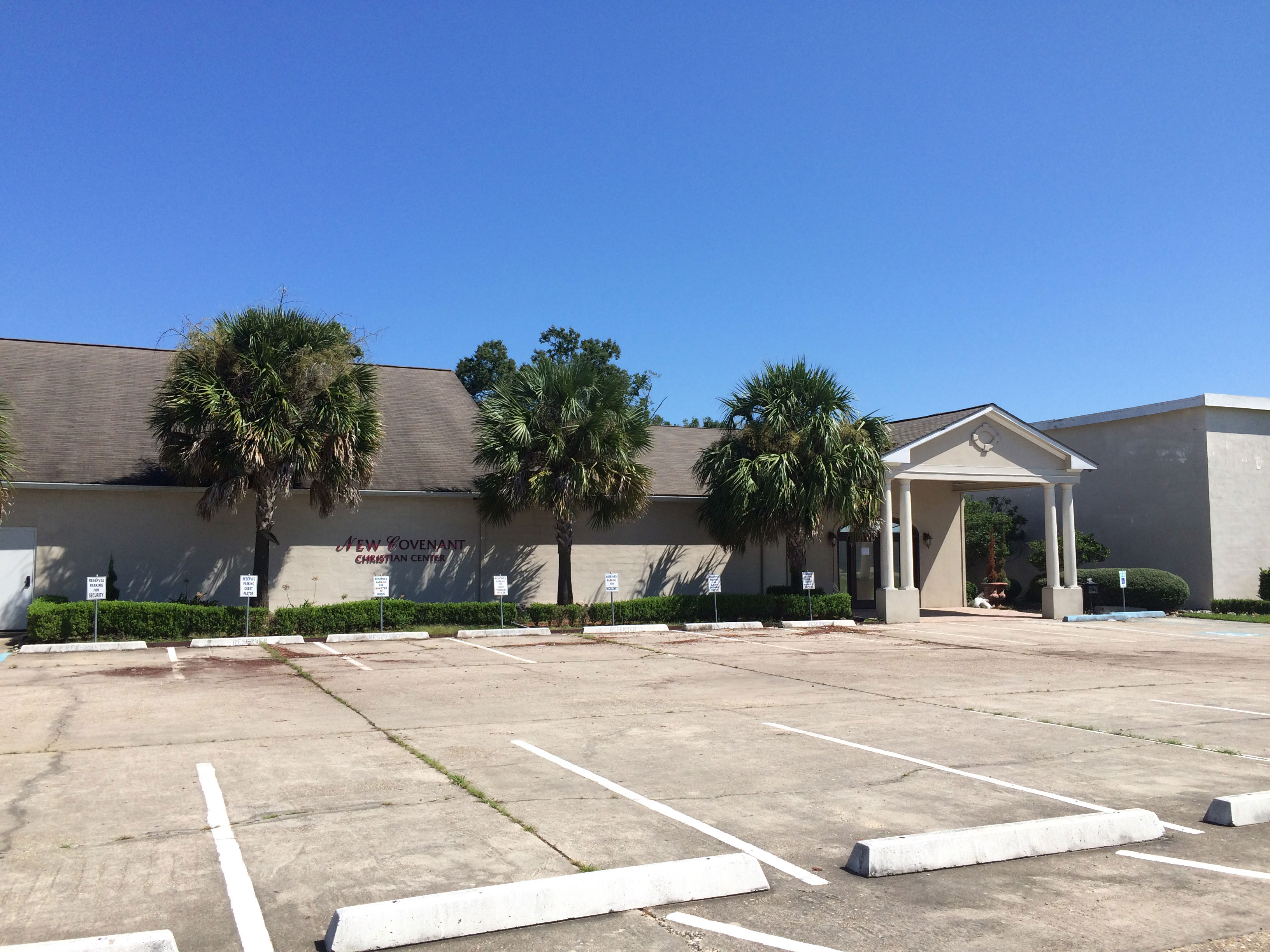 New Covenant Christian Center in Baker, LA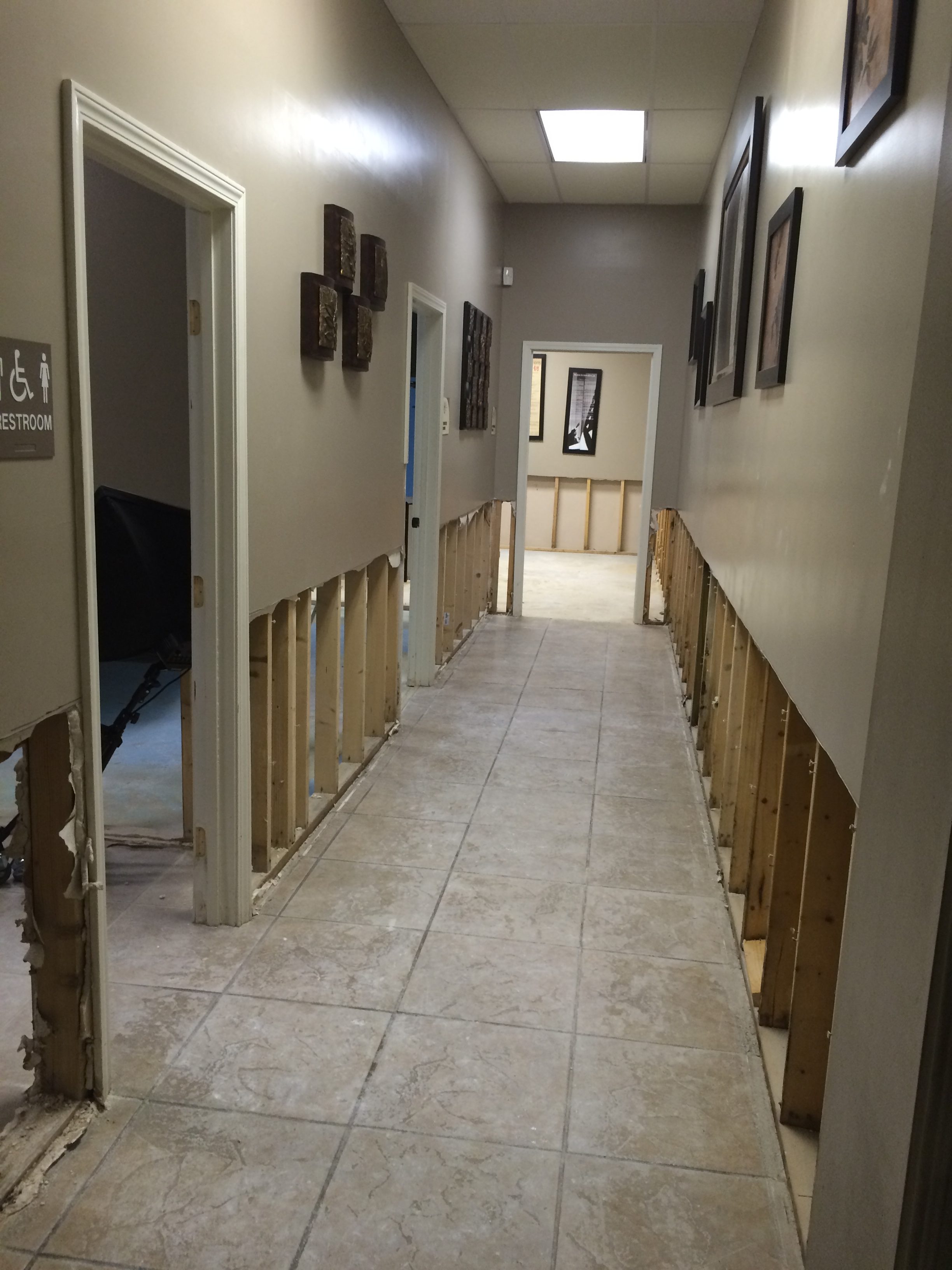 Inside New Covenant Church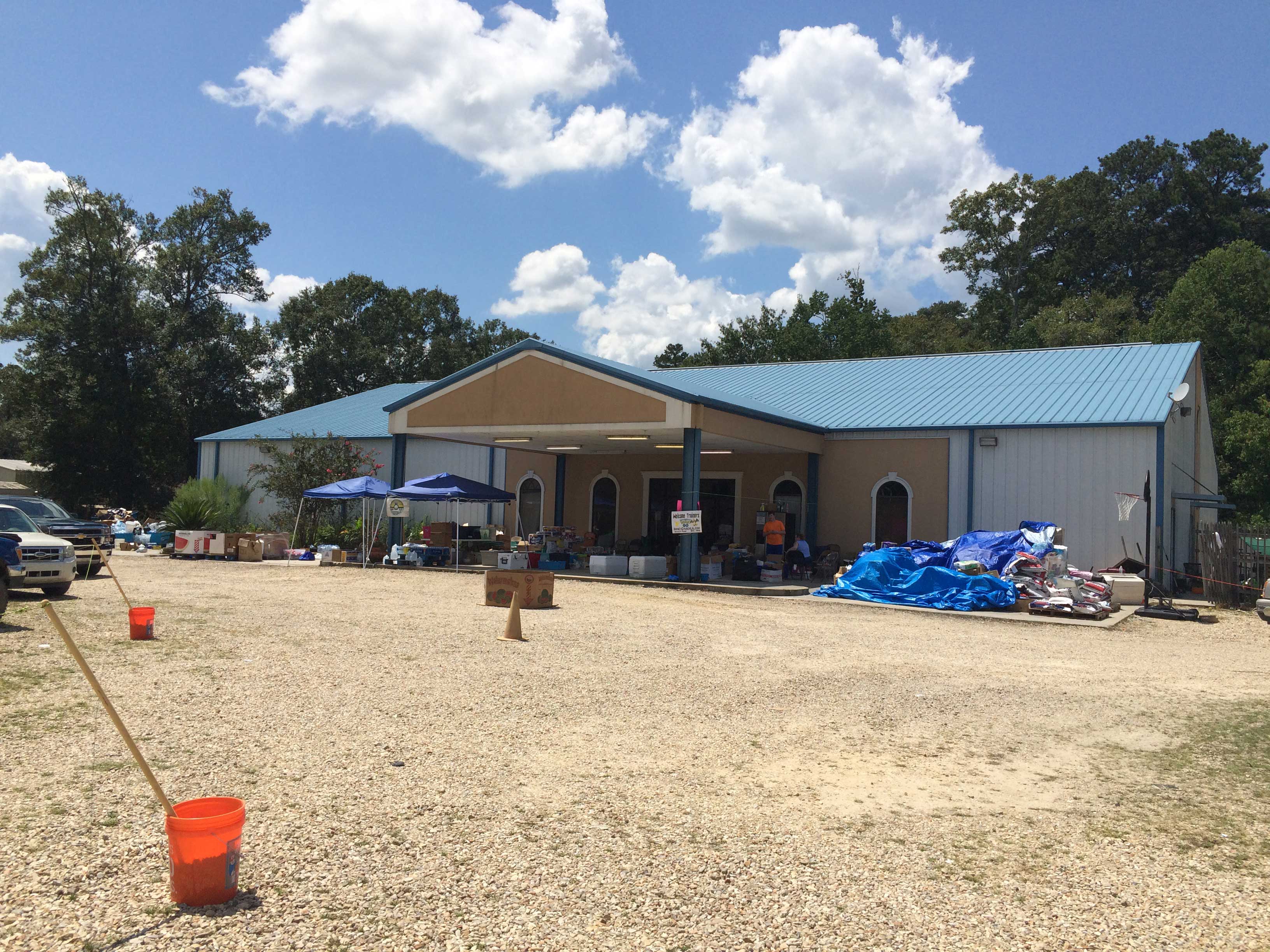 Impact Church Distribution Center in Watson, LA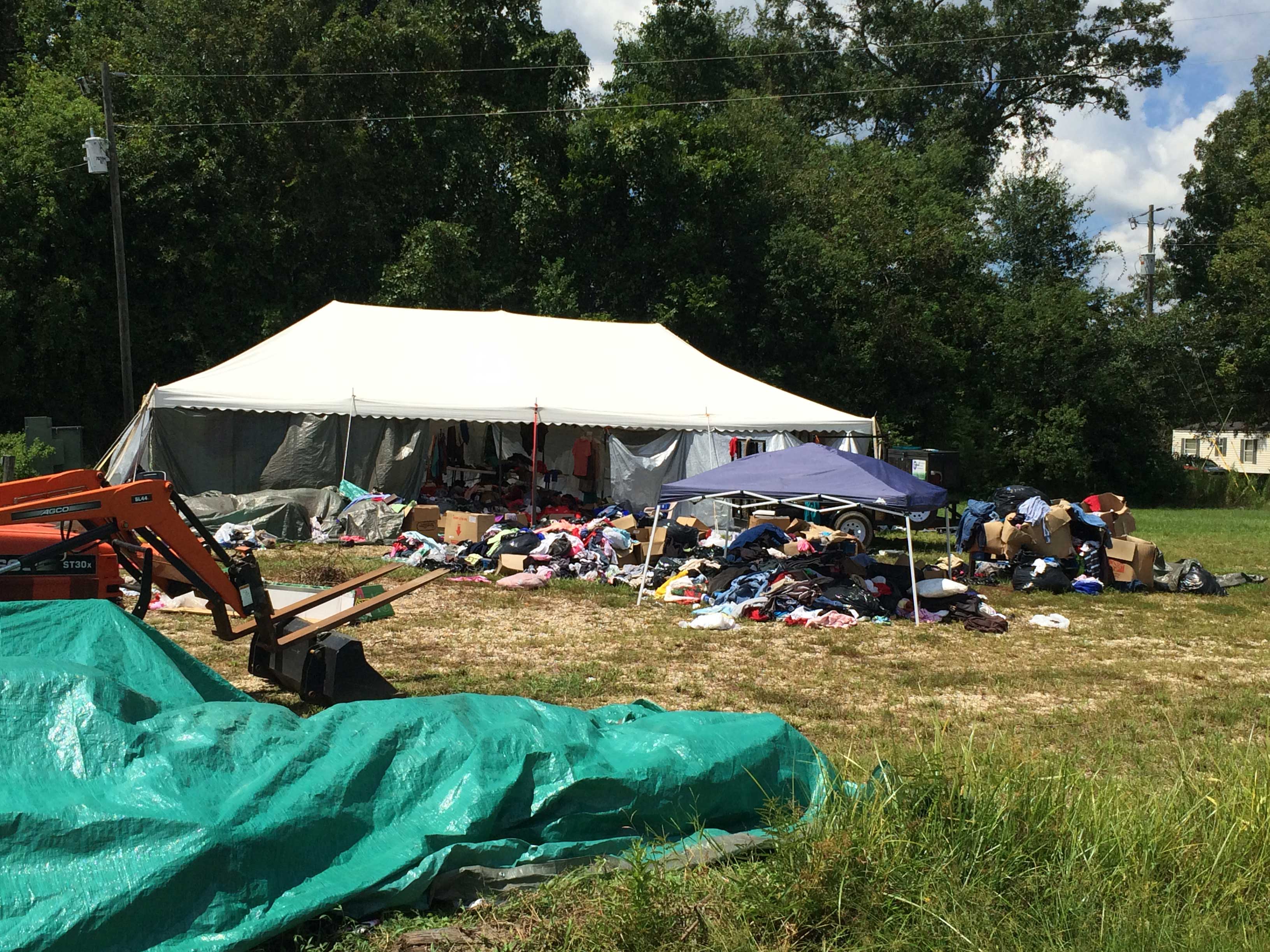 Clothing Tent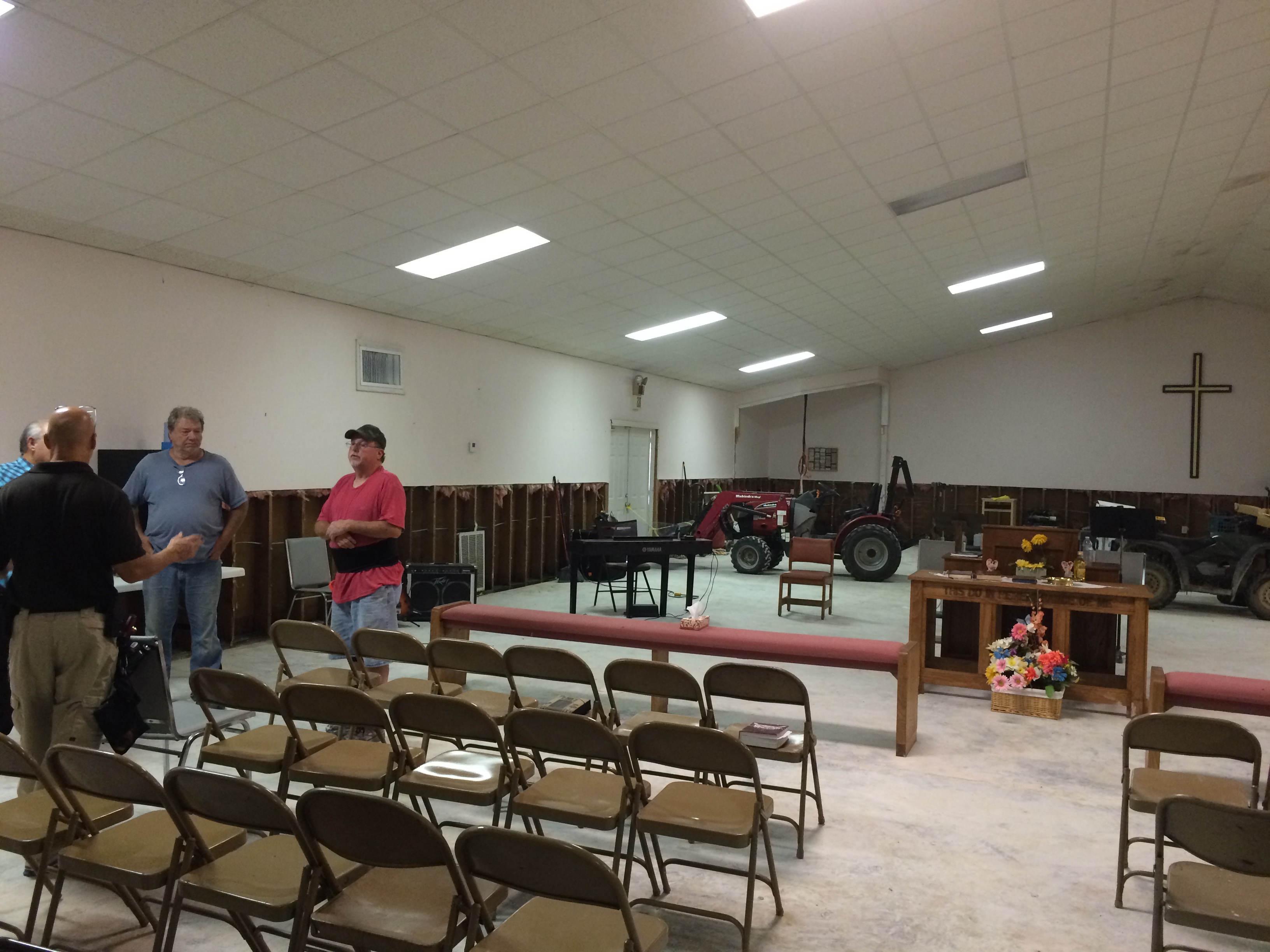 Christian Center Church Sanctuary in Denham Spring, LA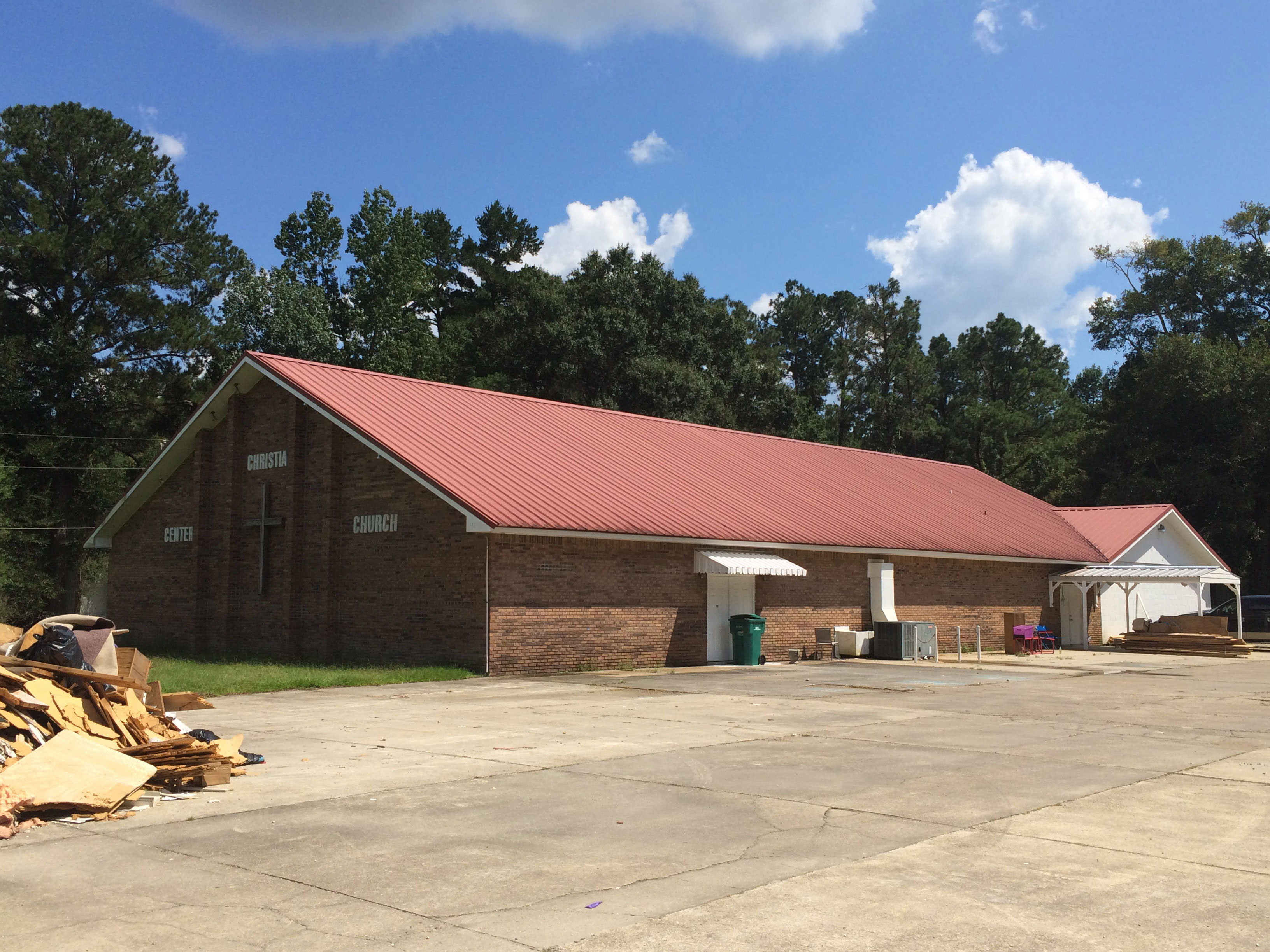 Christian Center Church
Photo Credits: Gordon Atwell