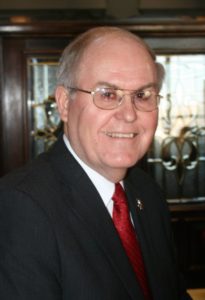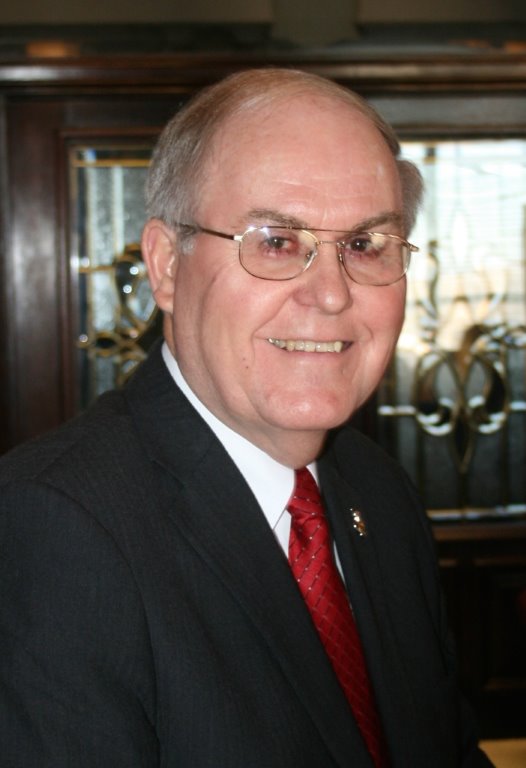 At the annual Feast of Ingathering of Holmes Bible College on October 6, 2016, Chairman Doyle Marley announced that the board of trustees has elected Bishop D. Chris Thompson to serve as the next president of Holmes Bible College following the retirement of Bishop James D. Leggett who has served as president since 2009.
Bishop Thompson holds a Bachelor of Theology from Holmes Bible College, a Bachelor of Arts from Campbell University and a Master of Ministry from Southwestern Christian University. He currently serves as executive director of Evangelism USA and vice chairman of the International Pentecostal Holiness Church (IPHC) as well as superintendent of the Acts2Day Conference. He plans to complete his current term in these roles and will transition to Holmes Bible College after the 28th General Conference.
Dr. Doug Beacham, General Superintendent of the IPHC, states, "Holmes Bible College continues to provide anointed people to serve the IPHC. The foundation established by Bishop Leggett has provided a strong platform for the vision and leadership of Bishop Thompson. I am very grateful that he will continue to serve the IPHC as vice chairman and executive director of Evangelism USA through our General Conference in July 2017. After General Conference, he will assume the office of President of Holmes Bible College and will fulfill a life-long dream of preparing a new generation of pastors and missionaries."
Bishop Thompson's vast experience in pastoral ministry and leadership will be a tremendous asset to Holmes Bible College. With 12 years of pastoral experience, he has served on the IPHC General Executive Board, the General Board of Administration, chairman of the Falcon Children's Home Board, committee chairman of the Emmanuel College Board of Trustees, and vice chairman of the Holmes Bible College Board of Trustees. He has also served in various leadership roles in the North Carolina Conference for 30 years. For eight years, he led the conference as superintendent.
Bishop Thompson stated, "I am so honored to serve the International Pentecostal Holiness Church.  My grandparents, John and Desi Maye Thompson, received Pentecost after the Azusa Street East revival in Dunn, NC and founded my home church, Manley Gove PH Church, in 1923. They were lay church planters and church planting is in my DNA. The church has been good to Betty and me. She was saved under the preaching of Bishop B.E. Underwood and attended the Salem PH Church. The Lord said to us in leaving Holmes in 1974, "He who continually goes forth weeping. Bearing seed for sowing, shall doubtless come again with rejoicing, bringing sheaves with him" (Psalms 126:6). We are doing a 360 degree turn by going back to where we began. May the Lord bless Holmes and may He bless Evangelism USA. We look forward to training laborers to go around the world preaching the Gospel."
"I have greatly enjoyed my time at the IPHC Global Ministries Center in Oklahoma City," stated Bishop Thompson. "We have discovered great people all across the USA. It has been a special joy to work with all the Conference Bishops and the Acts2Day people are phenomenal. The Evangelism USA team and staff are our family away from home. We weep as we go but rejoice in the direction of the Lord. God is at work!"