In 1978 I heard evangelist and friend, Dr. Chuck Millhuff, preach his well-known message, "Giving Living." The message was life impacting. In fact, I invited Chuck to come and share it at every church I pastored from that time forward. Simply put, it offered a new way of living that emphasized a lifestyle of abundance, generosity, and openness to others.
Over the years, the principles I learned from that one message have been incorporated into my own messages and writings. And from the feedback I've received over the years, the results could be summarized in three words: "It really works!"
The essence of John Wesley's classic statement on personal finances says: "Earn all you can, save all you can, give all you can." It is great advice, but generosity does not come naturally to most of us. A modern tweak of that saying suggests, "Earn all you can, can all you get, sit on the lid!"
Many well-meaning Christ followers find it difficult to practice generosity. They are trained by a culture that practices the opposite. An endless stream of marketing and advertising has conditioned us to focus on obtaining all the stuff we can and to amass as much material wealth as possible. The old saying "He who dies with the most toys wins" still tags our society.
In fact, generosity is the first law of economics in God's kingdom. We see it from the beginning, "For God so loved . . . he gave." When Christ sent his disciples out, he gave them a reminder, "Freely you have received; freely give" (Matthew 10:8).
The story is told of a man who was known for his stingy living. He was approached by a robber who demanded, "Hands up! Your money or your life!" There was a long pause, and the impatient robber finally said, "Well, what is it?" The man replied, "Quiet! I'm thinking."
We can give both—our resources and our life. And when we do, our generosity honors God and impacts others. Plus, we receive life-changing benefits in the process.
About the Author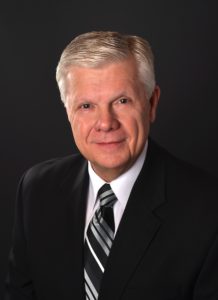 Dr. Stan Toler has served as a general superintendent in the Church of the Nazarene as well as a pastor for over 40 years in Ohio, Florida, Tennessee, and Oklahoma.
Stan Toler has written over 100 books, including his best-sellers, God Has Never Failed Me, But He's Sure Scared Me to Death a Few Times; The Buzzards Are Circling, But God's Not Finished With Me Yet; God's Never Late, He's Seldom Early, He's Always Right on Time; The Secret Blend; The Relational Leader; Practical Guide to Pastoral Ministry; The Inspirational Speaker's Resource, ReThink Your Life, his popular Minute Motivator series, If Only I Could Relate To The People I'm Related To and his newest book, Outstanding Leadership. His books have sold over 3 million copies.
Toler for many years served as Vice-President and taught seminars for John C. Maxwell's INJOY Leadership Institute training church and corporate leaders to make a difference in the world.
He and his wife, Linda, an educator, have two married sons, Seth (Marcy) and Adam (Amanda), and five grandchildren Rhett, Davis, Wren Olivia Clara Jane and Bennett.