What an awesome time at Harvest Train at Falcon Children's Home in North Carolina last week! CEO Joey Leggett and his team packed a full agenda!  On Monday, November, 21st, the Royal Home Ministries started the whole event with a beautiful presentation called "Unlock Hope, Choose Life".  Marysol Martinez, the director of Royal Home Ministries, along with so many put this night together.  After the presentation, we then went to the dedication of the Burd's Nest, where Gary and Carolyn Burd cut the ribbon to the new little store for the women who live at Royal Home to bring vouchers for money to get new and wonderful items for their children.  Mission M25 and the 50CC Diaper Run stocked the Burd's Nest with diapers, bibs, cribs, pack and plays, bottles and all things baby. In total 56,855 diapers, 62,917 baby wipes, and over $20,000 was given! What a way to end the night!
Bright and early Tuesday morning, the parade began and women's ministries leaders judged posters that the residents of Falcon and Royal Homes had created.  IPHC leadership had fun throwing out candy to the people that they saw along the way.  This lead us to the event that was, as always, spectacular, touching and inspiring, the Harvest Train production.  This year it was called, "When Love Was Born".  It was a true story of a life saved at the Royal Home. Tragedy happened but God had a plan to save those involved who listened to His voice. Hannah (Heintzleman) Cook was a life saved to live to the fullest.  She is now happily married to Cody Cook and they are expecting their first child.
IPHC Women's Ministries worked hard along with the wonderful churches and people throughout to raise money for the Falcon Children's Home.  The cash received was $255,397.00, commodities received equaled $136,346.00, for a grand total of $391,743.00.  Praise God!  What an honor to be a part of investing into the treasured lives of those at Falcon!
God has a plan and we can share in it.  We can look around and find the places where He wants us to serve, give and pray.  Falcon Children's Home and Royal Home along with the Burd's Nest are wonderful opportunities to see lives revolutionized by His love.  We are His hands and feet. Let's invest into the treasures that God has given us at Falcon. Let's do this together!
About the Author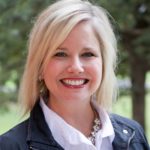 Samantha Snipes- ssnipes@iphc.org
Director, Women's Ministries
Samantha Snipes has served on the General Women's Ministry Board, the Sonshine Conference Women's Ministry Board and as a Regional Women's Ministry Leader. She was the Women's Director, Mission's Director and on the Leadership Team at Destiny Church in St. Augustine, Florida, with pastors Donavan and Nellie Tinsley. She has a passion for activating and mobilizing people in their faith, to see them realize their mission in life, experience the great commission to win souls, and connect the passion and love of Jesus to the world.
Samantha has a double major in Management and Marketing. She and her husband have owned their own businesses for over 20 years. She was Director of Operations at a design firm and worked with ministries all over the world with their marketing. She has been in women's ministry and in other ministries for over 20 years.
Presently she loves having fun and traveling with her family – her husband, Todd; Cole, age 11; and Skyler, age 8 – including mission trips wherever in the world God leads them. They love going to the beach and to Orlando, Florida. She also loves anything to do with water sports and snow skiing.
Todd and Samantha just celebrated their 20th wedding anniversary in Hawaii by renewing their vows with their boys.