Dear Friends:
Thanks to you students from 35 different countries and 36 US states that call Southwestern Christian University their home. On behalf of them, thank you for your ongoing contributions and support that have made this possible.
There is much to be thankful for at SCU:
Great news! Your SCU Eagles men's soccer team just won the NCCAA Division I National Championships. The spiritual atmosphere continues to be vibrant, the intellectual tone and competitiveness of our academic programs continues to grow. We continue to strive for excellence, we are now ranked #22 of colleges by the US News World Report's ranking of Regional Colleges in the West. More great news! – Our efforts to provide an education at a price-point within the reach of students from all walks of life have been recognized as SCU was just named the #3 College for Lowest Student Loan Debt at Graduation in Oklahoma. We could have never done this without your financial support and prayers and for that I am thankful.
I am praying for God's blessings upon you, your families and your work. May you be blessed by many special moments, sense of significance and fulfillment in the name of our Lord during this festive season. SCU needs your help. Would you kindly consider sending us your Year-End tax-deductible financial gift to help us continue fulfilling our mission and vision? We simply cannot do it without you. Your special year-end donation received by December 31, 2016 will go a long way to make a real, lasting impact in the lives of our students and that of the institution's ongoing operations. You can send your gift to us by mail in the enclosed self-addressed envelope or you can give online at give.swcu.edu.
Thank you for your continued support and friendship, and may you and your family be filled with love, peace and joy this Christmas season.
With gratitude,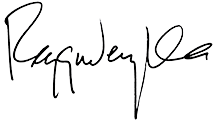 Reggies Wenyika, Ed.D.
President
Photo Credit: SCU Communications, Matt Stephens
*As posted on Southwestern Christian University website.