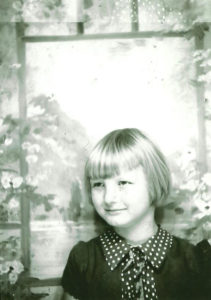 On August 4, 1932, a little baby girl was born to Henry Boyd Butler and his wife, Bessie, in Hamlet, NC.  She became the baby sister to two brothers and a sister. When this baby was nine months old, her mother died, and Henry Butler, who had served as a soldier in World War I, was left with four small children. The pressures of war memories and the loss of his wife were too much for him, and he turned to alcohol for comfort. After some time, he became an alcoholic, and his children were left to themselves most of the time.
The boys were old enough to fend for themselves, and the two sisters had to learn to do the same. They resorted to going through trash to find food. With dirty skin, ragged clothing, and worn shoes, the girls roamed the streets. Many nights, because their daddy was drunk, he would lock them out of the house.  On such nights, the girls slept under street lights. This lifestyle continued for this little girl until she was eight years old when a very special couple moved to town.
Rev. J. L. Wall and his wife, May, had been students at Holmes Bible College. In the providence of God, they felt led to go to Hamlet, NC to begin a church. The Walls noticed two little street children scavenging food from trashcans and sleeping under the street lights. They felt they were to help do something about the girls and inquired of the father about adoption. Henry Boyd Butler, although an alcoholic, was not interested. His response to them was, "I don't have a child that I want to give away."  However, he did agree to send the older sister to live with relatives and to allow the younger one to stay with the Walls.
From the very first day this eight-year-old girl was taken into that home, her life was different. They bathed her, washed her hair, and dressed her up in pretty clothes. For the first time in her life, she owned a coat. She was proudly presented to the Walls' acquaintances as "our daughter" and was told that she was loved, although she wondered if it could last. On one occasion, her father was in a drunken stupor and came to get her. She escaped him and prayed to God for him to leave, and he did! She learned later that he had lost his mind and had a pistol with him that night. She always wondered what would have happened if God had not helped her get away from him. After being with the Walls for about two years, her father passed away. Rev. and Mrs. Wall became the proud adoptive parents of this girl, who from then on was identified as Beulah Wall.
Beulah was in third grade when she went to live with the Walls. While she was in sixth grade, they moved to South Carolina. She completed high school in Columbia. Rev. Wall pastored Ebenezer Pentecostal Holiness Church, where Beulah still holds membership. Beulah not only benefited spiritually at church, but she also met the man she was to marry. Albert Sturkie asked Beulah to be his bride. On the day of her wedding, Beulah slipped away to the church and knelt in the altar to pray in order to be sure she was doing the right thing. She left that altar with assurance that her marriage to Albert was God's will for her life. She became Mrs. Albert Sturkie on her eighteenth birthday, August 4, 1950.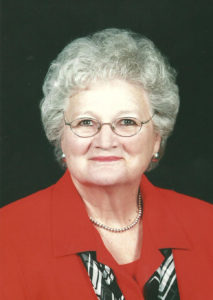 As husband and wife, Albert and Beulah went to Franklin Springs, GA, where Albert enrolled in Emmanuel College with assistance of the GI Bill. They learned that Beulah could also enroll under the same provision as the wife of a GI. This was a pleasant surprise, but she knew that God had made that provision for her to have the education that her adoptive mother so wanted her to have. Their two sons, Lenoir and Al, were born while they were students. After completion of the two-year program at Emmanuel, Albert and Beulah returned to Columbia, SC, where she put her attention towards mothering their two sons. When they started to school, she began her career in education as a substitute teacher.  When the children were older, she completed her undergraduate studies at Columbia College and received her BA in Education. She later graduated from the University of South Carolina, receiving her Master's Degree in Counseling. She and Albert also adopted a daughter, Teresa.
Through the years, Albert and Beulah both served the Lord through their church and community. She always had a heart for God. She had never heard of Jesus until she went to live in the home of a pastor.  Beulah said, "I felt something in my heart the first time I heard the name of Jesus spoken, and it never left me." Through all her years, Beulah has been a faithful kingdom worker, teaching Sunday School for more than 45 years and leading Children's Church for 15 years. She served more than 30 years in Women's Ministries leadership and 16 years in Girls' Ministries leadership.* She was designated to lead a committee in writing a new denominational program (GEMS) for girls. She, along with Linda Parnell and Shirley Spencer, wrote and enlisted others to help in the writing of Girls Entering the Master's Service program.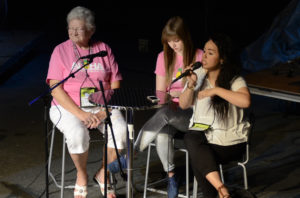 Albert and Beulah lived happy years in Columbia, SC, where he owned his own construction business, until his unexpected death in 2000. Albert had been a member of the Emmanuel College Board of Trustees. After his passing, Beulah was invited to take his seat on that board in 2001. In her prayer time regarding Emmanuel College, God directed her to move to Franklin Springs, GA, to devote her life to praying for the college ministry. She was obedient and moved in 2001, where she walks the campus to pray and to have daily, prayerful interaction with students and campus personnel.
Beulah's adoptive mother was a praying woman and influenced her to pray about everything. When she died, Beulah laid her hands on her coffin and asked God to give her the mantle of prayer that had been on her mother. It is evident that her prayer was answered. Beulah has recently added the children of Falcon Children's Home to her "Prayer Book" which contains names and pictures of Emmanuel College administrators, students, professors, and staff members, in addition to hundreds of other people whom she prays for daily.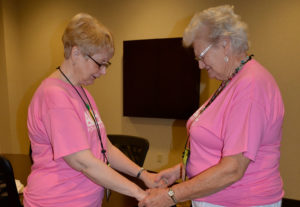 In Beulah's words: "I know that God has a plan for each of us. My desire is to walk out God's plan. Still, at 84 years old, I want to finish what he has for me to do. I want young people to know God has a plan for them, and I want to influence them to depend on God through daily prayer and to live their lives following God's plan."
Beulah is an ordained minister in the Life Point Conference. She has three children, eight grandchildren, and six great grandchildren.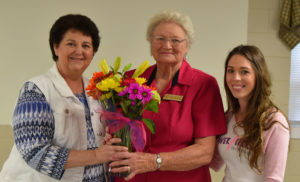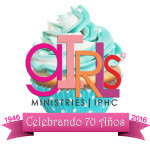 *IPHC Girls' Ministries (GM) has been celebrating its 70th birthday during 2016. As part of that celebration, we have been honoring past leaders in various settings. In April, we honored Miss Beulah at a conference GM training event and presented her with flowers. She was appointed as the first national leader and served in that part-time position from 1973 to 1989. We asked Linda Thomas to write this article about Miss Beulah to give you an idea of the depth of her character. When Beulah Sturkie participated in a GIRL Talk forum at Power Chicks '15, she captured the hearts of the girls (and leaders) as she shared her story of pain, restoration, and the power of the Holy Spirit. Thank you Miss Beulah for your love and devotion to IPHC Girls' Ministries! Thank you for a ministry of prayer that continues to flourish. We love you!
About the Author:
Linda M. Thomas
Linda is a wife, mother, and grandmother. She and her husband Joe own their own business and are active members of Holly Hill Pentecostal Holiness Church in Vanceboro, North Carolina. Linda has been very active in Women's Ministries on the local, conference, and general levels. She has a heart for Girls' Ministries and has been a devoted leader in her own local church for years. She has served on the Emmanuel College board of trustees, both as a member and most recently as the chairperson. She also currently serves on the Discipleship Ministries Council of the International Pentecostal Holiness Church.