Book Review: Wait and See: Finding Peace in God's Pauses and Plans by Wendy Pope
By Sasha LeBlanc
 "We often interpret our seasons of wait as inconvenient, an interruption on the way to the ultimate outcome. Might I suggest we view our wait as an intermission, rather than an interruption? … Sometimes, God's greatest work happens during intermission." – Wendy Pope
Conveniently, this book couldn't have come into my possession at a more appropriate time!
In Wait and See, Wendy Pope encourages readers that are enduring seasons of waiting to find peace and patience, while drawing closer to the Lord. Providing biblical parallels, such as Abraham's wait to become a father or David's wait to become king, Wendy comforts her readers explaining that though it may not feel like it at times, God works while we wait. In John 5:17, Jesus says, "My Father is always working, and so am I." He is not inactive in our waiting!
We are often so eager to get to our destination that we miss opportunities along the way to be cultivated, matured, and strengthened for what God has next. Seasons of waiting evoke growth. James 1:4 says, "Let perseverance finish its work so that you may be mature and complete, not lacking anything."
The book also offers interactive pages for journaling, reflecting, and evaluating.
Wait with the JOY of knowing who holds your future, and get a copy of this book for an encouraging devotion in your wait!
You may purchase this book at LifeSprings Resources by clicking here (http://lifespringsresources.com/wait-and-see-finding-peace-in-god-s-pauses-and-plans) or any major retailer.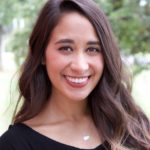 Sasha graduated from Southwestern Christian University (SCU) in 2014 with a Bachelor of Business Administration, focusing in Finance and minoring in Biblical Studies. She continued her education at SCU, completing her Master of Arts in Theological Studies in 2016. She serves in leadership at a local youth ministry, leading worship and assisting with outreach and event planning. Sasha is a young entrepreneur and enjoys traveling, wedding/event planning, board games, photography, and eating sushi with her friends.