In December, several Conference Women's Ministries Directors visited Metro World Child in Brooklyn, New York! We had an awesome time! We rode the buses to pick up children for the Christmas event where the stockings were handed. Many of the children do not receive any other Christmas presents. so our contribution to this special event makes a huge difference. IPHC Women's Ministries helps provide Christmas stockings and I want to encourage you to connect with this ministry as almost 25,000 stockings are needed each year! And that is just for the New York location! What an outreach this ministry has that Bill Wilson began 37 years ago. This event touched thousands of children in Brooklyn. Not only did they receive stockings, but they received the most important gift of all. The love of Jesus was revealed through the volunteers and those who helped to make the stocking gifts.  Jesus cares for those who need Him, right where they are, and He seeks and saves those who do not know Him.  There is nothing more important than being a part of a ministry that touches the lives of so many children who otherwise could have been missed. You can connect with Metro World Child for many different opportunities, including taking a team during the holidays or other times of the year, as well as providing stocking gifts. There are 25,000 children that need to know we care.
For more info on the stocking project check out the link below. A stocking and $10 goes a long way in showing God's love to a child! IPHC.org/discipleship/women/Christmas-stocking/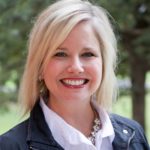 Samantha Snipes – Director, Women's Ministries
Samantha Snipes serves as the IPHC Director of Women's Ministries.  She and her husband have owned their own businesses for more than 20 years.  She was director of operations of a design firm and worked with ministries all over the world on their marketing.  She has been involved in women's ministry for more than 20 years.