I love the line, "…build it and they will come." Eleven years ago, Men's Ministries and Boys Ministries started building a ministry partnership called Bridging Our Ministries, recognized by many as BOM. On January 20-22, 2017 leaders from across the church gathered at the Ridgecrest Conference Center in Ridgecrest, NC. With 95 registered leaders, the weekend was filled with excellent training, inspiring worship, great preaching, wonderful fellowship, renewing friendships and great food.
Through the years, BOM has been visited by various denominational leaders desiring to see our model for the Men's and Boy's Ministries partnership. For several years running, the North Carolina Assembly of God Royal Rangers district leadership team have supported BOM. Led by district director Brady Allen, he and his team look forward to our annual gathering. Brady had his largest number of leaders in attendance this year.
I love experiencing first things, and BOM 2017 experienced a first with IPHC executive leadership from the Global Ministry Center in Oklahoma City, OK. We were honored to have our Presiding Bishop Doug Beacham, Bishop D. Chris Thompson from Evangelism USA, and Bishop Thomas McGhee from Discipleship Ministries. Thank you, gentlemen, your attendance and support did not go unnoticed by the BOM attendees.
The year 2017 will be remembered as the year we spread our wings and broadened our ministry outreach for leadership training. Normally, our leaders in training come from Men's and Boy's Ministries. We opened our arms and welcomed DRUSA and M25 leadership this year. M25 was represented by Pastor Mark Richardson from The Journey Church in Siler City, NC. Mark was the opening speaker on Friday night. He delivered a passionate and challenging message from God's word. Sargent Rock from Amarillo, TX was a plenary speaker on Saturday morning and stirred the house with his passion, testimony, and veteran ministry.
On Saturday morning, in addition to Sargent Rock, our leaders were blessed by Dr. Bob Kostelnik from Greensburg, PA and Bishop Tommy McGhee. Dr. Bob is a college professor and presented an excellent presentation on being courageous men committed to the protection of girls and women. At the close of his session, he led our leadership in solemn covenant and pledge for courageous manhood. We are never disappointed with the teaching and leadership of the Executive Director for Discipleship Ministries, Bishop Tommy McGhee.  Bishop McGhee focused on the 2017 IPHC core value, "Prayerfully Valuing Christ's Kingdom" presenting a biblical approach to becoming kingdom men.
Commander David Moore and I appreciate our Women's Ministries Director Samantha Snipes for supporting BOM and leading a women's session on Saturday morning. The ladies were inspired and touched by Samantha's ministry.
Greg Terry founder of Bridge Builders International Ministries from Greenville, PA is a fixture at BOM. His ability to lead effective worship and prepare hearts for the ministry of the word is deeply appreciated by the BOM attendees. Thanks Greg, for a job well done!
Bridging Our Ministries also provides a platform for the Ranger of the Year recipients and competition. On Saturday night following the banquet, the Ranger of the Year winners were announced, honored and received their awards. This Ranger of the Year awards were in two categories:
Adventure Ranger of the Year: Anthony Hausner from the Cary Church of God representing the Cornerstone Conference.
Expedition Ranger of the Year:

Runner-up – David Ivey from the Stantonsburg PH Church representing the North Carolina Conference.
Winner – A. J. Sigmon from the Redland PH Church representing the Cornerstone Conference.
On Saturday evening, the Conference Directors (Men's, Boys and DRUSA) were recognized and honored with a commemorative pocket knife bearing the BOM insignia etched in the handle. Just a small thank you compared to what our leaders give during the year in boys and men's discipleship.
Two prestigious awards capped off the evening when the recipients of the Bill Linn Award (Royal Rangers) and the Jack T. Kelley Award (Men's Ministries) were announced. The Bill Linn award was presented to Carol Moore from the Franklin Springs PH Church. The Jack T. Kelley award was presented to W.A. Mills, senior pastor of the Buena Vista PH Church and a member of the general Men's Ministries board. Both recipients were very worthy of deserving honor before their fellow peers.
Finally, Bridging Our Ministries is about equipping leaders for discipleship ministry. Without the support of leaders from the local churches and conference level, BOM would cease to exist like a ship without a rudder. Each year, men and women are committed to the vision and implementation of BOM. On behalf of Commander David Moore and myself, thank you for your faithfulness, commitment and support for Boys and Men's Ministries. God bless you!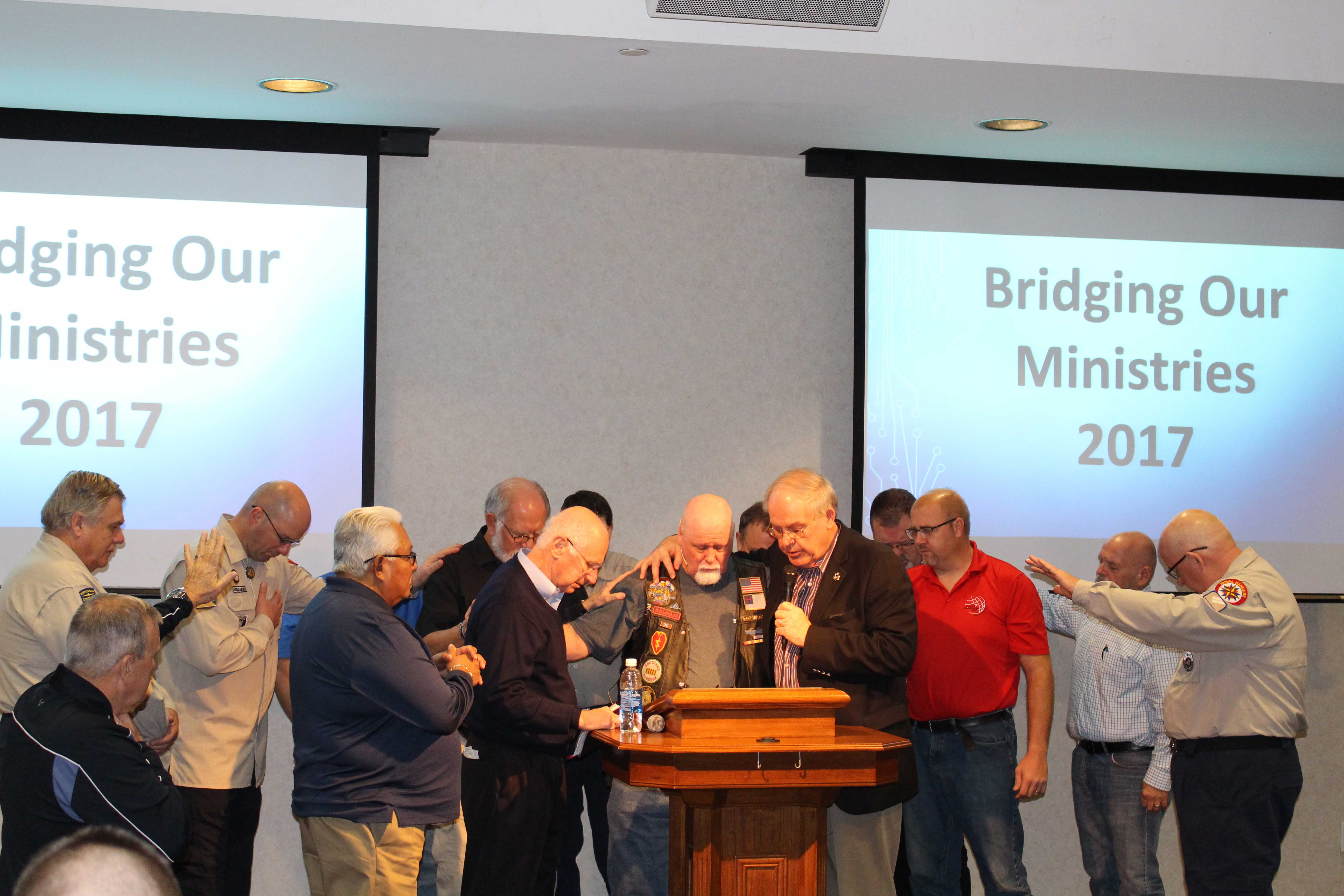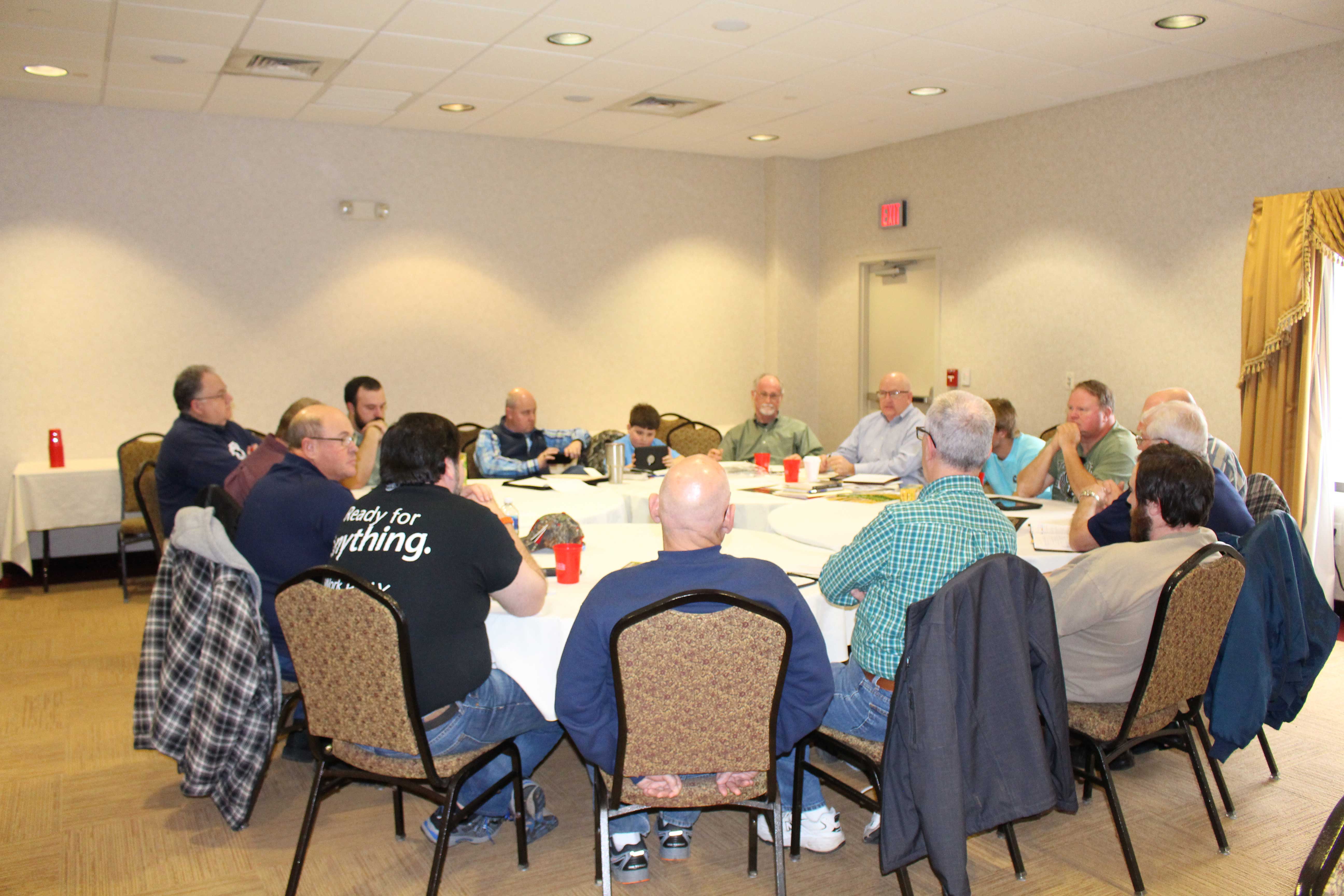 Bill Terry is the National Director for Men's Ministries and the Assistant Director for Discipleship Ministries. Bill resides in Oklahoma City with his lovely wife Rita. He is the proud head of an extended family that includes two sons Gregory and Rodney, daughters-in-law Holly and Brec, granddaughters Grace, Annie, Emily and Elena and grandson Adam Gregory.
Photos By: Sherrie Taylor