Around Thanksgiving time, the old gospel song, "Count Your Blessings," usually pops up. Have you ever considered "blessings" as part of your portfolio? If not, you might want to add a "blessing" column in your worksheet.
God blesses us for more than one reason; we are also blessed to be a blessing. God's love for you is equaled only by His love for others. He wants you to enjoy the good things He has created for you, but He also wants you to pay them forward. I recently heard a father tell a story about his son. The youth had been to an amusement park, a water park, and out to dinner in one week's time. At the end of that week, he was stuck at home for an evening and said, "I'm so bored! I never get to do anything!"
But to be able to bless people with the good things we have, we must be aware of how blessed we are. For example, what do you have that enriches your life? How might you use that blessing to bless others? John the Baptist said, "The man with two tunics should share with him who has none, and the one who has food should do the same" (Luke 3:11). What do you have that you are willing to, or can give away? Perhaps you could open your home to the youth group for an evening or clear your pantry of overstocked food and donate it to a food bank. Consider taking a small step and volunteering at a homeless shelter this week. There are times when it might be better for you to use your professional skills to benefit others rather than to advance your career.
God didn't bless us so we can alienate ourselves from others, living in comfort and ease. Biblical stewardship (managing God's resources/blessings) always has a pay it forward module: Philemon 1:6, "I am praying that you will put into action the generosity that comes from your faith as you understand and experience all the good things we have in Christ."
About the Author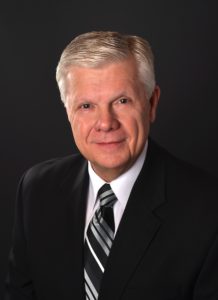 Dr. Stan Toler has served as a general superintendent in the Church of the Nazarene as well as a pastor for over 40 years in Ohio, Florida, Tennessee, and Oklahoma.
Stan Toler has written over 100 books, including his best-sellers, God Has Never Failed Me, But He's Sure Scared Me to Death a Few Times; The Buzzards Are Circling, But God's Not Finished With Me Yet; God's Never Late, He's Seldom Early, He's Always Right on Time; The Secret Blend; The Relational Leader; Practical Guide to Pastoral Ministry; The Inspirational Speaker's Resource, ReThink Your Life, his popular Minute Motivator series, If Only I Could Relate To The People I'm Related To and his newest book, Outstanding Leadership. His books have sold over 3 million copies.
Toler for many years served as Vice-President and taught seminars for John C. Maxwell's INJOY Leadership Institute training church and corporate leaders to make a difference in the world.
He and his wife, Linda, an educator, have two married sons, Seth (Marcy) and Adam (Amanda), and five grandchildren Rhett, Davis, Wren Olivia Clara Jane and Bennett.