Book Review by Bill Terry
What is a Man? by Dr. Joaquin Molina
A book that will challenge, convict, and shake your comfort zone is What is a Man? The author, Dr. Joaquin Molina, opens up the Scripture with exploration and guidance into the meaning of authentic manhood. Molina's challenge is not about how a man responds during the good times, but during times of difficulty and standing for truth. The word faithfulness resounds throughout the book; faithful to God, His word, marriage, and family. Dr. Molina often quotes, "Most men will proclaim each his own goodness, but who can find a faithful man?" (Proverbs 20:6 NKJV) The pursuit of faithfulness is the ultimate goal for men's discipleship. This book is a must-read for men, and especially leaders of men.
Click here to purchase your book! 50% discount with code:IPHC
About the Writer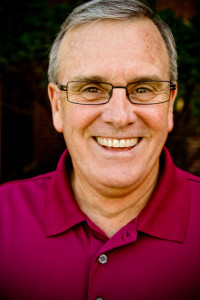 Bill Terry Men's Director
Bill serves as the Men's Ministries Director for the International Pentecostal Holiness Church and the National Coordinator for Disaster Relief USA (DRUSA). Prior to assuming his present position on January 1, 2006, he served as Senior Pastor for thirty-two years, Church Planter, the Western Zone Representative on the General Executive Board, Bishop for the Pacific Western Conference, and Chairman of the Board of Regents for Advantage College in northern California. Bill travels extensively throughout the United States and abroad conducting workshops for men, leadership seminars, preaching, and is involved in several mission endeavors.
Bill resides in Oklahoma City with his lovely wife Rita. He is the proud head of an extended family that includes two sons Gregory and Rodney, daughters-in-law Holly and Brec, granddaughters Grace, Annie, Emily and Elena and grandson Adam Gregory.