When you think of all the different ministries a church could have, the list is as varied and diverse as the churches themselves. From cowboy churches to hip hop churches and everything in between, there are endless possibilities of ministries you could have. However, I want to share with you about a ministry you must have; a ministry to the widows in your church and your community.  James 1:27 tells us, "Religion that God accepts as pure and faultless is this: to look after orphans and widows in their distress and to keep oneself from being polluted by the world."  Throughout the Bible, God's love and concern for widows is obvious.  From the Levitical laws to the New Testament's commands for their care, it is very clear that God is passionate in His concern for widows. It is also obvious that God lays this earthly responsibility squarely in the lap of the church.
Our ministry to the widows of LifeSpring Church is called Tea 4 Two.  The driving message of Tea 4 Two is that Christ is now their husband.  The logo is a wedding band intertwined with the crown of Christ. The ministry was birthed in the heart of the most unlikely person, our Children's Pastor! How (and why) would a children's pastor launch a ministry to widows?   Below, Pastor Angie describes how God birthed something new in our church.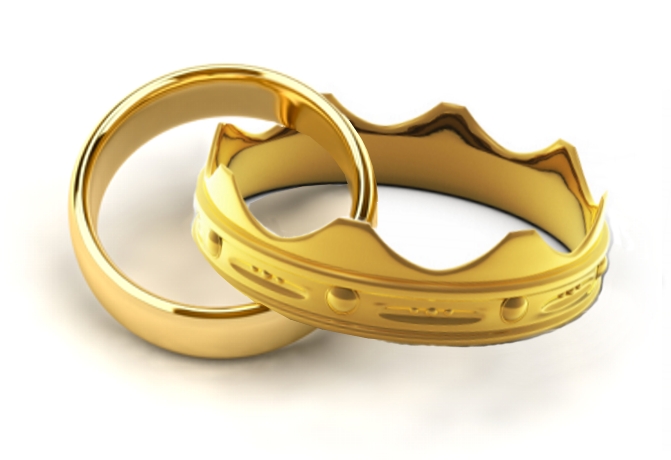 It all started at the church, where God caused me to cross paths with different widows over several weeks. Each week it became more and more apparent to me that God was up to something, and I needed to listen. Finally, one afternoon in my prayer time, I asked God, "Why me Lord, and why widows?" I am in my mid-40s and married. "Why are you calling me to begin a ministry for widows?" God simply answered with one phrase, "You know what it feels like to be lonely and on your own." That answer stopped me in my tracks, and I could not argue with God any longer. For many years, I had been a single mother and understood the stress of running a household alone, filled with anxiety and often little hope. It was that phrase that caused me to pray and ask God what this ministry would look like. I sought the Lord and asked how would I launch such a project, and would the gals even come? Once more the Lord spoke loud and clear to my heart. He simply said, "Gather them up, and they will heal together."
In October of that same year, I planned our first Tea 4 Two luncheon for a Thursday afternoon. I mailed twelve invites out and prayed over each one. My invite did not indicate that it was regarding widows. To my surprise, all twelve ladies showed up. I began to share my heart that God told me to gather them together for fellowship and trust Him from there.  The gals began to tear up and some wept openly. Most widows suffer in silence and feel left out, unwanted, or useless.  They were so appreciative that someone would take the time to minister to them.  As we ate lunch, I let each gal share their story, and I took notes. I learned a lot that day about them, about God, and about myself. I learned that I understood them more than I ever imagined. It was from that discussion over lunch that I learned of repairs that needed to be done in their home, family struggles, financial questions, and emotional stress. I scribbled pages of notes as they conversed with one another. I surveyed their favorite hobbies, foods, and the like. I was collecting info that became invaluable as we developed our Tea 4 Two Ministry.
That first Tea 4 Two luncheon, nearly six years ago, became one of the most vibrant, life-giving ministries of our church. We planned picnics and seasonal parties, all birthed from the ladies' own ideas and desires. The men of the church are contacted to help with repairs when needed. We connected our ladies with financial budget planners to help them steer a healthy course for their retirement years.  Our Sunday School children made decorations and favors for the Tea 4 Two events.  We contacted teenagers to cut grass and keep up on landscaping. When the ladies began to sell their homes and downsize to apartments or senior housing, our church would be there to help them through the transition.  We have found ourselves in a cross-generational, church-wide ministry that is bringing care, comfort, and purpose to our widows.
Years have passed, and our group "unfortunately" grows in number as husbands pass away. Our ministry to widows is the only group that never wishes for new members, but they are so thankful we now have a group in place. Now, at each funeral, we see our ladies support the new widow and embrace her into the sisterhood they have come to treasure. They now actively serve others in our congregation through meal shares, church volunteer days, and even mailing encouragement cards to one another.
Our Tea 4 Two events have now become an avenue to reach into our community.  At one of our events, a widow from the community made this comment, "Why are your widows so much healthier than the other widows I know?"  That was the day I knew we had stumbled upon a ministry that God had birthed.  Just like God promised Pastor Angie, as we gathered them together, they healed!   That is religion pure and undefiled.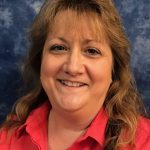 Angie Kuhn is the Director of Family Ministries at LifeSpring Christian Church in Greensburg PA. She and her husband Tiger have three grown children and two grandchildren. Angie directs the Children's Ministry, supports the Women's ministry team, and leads the Tea for Two Widow's Ministry. Angie has served God since a young age and embraces the extreme importance of mentoring families to follow after Christ as the head of their home.