I would like to take you back to the beginning of Power Chicks. That kickoff event was held in 2007, but the story starts before then. As the mother of a boy and the wife of a committed Ranger leader, my daughter, Jennifer, and I had sent the men off to Camporama two or three times. I put my time and energy into Girls' ministries retreats for the Heartland Conference. Then, in 2001, I stepped into the position of national Girls' Ministries director. I thought about creating an event, but I needed to concentrate on getting myself adjusted to the new full-time position I had taken on.
Then about four years into my position, I knew it was time to move. There was a young girl in my local church who had watched her brother go off to Camporama too many times. She kept asking me, "Miss Irvina, when are you going to do an event for girls?" Time and time again, over the course of about a year or more, she pounded me with that question. The idea had taken root, and I had gathered ideas, chosen a name, and presented a proposal to the appropriate leaders. We got the approval, and Power Chicks was born!
My little friend from church, Kristyn Thomas, attended the kickoff event in 2007 and then again in 2011. I asked her recently to share a
couple of her favorite memories from Power Chicks and to reflect on how Girls' Ministries impacted her life. "Power Chicks is where I experienced speaking in tongues for the first time," recalls Kristyn, "and that memory has stuck with me every day and every time I pray. I remember how it felt to fully be in my prayer closet with God. Girls' Ministries instilled core values and morals that stuck with me daily and have helped me grow my love of people and the desire to help others." One of Kristyn's passions has always been dancing, so it is no surprise that she is now employed in a dance studio teaching ages 2-8. She has also become a passionate advocate for the deaf community and is currently attending OSU-OKC to become a Sign Language Interpreter. She is active in her local church in Yukon, Oklahoma. I love Kristyn's challenge to those girls preparing to attend Power Chicks '19: "Power Chicks is a great time to explore not only the nature around you but your own relationship with God while experiencing new things. Try everything at least once; you might find something new that you love. Be brave, be bold, be empowered."
When I presented my proposal for Power Chicks '07, my mandate was that the event had to break even. The prospect of the unknown for a pioneer event was rather unnerving to a person who always needed to know every detail. That led me to look for cheap (i.e. free) labor. My daughter, Jennifer Terry, and her best friend, Leslie Harris, fit the bill perfectly! So they were "hired" as the first interns. I worked them so hard that I'm surprised they didn't rebel. They represented Emmanuel College well and served the girls and leaders of the event with grace and respect. Leslie Harris Tignor and her husband Michael now serve the IPHC as missionaries in Rwanda. It is an honor to get to plant into their ministry now by financially supporting them. I am always delighted to see young people answer God's call on their lives. Our daughter, Jennifer, serves God in her local church and works with grades 5-12 at Heritage Hall, a private school in Oklahoma City. She serves as the director of the library media center and loves to point children to positive and powerful literature. While it is not a Christian school, she finds plenty of opportunities to be a mentor and show God's love. All three of these young ladies are Power Chicks in action!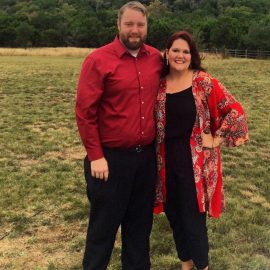 Leslie and Michael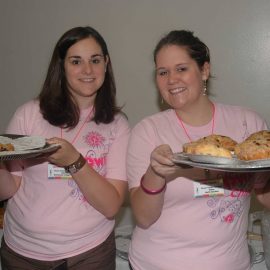 Leslie and Jennifer serving at Power Chicks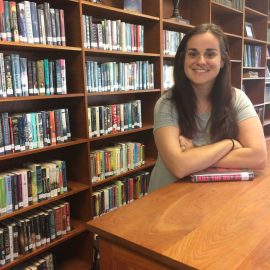 Jennifer