Hope Train was held June 27, 2019, in the South Carolina Conference of the IPHC. This event exists to celebrate Turbeville Children's Home. During Hope Train, the children of the home gave an outstanding performance entitled, "Light in the Darkness." The Women's Ministries of the IPHC also presented a donation to TCH from their fundraising efforts. Spirit Life Conference and Cornerstone conference joined the South Carolina Conference in raising money. The total raised by the efforts of Women's Ministries and the offering during the event was $104,909. The contributions for the 2019 Hope Train far exceeded previous years. It was beautiful to see the people of the South Carolina Conference of the IPHC and others partner to support this incredible home.
Bishop Greg Amos had this to say about Turbeville Children's Home:
"One day I was riding through Turbeville, SC and noticed a 'for sale' sign in front of a closed Freewill Baptist Children's Home. Serving as Chairman of Falcon Children's Home and Family Services, I was aware of previous discussions of possible expansion. I called Superintendent Leggett to make him aware and suggest he look. I didn't think anything would come of it because of the tremendous growth at Falcon Children's Home and demand on Superintendent Leggett's time. But God spoke to his heart, and he took it from there. We discussed the fact that I believed the churches of the SC Conference would support the Home without hurting the giving to Falcon Children's Home, and that has proven true. It's exciting to see Spirit Life Conference and now Cornerstone Conference getting involved as well as other local churches not in the IPHC. God is definitely at work. He has given great favor to Turbeville Children's Home to enable her to make a powerful impact on children and youth here in South Carolina!"
Mike Dillard, the Director of Turbeville Children's Home, adds the following:
"I have had the privilege to be a part of this ministry to children at Turbeville Children's Home for three years now. To me, there is no greater satisfaction than to know that you are meeting the needs of God's children.
We currently have 28 youth, ranging from 10 years old to 18, and our core group is in the eighth to tenth grades. We opened February 23, 2016, and have served 173 children in just over three years of operation. We serve children from all over the state of South Carolina. The majority of the youth are with us for a short time, usually around six to nine months. However, some of these youth have no one else to care for them and are likely to remain in our care for a much more extended period. They all have experienced real trauma as a child, and many have low self-esteem. The children usually blame themselves for being in care. We assure them that they have value, we love them, and our Lord Jesus loves them deeply. We must make the most of the time we are given to make a difference in their life. I want them to see God's love for them as we minister to their needs.
As a ministry of Falcon Children's Home and Family Services, our mission is to provide a Christian home for children needing out-of-home placement. We desire to provide services and opportunities that will enhance the total well-being of every child mentally, physically, emotionally, and spiritually. I take that mission seriously and strive to make it a reality.
I do see a difference in the youth as they experience a safe and loving environment in which they are shown respect. The result is greater emotional peace and restoration. The children in our home also have the opportunity just to be children. They can enjoy activities at school and at the Home that are fun and will help with their physical and mental development. Their academic success is also a discipline that we emphasize at the Home throughout the school year and realize will be the foundation for their future success. I can report that almost all have made great strides at improving their grades.
I am encouraged to see so many of the youth seeking salvation. I realize that spiritual growth is essential to real and lasting change. I know we are planting good seed. By faith, I believe we will see a future harvest as well. I know that Turbeville Children's Home is a place that can make an eternal difference in their lives.
The highlight of my work is seeing the youth happy and laughing. Often, when our kids arrive, they are scared, confused, in shock, traumatized, and angry. These feelings are expected as they have just been removed from their family. So, after several days or weeks in our care, when I see the youth laughing, then I know we are doing something right. These are special moments that I give thanks to God!
I have much to be thankful for. It brings me great joy to know that each houseparent is providing the daily nurture and care of the youth. This ministry to children is often challenging. It requires people with a real heart for children and ministry to be successful. I am reminded of Jesus' statement in Luke 10:2, where he says, "The harvest is plentiful, but the laborers are few." Therefore, I am grateful for such a dedicated team of people that serve these young people day after day.
As I look to the future, I see a great need for the service we provide. Thankfully we serve a big God! Thanks be to God for his faithfulness to us over the past three years. I trust His faithfulness in the future as we move forward to meet the needs of the children and face future challenges. I give all praise to God who provides for all our needs according to his riches in glory by Christ Jesus (Phil. 4:19)!"
--
Women's Ministries of the IPHC is thankful for the obedience of Bishop Greg Amos and Superintendent Joey Leggett in their decision to open Turbeville Children's Home. We celebrate Mike Dillard for his faithful and excellent leadership at the Home. We are honored to partner with the Home through Hope Train.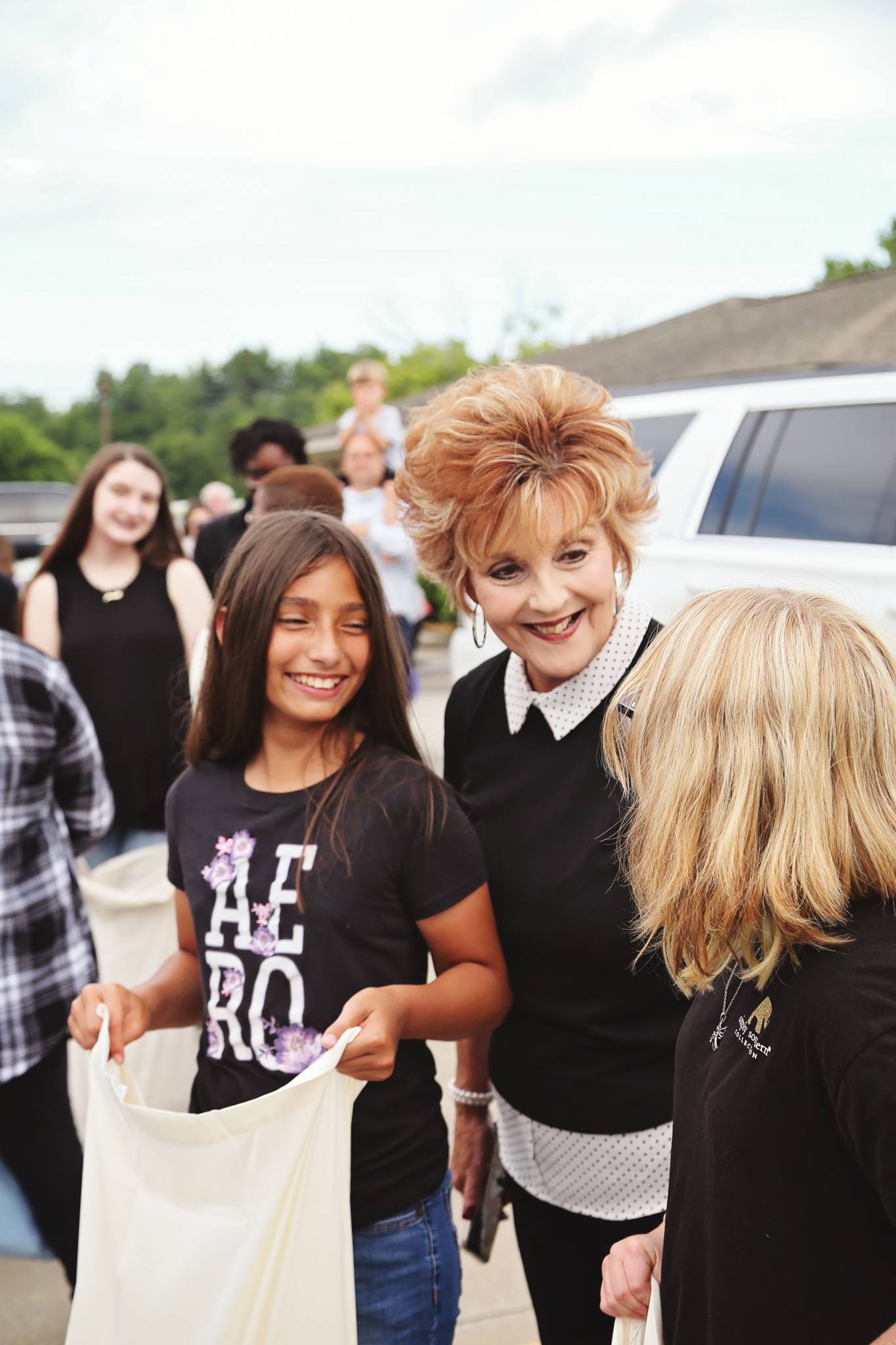 Donna Lance greeting some of the children while giving out candy.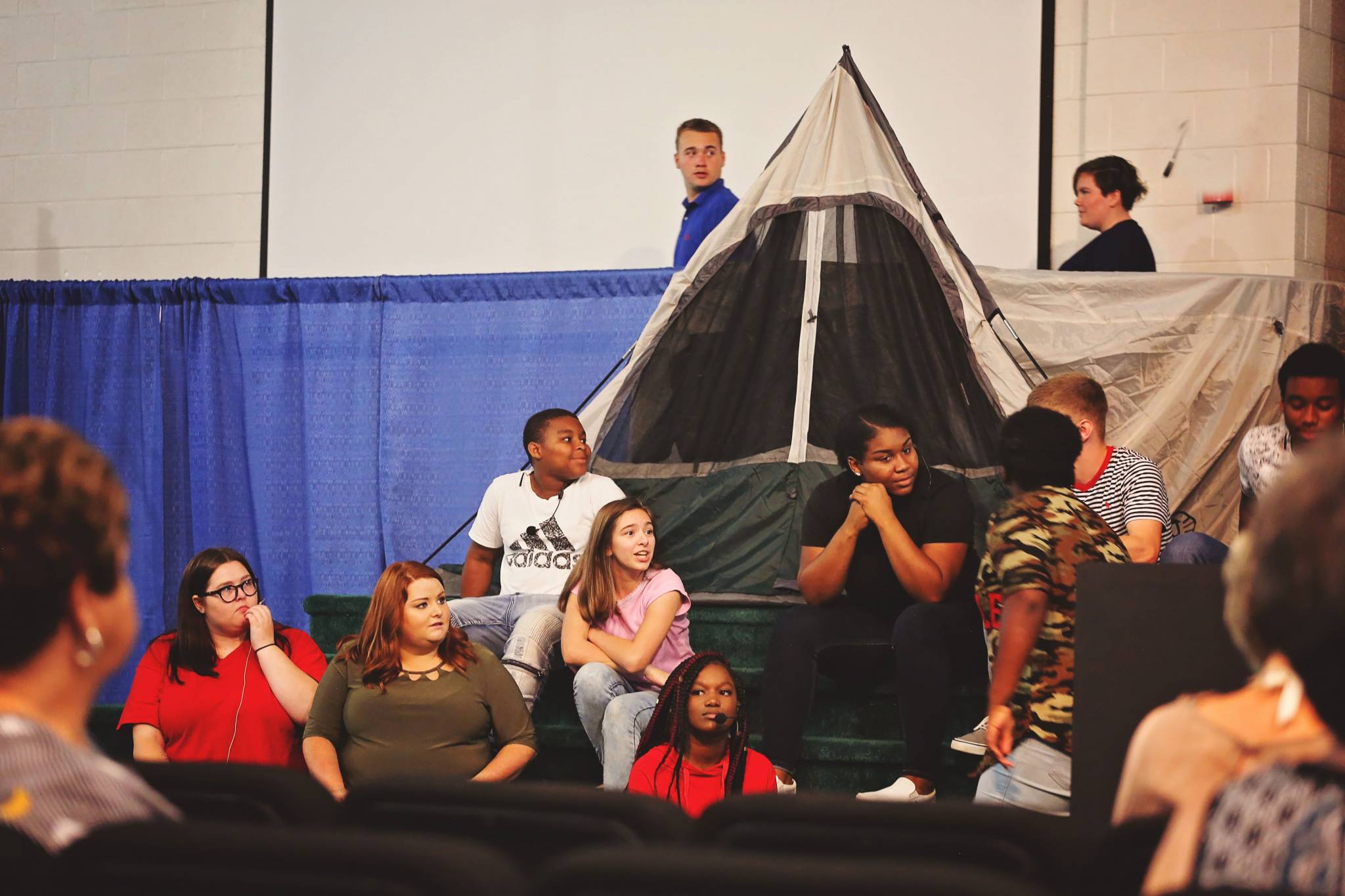 The children gave an excellent performance at the Hope Train event.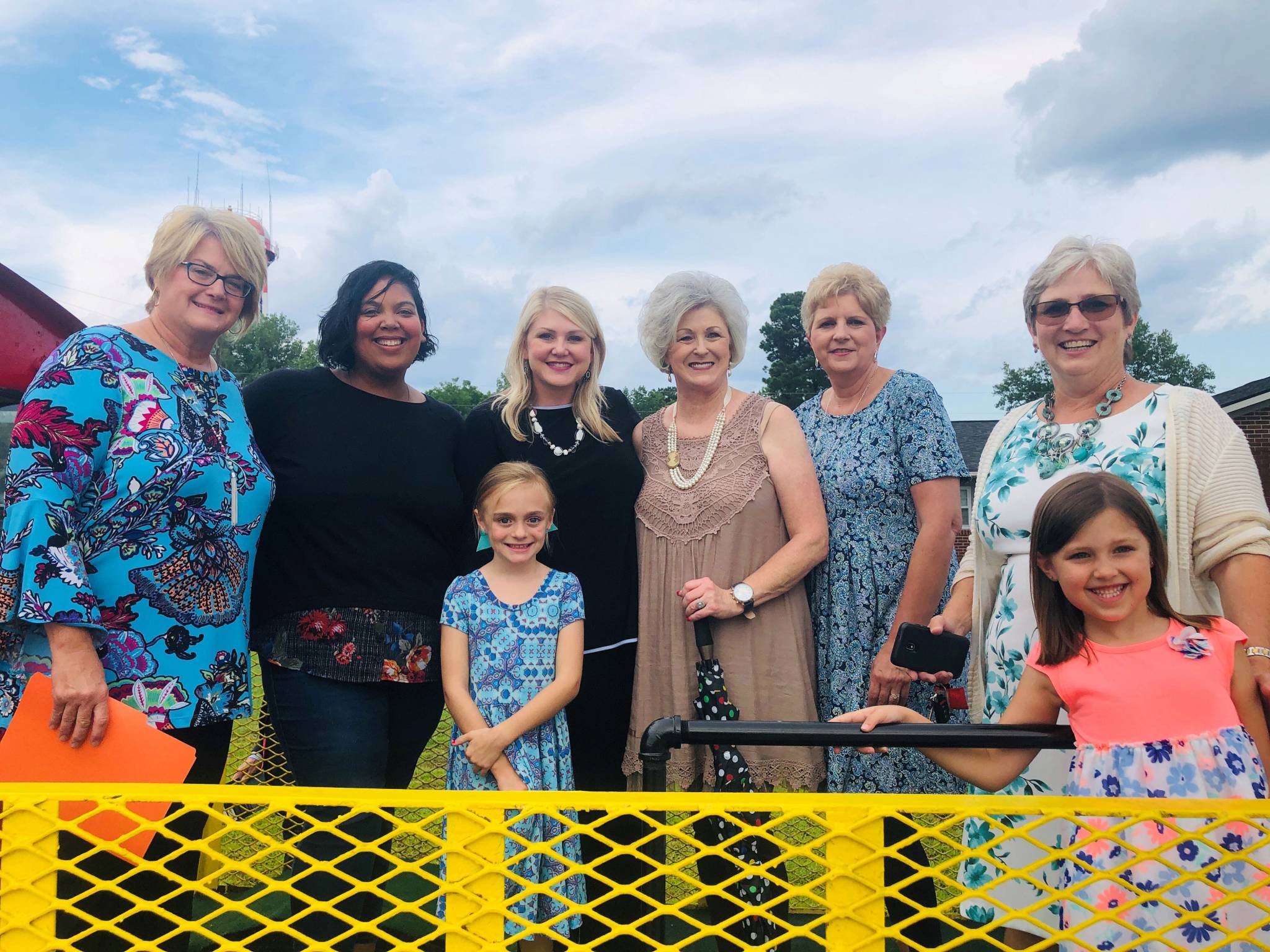 Ladies ready for the Hope Train Candy Toss.