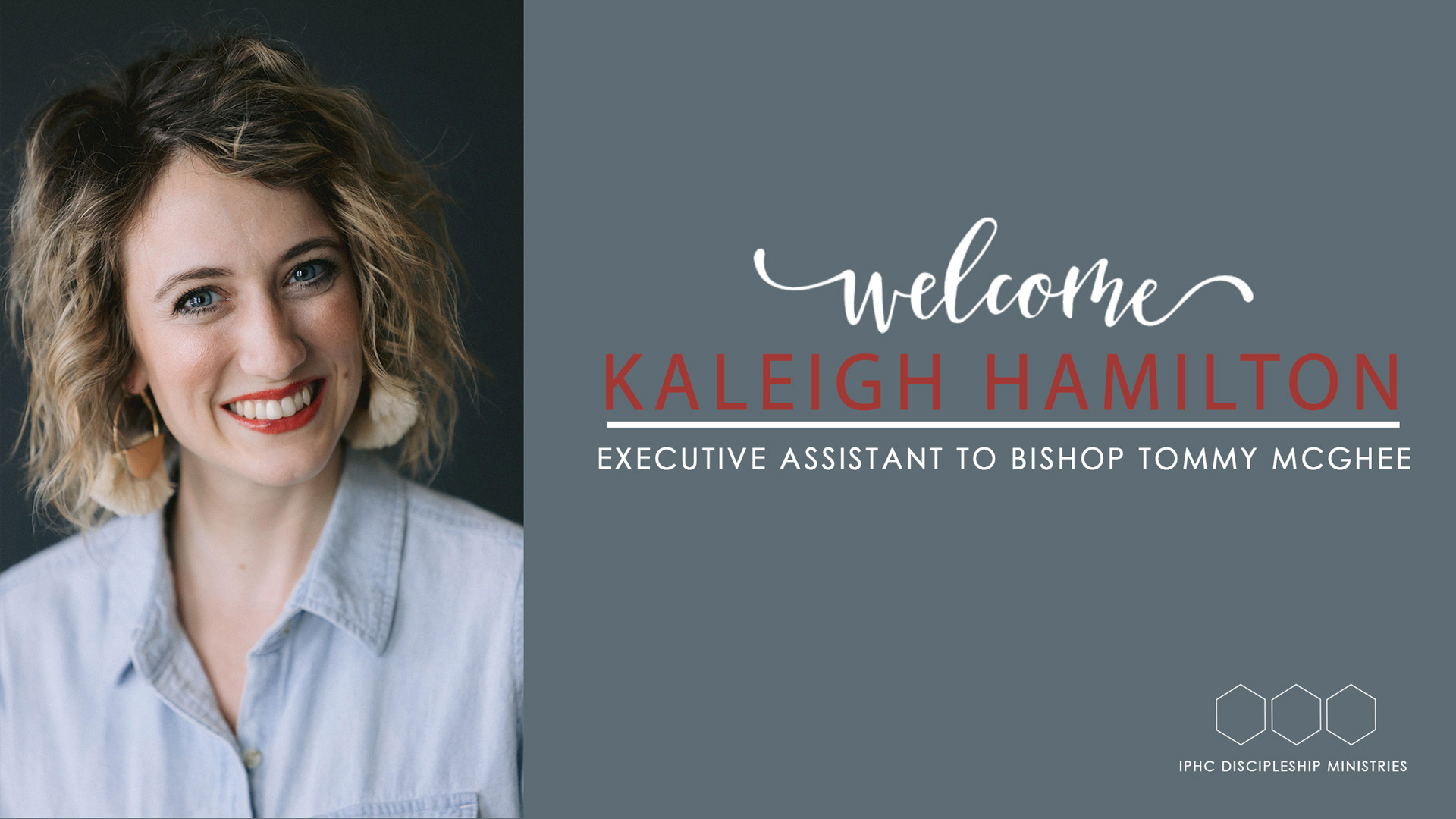 Bishop Tommy McGhee and Discipleship Ministries are pleased to announce Kaleigh Hamilton as the new Executive Assistant to Bishop McGhee.
Kaleigh will also be serving Discipleship Ministries as part of the Creative Team, where she will have the opportunity to bring her exceptional talents in graphic design, website design, and social media to the table.
"Kaleigh is no stranger to Discipleship Ministries," said Bishop McGhee. "She has many skills and talents that go beyond being an Executive Assistant. She strives for excellence in all she does. Our team is stronger with her assuming vital roles. Welcome back, Kaleigh!"
Kaleigh is a designer, bibliophile, and visionary living in the heart of Oklahoma. She graduated from Southwestern Christian University with a Bachelor's degree in Business Leadership. With over a decade of experience, Kaleigh's areas of interests include creative marketing, leadership development, and digital design. Kaleigh loves iced coffee, Jane Austen, and the color pink.
"I am so excited and grateful for the opportunity to work with IPHC Ministries once again. This denomination has been an influential part of my own faith development for many years, ever since I was a little girl at Muse Memorial and attended church camp at Heartland Conference Campgrounds. I believe in the vision Bishop McGhee has for Discipleship Ministries and I look forward to working alongside this wonderful team of leaders to serve the local church and develop Christ-followers." – Kaleigh Hamilton