Life for all of us has been crazy, weird, and different beyond anything we considered normal before COVID-19. I recently commented to a group of co-workers that I feel like a nomad or a puzzle piece placed in the wrong box. Can you identify with those feelings?
My life has undergone significant transitions and changes in the last two years.  My wife of thirty years went to be with the Lord on April 26, 2016. Two years after her passing, I resigned my pastorate in Buena Vista, VA, of 21 years, downsized from a 2,800 square foot home to an 850 square foot apartment 1,150 miles away, leaving behind my three young adult children and two grandchildren. I stepped into a new assignment as the IPHC Men's Ministries Director which, though extremely rewarding, is very different from the pastoral ministry I knew over 32 years since starting at the young age of 21.
My new duties involved extensive travel, primarily by air, taking me places I had never been, meeting people I had never met. My boyhood dream was to be a commercial airline pilot. God had other plans for me. If I could not pilot the plane, at least I could travel on the flight as a passenger. In my first year, I preached on average twice a week, rarely in the same place, going here and there, leading men's conferences, retreats, and revivals. Travel continued into my second year until March 2020 when all travel halted because of the COVID-19 pandemic.
I returned from Seattle, WA, on March 16, 2020, with an upper respiratory infection after speaking seven times in two days. COVID-19 was breaking out across the nation. Seattle was the hotspot at that point. My physician told me to self-medicate and quarantine for 14 days. The second week into my quarantine, all employees, except for accounting, at our Global Ministry Center began working remotely from home. Our governor and mayor issued shelter-in-place orders, totally changing the dynamic of life for all our citizens. It would be nearly three months before I would have an in-person conversation with another human being. I felt isolated, hemmed in, cut off, and removed from humanity, with greater insight into isolation as a form of punishment. Although I had previously described my life as a nomad or a wanderer without a permanent home, now I felt like a nomad who was lost without a map or GPS to find my way back home, wherever home was.
The word nomad stems from the classical Greek word nomás, "roaming, wandering, and finding pasture." Hence, a nomad is someone "roaming in search of pasture." In today's world, where we no longer have to roam the world to meet our basic needs, people still embrace the nomadic life in search of freedom, independence, and a sense of adventure. Are we, in fact, nomads? What if there is an ever-present holy invitation to emerge from the self-created confines of our everyday experience? Are we on a journey with the God who is always on the move?
Abraham's Example
This season has brought much time for reflection and remembering. I recall Dr. Kenneth Benson, President of Holmes Bible College in the 1980s, vividly urging us to be like Abraham who pitched his tent (Hebrews 11:8-10) and built an altar no less than five times (Genesis 12:5-7, 12:8; 13:3-4; 13:17-18; 22:9), each of them representing the stages of his experience and progressive walk of faith. Building an altar and sacrificing all of ourselves to God denotes total dependence and reliance on Him. It implies saying "no" to self and "yes" to God—in effect, presenting one's self in submission to God (Romans 12:1).
Years ago, I read a book by Jack Hayford on the life of Abraham. His words resonate in my spirit. "We are 'altared' to be 'altered.'" Could it be that COVID-19's shelter in place is an opportunity for us to encounter the presence of God in such a way that our lives are altered positively with an eternal perspective?
Martin Heidegger, 20th Century philosopher, called this awareness, unheimlichkeit, "not-being-at-home," suggesting alienation. C. S. Lewis, in his classic sermon The Weight of Glory, says, "We deal with this homelessness, to some degree, by consoling ourselves with memories of wonderful places or times or homes that we were in where everything felt wonderful." Undoubtedly, we all have thought, "If only I could get back there, everything would be all right." The feeling of homesickness poignantly reminds us this world is not our home. We are looking for a "city with foundations, whose architect and builder is God" (Hebrews 11:10).
Paul's Explanation
The Apostle Paul said it like this in Ephesians 2:19-22, as paraphrased by Eugene Peterson in The Message,
"That's plain enough, isn't it? You're no longer wandering exiles. This kingdom of faith is now your home country. You're no longer strangers or outsiders. You belong here, with as much right to the name Christian as anyone. God is building a home. He's using us all—irrespective of how we got here—in what he is building. He used the apostles and prophets for the foundation. Now he's using you, fitting you in brick by brick, stone by stone, with Christ Jesus as the cornerstone that holds all the parts together. We see it taking shape day after day—a holy temple built by God, all of us built into it, a temple in which God is quite at home."
Hence, our sense of exile in the earth definitively declares, "We are not home!" Examples include Adam and Eve's banishment from Eden, Cain's wandering, Jacob's exile, Joseph's captivity in Egypt, David's fugitive hiding, and the Jew's captivity in Babylon. "This world is not our permanent home; we are looking forward to a home yet to come" (Hebrews 13:14, NLT).
Jesus' Experience
Jesus became the ultimate exile for us that He might bring us home to God. He said, "Foxes have holes and birds of the air have nests, but the Son of Man has no place to lay his head" (Luke 9:48, NIV). From the cross, Jesus cried, "My God, my God, why have you forsaken me" (Mark 15:34, NIV)? He became the ultimate exile to bring us home.
Amid a global pandemic, Jesus encourages us to come to Him and learn the pace of grace. He says to us,
"Are you tired? Worn out? Burned out on religion? Come to me. Get away with me and you'll recover your life. I'll show you how to take a real rest. Walk with me and work with me—watch how I do it. Learn the unforced rhythms of grace. I won't lay anything heavy or ill-fitting on you. Keep company with me and you'll learn to live freely and lightly" (Matthew 11:28-30, The Message).
So, if like me, during this season of upheaval and uncertainty, you have felt like a puzzle piece in the wrong box, remember, God is building a home. From Abraham to Jesus, the essence of faith is the idea that we are traveling together, changing, emerging from our isolation, progressing on the road toward the Kingdom of God. In the words of Matt Litton, "Life to the fullest is the sacrifice, the work, the journey with the Holy Nomad."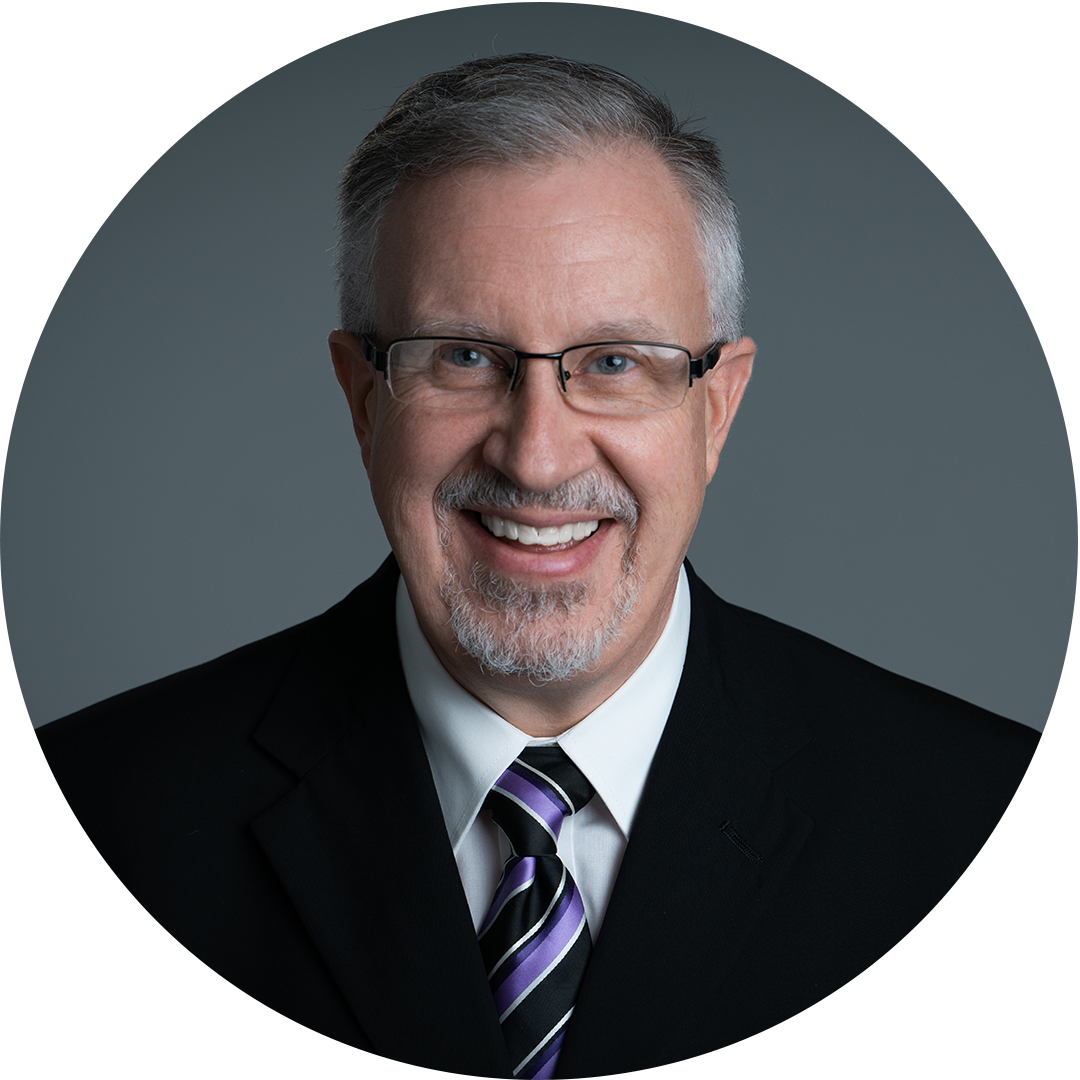 The Rev. Mr. W. A. Mills, Jr. served for 32 years as a pastor in the International Pentecostal Holiness Church, including 12 years in North Carolina and 21 years in Buena Vista, Virginia. W. A. has preached in camp meetings, revivals, men's conferences, and pastors' conferences within and outside the IPHC.
Having served 12 years on the General Men's Ministries Board, prior to his appointment as General Director of Men's Ministries in February 2018, W. A. assumed office on July 1, 2018 following the retirement of Rev. Bill C. Terry. He now makes his home in Oklahoma City. W. A.'s passion is to lead men in becoming authentic men who in the words of Robert Lewis, "reject passivity, accept responsibility, lead courageously, and expect the greater reward, God's reward."