It was the final phrase of Lara Hoggard's setting of the classic Latin text, "Personent Hodie." The rafters rattled from the bellowing pipes of the massive organ ranks behind our heads, the brass ensemble blasted, and the sound of the choir of dozens of high school students filled every square inch of the auditorium. I was fourteen years old standing on the stage of the Rosen Concert Hall at Appalachian State University, and I will never forget the feeling of joy and fulfilment I had, so much so that I could hardly sing for the beaming smile that crossed my face. A few years later, I would stand on that same stage as a college music student to sing with both the Appalachian State University Singers and the ASU Gospel Choir.
The sound and spirit of a choir were familiar and fascinating. Now, I find great meaning in what happens when many voices unite to sing as one. As we move past the coronavirus pandemic and choirs can safely meet again, I urge every church to start or restart the church choir. It is time for church choirs to make a comeback.
There are so many reasons why a church choir is a good idea. Not only are choirs typical of Pentecostal praise, but they are a biblical model for musical worship. Choirs were not new when they became popular features at Dwight Moody and Billy Graham crusades, nor are they old-fashioned or out of style because some churches are leaving them behind for smaller "praise teams" and "worship bands." To put it simply, choirs were God's idea. At the dedication of Solomon's Temple, it was when the choir sang "with one voice to praise and to glorify the Lord, and when they raised their voices" that "the house of the Lord, was filled with a cloud, so that the priests could not rise to minister because of the cloud, for the glory of the Lord filled the house of God" (2 Chron. 5:13-14, NASB). Solomon's four-thousand voice choir brought the glory down. Elmer Towns and Vernon Whaley emphasize that "Zerubbabel's temple choir consisted of 200 singers (Ez. 2:65), and Nehemiah's temple choir included 245 men and women (Neh. 7:67)." [1]
Imagine the force of so many voices singing together. The biblical version of a "worship band" was very different from our modern model. There were no microphones, sound systems, praise bands, worship teams, or even "worship leaders" in the Bible––although there are many helpful modern inventions that are not in the Bible––but there were choirs. This biblical example is a good starting point for envisioning the ministry of music and worship.
It is ironic that some churches have a "choir loft" but no choir while other churches have no "choir loft" but a choir––people waiting in the pews for permission to present their God-given musical gifts in worship. Many choirs have been banished, benched, and boxed up in backstage storage rooms leading to the baptistry that are filled with dusty songbooks and dry rotted robes that have not been used in ages. The choirs have been quieted and, in turn, many congregations along with them. Bradley Knight recently wrote,
There is a place for all different styles and expressions of worship. But it cannot be denied that the Church Choir has become more and more eliminated due to the perception of a "performance-based" musical experience…Give your church the gift of a choir. It's time to bring the choir back. [2]
Yes, now is the time to bring back the choir. Worship teams have a place, and they can be far more convenient than corralling a dozen or even dozens of people, but there are reasons why a choir is a worthwhile effort and can serve a purpose that a worship team alone simply cannot do.
Here are five points to consider:
Choirs enhance congregational singing more than a worship team.
The congregation is itself a choir. When the congregation hears the choir singing, they will have greater confidence to sing. Professor James F. White says, "The choir exists only to do what the congregation cannot accomplish or to help the congregation do its singing better." [3] Worship teams are limited in their ability to do this because the microphones in their hands are an immediate disconnect from the average person in the pew. Singing choirs produce singing congregations.
Choirs can minister more musically than a worship team.
Certain songs require a choir. There are rich, beautiful, artistic expressions of worship that God has given us, that are lessened when the worship team does all the singing. Congregational singing is crucial (see Point #1), but there are ways in which a choir that only sings with the congregation can limit the impact of a choir singing to a congregation. We need both. Knight says, "There's nothing compared to the wall of sound produced by a choir, singing mightily in one accord." There are songs that congregations need to hear that only choirs can sing.
Choirs do take up more stage space than a worship team.
One strike against the church choir in modern worship spaces is that they can be cumbersome on stage. Professor White has said that "choir space may be the most difficult liturgical space to deal with, especially when there is uncertainty about the role of a choir in worship." [4] So it helps to define the role of the choir, whether it is weekly or seasonal, primary or secondary, centered or to the side. In any case, choirs deserve a space.
Choirs are more diverse than a worship team.
A church choir can and should reflect the congregation. Knight explains, "There's nothing more inviting to our congregants during a worship service than seeing a multitude of people of different ages, backgrounds, and ethnicities joining together with one purpose: to glorify the Lord through music." The church choir presents the opportunity for the stage to reflect the multi-cultural, inter-generational makeup of the congregation. For churches that wish to break racial and cultural barriers, the choir is a very natural place to start.
Choirs can be a small group that disciples more people than a worship team.
Knight says, "People are hungry for a place to belong. They're eager to use their gifts and talents, and to serve with a purpose." People who are coming to church are looking for community, engagement, purpose, and meaning. As the church continues to navigate many cultural changes and challenges, the choir is an excellent environment for this kind of community that allows for making disciples and growing together. More than simply a group of noisy noodlers or social singers, the choir is a natural gathering of like-minded people who can be discipled to serve in many areas of ministry across the church.
In my ten years as a choir director, I have witnessed the tremendous impact that choir singing can make on so many lives. There are singers who may never hold a microphone or have a solo, but they find their voice in the mix and experience that same sense of joy and fulfilment that captured me years ago. The same can be true of you and those in your church who are looking for a chance to use their musical gift. If I can be of service to you in any way, please contact me at the information below. It would be my pleasure to come alongside you in helping to start or grow the ministry of the choir in your local church.
**Footnotes:
[1] Elmer L. Towns and Vernon M. Whaley, Worship through the Ages: How the Great Awakenings Shape Evangelical Worship (Nashville, TN: B&H Publishing Group, 2012), 36.
[2] Bradley Knight is a Worship Leader and Gospel Music Producer who has been Musical Director at Christ Church Nashville, Staff Arranger at Prestonwood Baptist Church in Texas, and Music Arranger for the Brooklyn Tabernacle Choir.
[3] James F. White, Introduction to Christian Worship, 3rd. Ed (Nashville: Abingdon Press, 2000), 115.
[4] White, Introduction to Christian Worship, 114.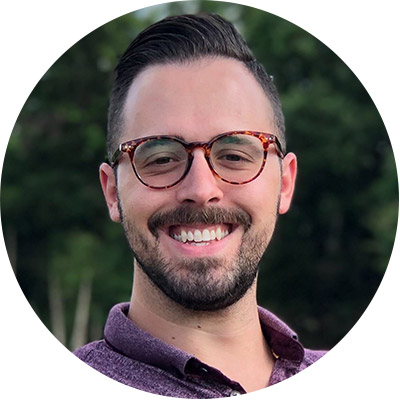 Trés Ward serves as the Assistant to the President and Director of Ministry Teams at Emmanuel College. He organizes The Leading Edge Conference, the college's annual conference for pastors and church leaders, and directs the Emmanuel Singers, Resound, Conquest, and Chapel Worship. He also oversees the Worship Music degree program, teaching courses in Worship Ministry and Music Education. Trés received the Bachelor of Music Education from Appalachian State University (2013), the Master of Divinity at Liberty University (2020), and is a candidate for the PhD in Christian Worship at Liberty University. A credentialed minister with the International Pentecostal Holiness Church, Trés has served in local church, conference, and general denominational events as choir director, worship leader, and Fine Arts adjudicator as well as preacher, teacher, and missions team leader.