Our Saturday night speaker, Katlyn Bryan will be joined as a breakout speaker by Christal Potter, Meredith Light, and Jennifer Terry. Christal will also participate in the Girl Talk session with Katlyn (hosted by Mary Alice Treviño) on Saturday. Christal is an inspirational speaker whose goal is to reach as many women and girls as she can to encourage them to see themselves as the Heavenly princesses they are: "fearfully and wonderfully made" in the image of God. She has experience in communications and broadcasting and earned a Bachelor of Arts degree in Broadcast Media from North Greenville University. Christal, originally from South Carolina, comes from a family with a rich heritage in the IPHC. She is a talented vocalist and worship leader. She loves to share her story of overcoming insecurity to lead a purpose-filled life in Godly confidence.
Christal is a local title holder in the Miss South Carolina pageant. She was second runner up to Miss South Carolina 2016 and fourth runner up in 2017. Not surprising, if you've ever met her, she was voted Miss Congeniality 2017. While Christal says she never really intended to pursue a title in the "pageant world," God has used pageants as a platform for her to reach many young people and point them towards Christ. Her heart for girls will be obvious as she shares from personal experience the overcoming power of a relationship with Christ.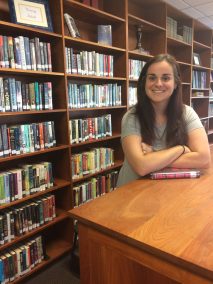 Jennifer Parker Terry is no stranger to Power Chicks, having participated in all three to date as an intern and two-time breakout speaker. She holds a master's degree in Library Media from Oklahoma University and is the director of the Media Center for middle and high school students at Heritage Hall, a large private school in Oklahoma City. Although the school is secular, she models a strong Christian lifestyle for her students. She is an avid runner and loves literature and encouraging young girls and teens to put down their devices and pick up a book!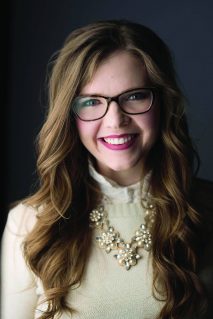 Meredith Light is returning to Power Chicks to share her heart in the classroom setting. She blessed us in 2015 as she led the praise and worship team in anointed worship. Meredith is a life-long IPHC girl with a heart for ministry to women and girls. She graduated from Southwestern Christian University with a Liberal Arts degree. Meredith vividly recalls being called to ministry while standing backstage at Power Chicks '15. She is now the children's pastor at her local church, Compassion OKC, and works in the Discipleship Ministries office at our national Global Ministry Center as a creative specialist. She also serves on the national Student Ministries Advisory Team (SMAT).