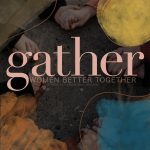 Episode Summary / Notes
Today, Whitney introduces us to the 2021 Women's Ministries' theme: "Rise and Build." Find out the biblical foundation for this theme, and we hope you will be encouraged and inspired to Rise and Build right where you are!
Click here to listen to more episodes of Gather!