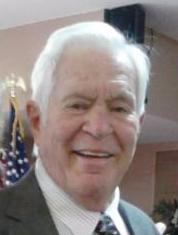 Rev. George Washington Bass, a native of South Carolina, passed away on Monday, December 14, 2015. An ordained minister in the South Carolina Conference of the International Pentecostal Holiness Church (IPHC), Rev. Bass had a great love for people and will be remembered for his enthusiasm to share Christ with others.
At the age of 16, Bass married Nell Dismuke and together they raised two boys–Wayne and Luis, and four girls–Margaret, Reba, Priscilla and Nina. George and his wife pastored churches in Eastover and North Charleston, SC and served the South Carolina Conference as a conference evangelist from 1958-1960.
In 1975 Bass transferred to the Florida Conference where he became the pastor of Trinity Chapel, now Destiny Church International, in St. Augustine, Florida. In June of 1986, he was elected superintendent of the Florida Conference, where he served two terms until 1994. He also served as a member of the World Missions Board from 1982-1993. Bass and his wife returned to South Carolina upon retirement and were married for 59 years until Nell's death. After her passing, Bass married Pearly Bass in South Carolina.
Rev. Bass was an avid soul winner who produced and distributed gospel tracts that are still used today. His impact on the IPHC and the lives of those who knew him will be remembered for generations to come.
Funeral services for Rev. George Bass will be held on Saturday, December 19, 2015 at 11:00am at Cathedral of Praise in North Charleston, SC 29420.
Photo credit: Sonshine Network Ministries