At the National Mall in Washington, DC, almost half a million people gathered at an amazing event called Together 2016. This event, held on July 16, was to be a place where Christians came together to do one thing – "Reset" with the power of #JESUSCHANGESEVERYTHING. To say the least, it was a powerful opportunity to be a part of this event, which had already been on the heart and mind of Nick Hall for five years. We have seen so much recent violence in our nation, which made it even more vital that we joined together to pray and refocus.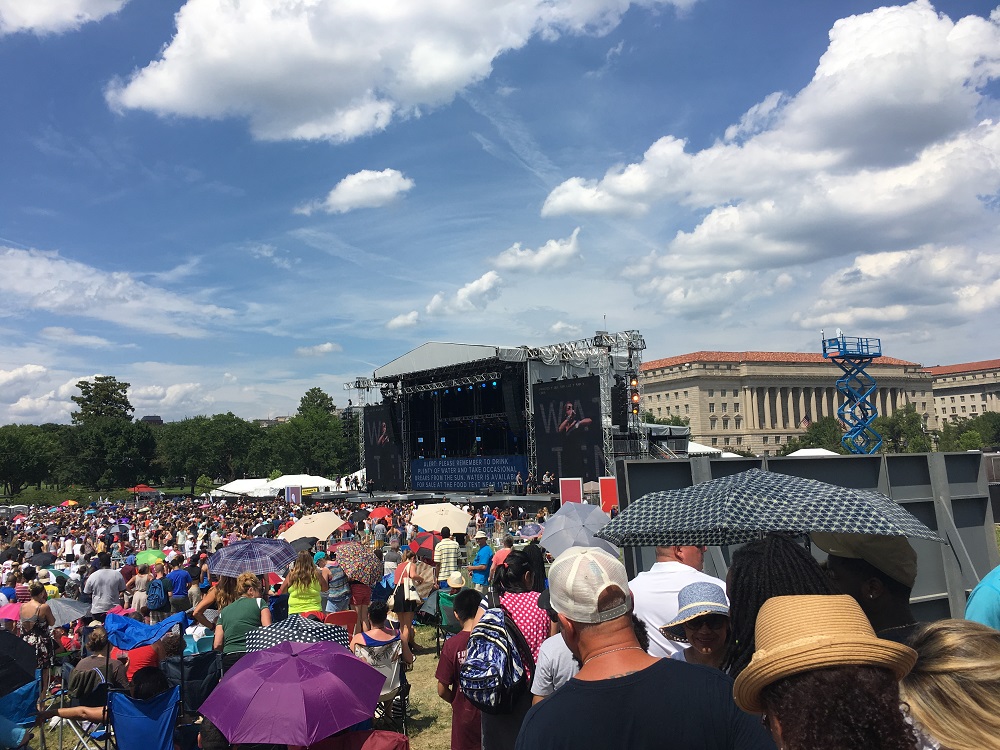 With over 50 well-known speakers and musicians from around the globe, there was definitely a power-packed line up, which included: Christine Caine, Mark Batterson, Jennie Allen, Jeremy Camp, Casting Crowns, Tim Tebow, Francis Chan, David Crowder, Lauren Daigle, Dr. Tony Evans, Louie Giglio, Hillsong United, Lecrae, Josh McDowell, Passion, Michael W. Smith, Ann Voskamp, Matthew West and many more.
It was evident that this event's focus was on Jesus. He is the answer to lives being changed. For the event, there was a powerful tool called the Together App. This app was very useful as it gave information, the schedule and updates during the event. It also provided more useful tools for after the event to concentrate on moving lives into reset mode.
Although the weather was extremely hot, even causing the event to end early, it did not detract from the plans and purposes of God. By His grace and lots of water, hundreds of thousands of people were impacted by the strong and purposeful vision for this event. I had the opportunity to experience the event from many different vantage points within the crowd and saw peoples' lives being impacted. Also, being able to pray with people in the prayer tents, and see the power of God change lives and display the miraculous was definitely awesome. It was incredible to be a part of this life-changing event, to see the hand of God move, and to see people from all denominational backgrounds, all races, and all generations lifting the name of Jesus. He changes everything. Let's Reset Together.
Even after the event, we can take part in a Reset Together with a "7 Day Reset with Jesus" study plan that we can follow along with hundreds of thousands around the country on YouVersion's Bible App. Let's do this together!
By Samantha Snipes