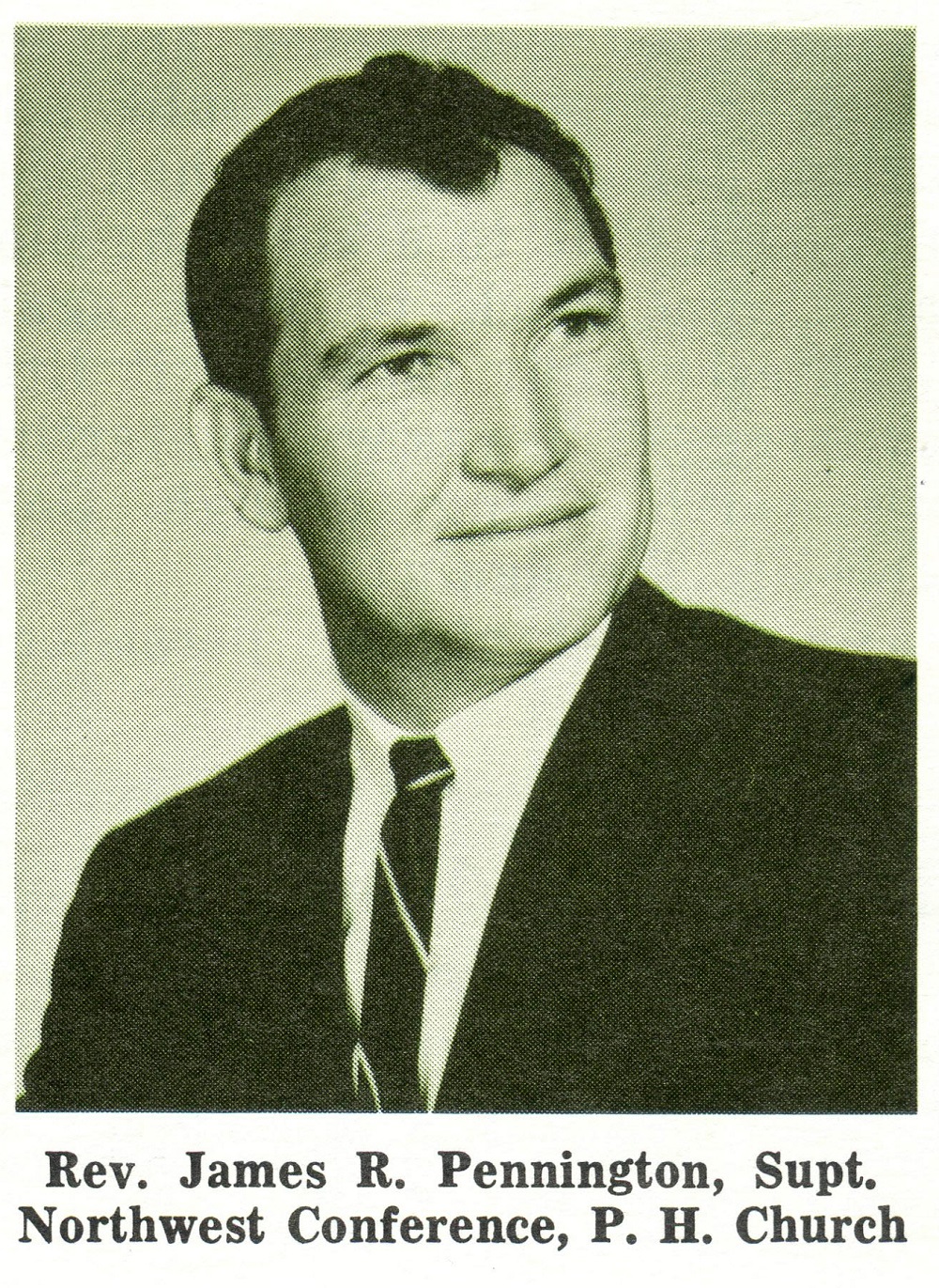 James Richard Pennington was born July 10, 1934, in Port Neches, Texas. He was number seven of 14 children born to Olive Preston and Mary (Coleman) Pennington. He departed this life on Tuesday, September 20, 2016.
When James was 17 years old, he enlisted in the Air Force and served four years during the Korean War. Soon after his discharge in 1955, he rededicated his life to Christ. He reached another milestone that year on June 17, when he married the love of his life, Theda Vern Hail, a Pentecostal Holiness pastor's daughter.
James says he had known he was called to preach since he was baptized in water at age 10 in the Baptist Church. He had even received his ministerial credentials as a Baptist; however, when he attended a Pentecostal meeting and was filled to overflowing with the Holy Spirit, he knew he had also experienced a reversal of destiny.
Though James's resolutely Baptist mother was dismayed with this new direction of ministry, he began the journey of seeking an education so he might learn to preach "the Pentecostal way." In August 1955, the newlyweds packed up and moved from California to Oklahoma so James could attend Southwestern College. Two men who greatly influenced him in those early years were the Rev. Robert L. Rex and Dr. R. O. Corvin, president of Southwestern at the time.
James earned a Bachelor of Arts from Southwestern (now Southwestern Christian University) in Oklahoma City and a Master of Theology (Summa Cum Laude) from Trinity Theological Seminary. He was awarded two honorary degrees: a Doctor of Divinity from Southern California Theological Seminary and a Doctor of Theology from Pacific Coast Bible School.
James served his denomination, the International Pentecostal Holiness Church (IPHC), in numerous leadership roles, including pastor, evangelist, teacher and administrator. He served for 17 years as superintendent of the Northwest and Southern California (Golden West) Conferences. He launched seven church congregations, led in the construction of three church edifices, and edited conference publications for 17 years. He served eight years as the General Church Programs Coordinator and Administrative Assistant to the church's General Superintendent. He was a member of the General Board of Administration for 16 years and was elected to the denomination's General Executive Board, where he served for nine years.
Additional leadership positions include executive director of People to People, an overseas benevolence program to help feed and educate children in developing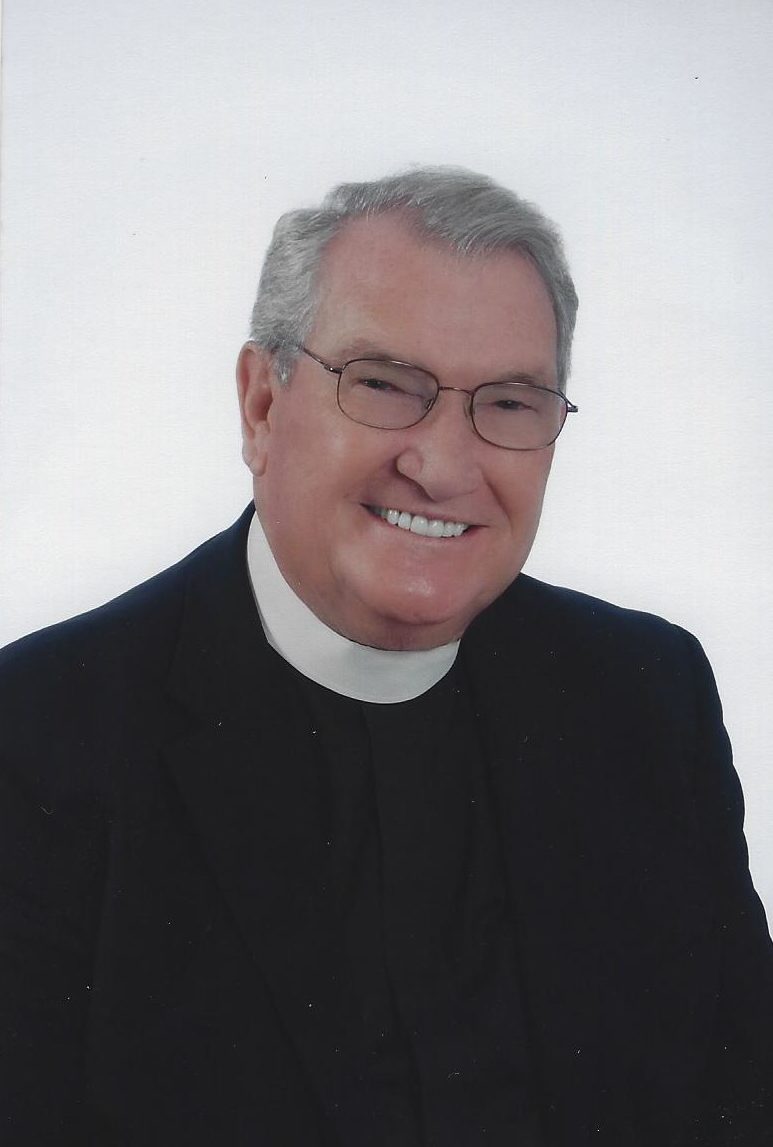 countries. He served for seven years on the Board of Administration of the National Association of Evangelicals (NAE) and five years on the executive board of the Pentecostal Fellowship of North America (PFNA). For 16 years he chaired the board of Pacific Coast Bible School, Sacramento, California.
James is the author of the book, Who Has Bewitched You? (Pleasant Word, 2010).
After retiring from ministry in the IPHC, James and Theda accepted a pastorate in New York City with the Communion of Evangelical Episcopalian Churches. They pastored that congregation for 12 years. In July 2011, they retired and returned to Oklahoma to be nearer their four children.
James Pennington based his life on the words of Jesus found in Luke 4:43: "…I must preach the kingdom of God to other cities also: for therefore am I sent." Faithful to that mission, he ministered in countries around the world, including India, China, South Africa, Kenya, Nigeria, Singapore, Indonesia, Philippines, Mexico, Haiti, Norway, Korea, England, France, Israel, Germany, and, of course, the United States.
James is predeceased by his parents and 10 of his 14 siblings: Olive, Jr., Margie, Ruth, Louise, William D., twins, Frances and Jean, John, McArthur and an infant sister. He is survived by his wife, Theda; their four children, Richard (Karen) of Duncanville, Texas; Thomas (Sherry) of Albuquerque, New Mexico; Robert (Maria) of Porter Ranch, California; and Yolanda Lynch of Oklahoma City; 10 grandchildren and 19 great-grandchildren; and three siblings: Zach (AKA Jack) and Larry Pennington, and Jolynn Turner, all of Texas.
A host of extended family members and friends around the world will miss smiles and sincere congeniality.
Services will be held Saturday, September 24 at River of Life Church, 6901 NW 150th, Oklahoma City, OK 73242 at 2:00PM. Family visitation will be Friday, September 23 from 6:00PM to 8:00PM at Buchanan Funeral Home, 8712 N. Council Rd, Oklahoma City, OK.

By Shirley G. Spencer