By Bishop Thomas H. McGhee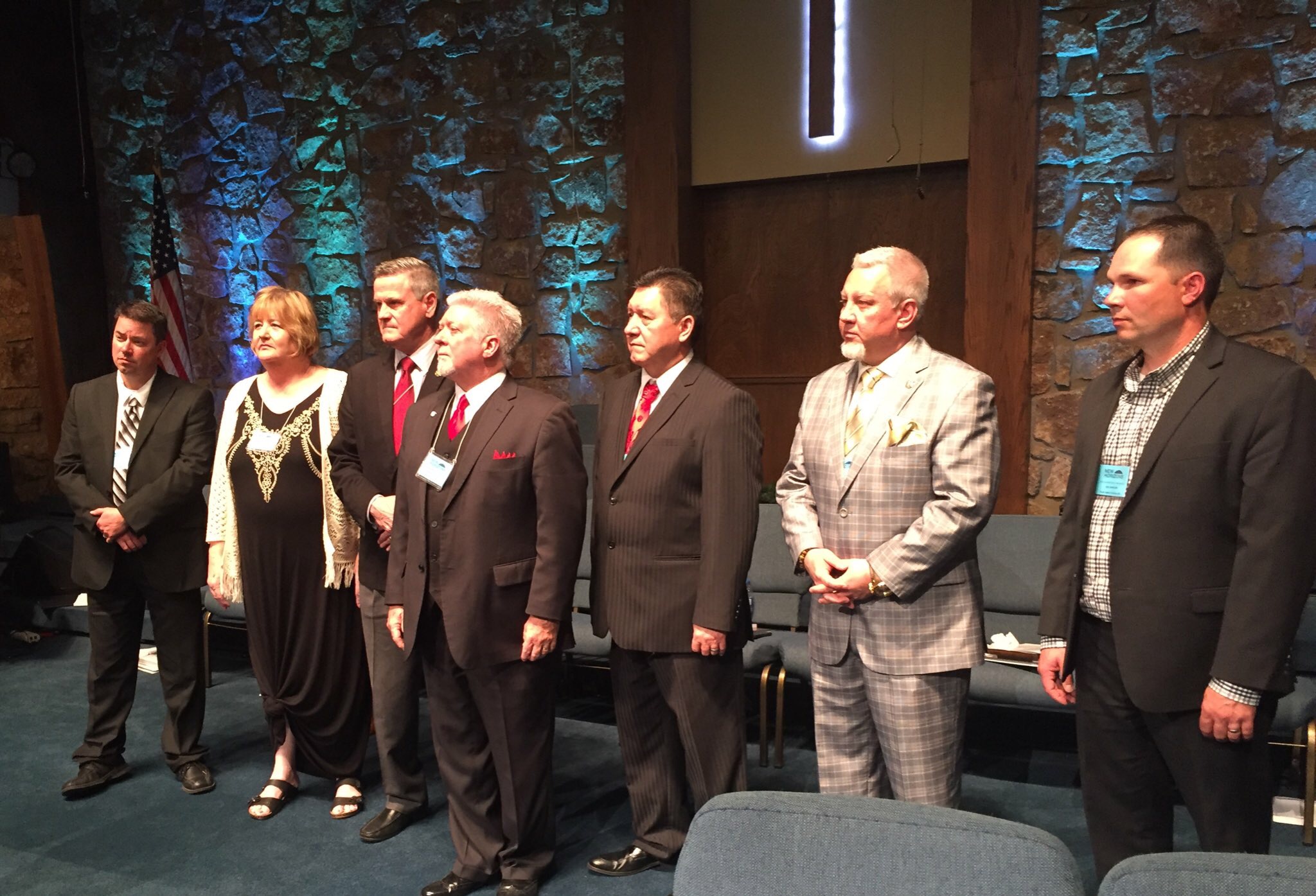 On Saturday, May 29, 2018, I was blessed to be with Bishop Randell Drake and the ministers and members of New Horizons Ministries. We gathered at Spirit Life Church in Tulsa, Oklahoma. More than 300 were in attendance with 290 registered delegates. The day began with Bishop Randell Drake leading in the celebration of the "Lord's Supper." I shared the presentation of our Core Value for 2018, "We Prayerfully Value All Generations." After the presentation and approval of the Decorum, Delegate Certification, and Clergy Credentials Committee Report, I shared scripture and a charge to the newly licensed ministers. Bishop Drake presented his personal report and then a video of the State of the Conference Report.  He reported a conference membership of over 9,000 in 79 churches and 3 satellites.  He also reported the addition of 3 new churches.  Each member of the Conference Executive Council reported and shared whether they were open to serving another term.
We began consideration of the Constitution and Bylaws Committee Reports at 11:20 a.m.  After the completion of the section regarding officers of the conference, we began the election process.  When Bishop Randell Drake was nominated, the conference delegates cast a yes/no ballot for the required 2/3 vote to allow his name to be placed in nomination.  Bishop Drake received the required 2/3 and with two names on the ballot, he received a majority vote.  Bishop Drake now begins his fifth term as Superintendent.  The following election results were completed throughout the afternoon: Norman Wilkie (Assistant Superintendent), Elvin Sills, Becky Watkins, Robert Ware, Neil Barlow, and Greg Aery.
Other items of business included approval of all reports, School of Ministry graduation ceremony, church awards, pastor/minister book presentations, and ministerial service awards.  The Memoirs Report was presented by video. It was a special honor to lead in the Ordination Service for the following ministers: Johnathan Lane Emery, Jeffrey Glenn Enkey, Debra Lou Doherty, Dan Wayne McDonald, Jerry Dale Orsburn, Pamela Anne Shipley, and Visia Elaine Sweat.
The day of quadrennial business concluded with the installation of the Conference Executive Council.  Congratulations and blessings to this team as they lead New Horizons Ministries into the future.