By Bishop Garry Bryant
It was indeed an honor to serve as the presiding officer for the Quadrennial Conference of Redemption Ministries.  We always enjoy the opportunity to be back in Virginia and to visit our home conference.
Bishop Birt, his administrative team, and the Conference Council provided an excellent two-day event.  Friday, June 1, was a day of training.  Rev. Dwight Dunning, an ordained minister and licensed counselor from the North Carolina Conference, was the guest instructor.  The day was filled with quality and applicable information targeted to assist ministers and pastors in how to more effectively deal with the challenges that we encounter relationally, emotionally, and personally.
On Friday evening, the conference held a Celebration Service in which prayer was the primary emphasis.  We were challenged and reminded to return to the value and power of prayer.  There were multiple prayer targets and emphases. Bishop Birt led us through a time of prayer focused on Isaiah 54:1-5.  It was an evening well spent, and I am confident Redemption Ministries will reap ongoing results from the faith and intercession that was released.
On Saturday, June 2, the Quadrennial Conference convened and was hosted by the Thrive Church in Chesterfield, Virginia.  This was the 99th session of Eastern Virginia Conference\Redemption Ministries.  The day was filled with satisfying conference business, promotion, elections, fellowship, worship, presenting credentials, and so much more.
There were 126 registered delegates in attendance along with many other guests and participants.
Redemption Ministries selected the following to serve as their Executive Committee for the new Quadrennium:
Superintendent                             Bishop Dayton Birt          By acclamation
Assistant Superintendent             Pastor Hans Hess            By acclamation
Secretary\Treasurer                     Pastor Logan Perry          By acclamation
Council Members                         Pastor Teodoro Xolio        1st ballot
Pastor Brett Cooper                     1st ballot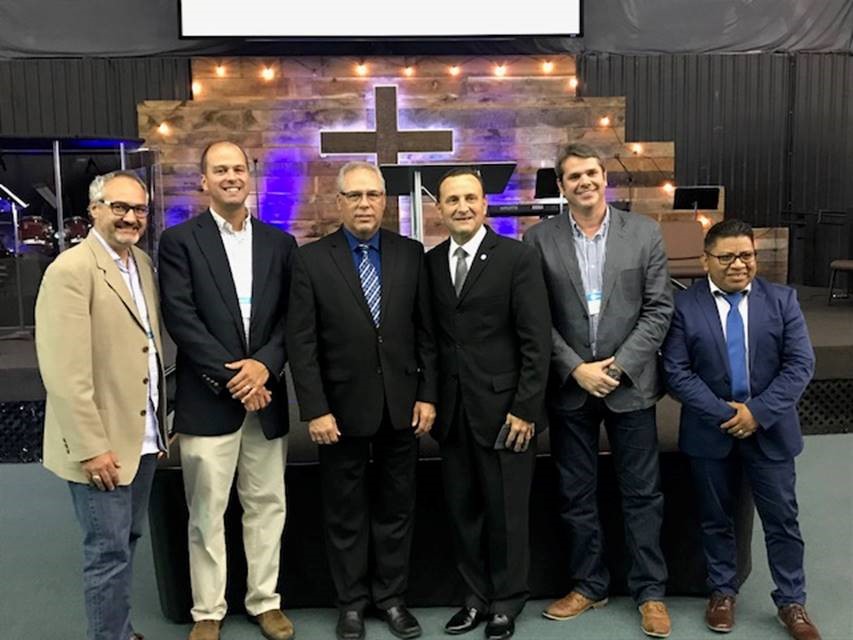 Bishop Birt will be privileged to partner with a great team of well-qualified leaders as they are postured to provide Spirit-led direction and service to Redemption Ministries.
Bishop Birt presented a challenging State of the Conference Report as he required us to re-imagine.  The focus was to consider our past, recognize our present, and to launch aggressively into our future.
During the day, ARISE 2033 was emphasized as a visionary directive and mandate that Redemption Ministries will acknowledge and accept.
The Credential Committee Report
Ordained Ministers:
Garryt Bryant
Licensed Ministers:
Jonathan Avendano
Crysaly Aviles
Walter Flores
Local Church Minister's Licenses:
Transferred in:
Robert Ganglfinger
Marcus Riggs
Retired:
Larry Jones
Please allow me to acknowledge the tremendous joy it was for LaDawn and me to participate in the ordination of our son, Garryt.  This was certainly a special occasion for the Bryanthousehold.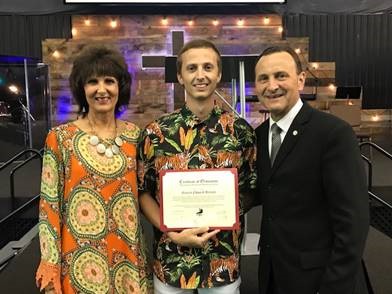 The conference was blessed by a wonderful group of special guests:
Chris & Betty Thompson              President of Holmes Bible College
Dr. Ron White                               President of Emmanuel College
Brenda Phillips                             Chief Financial Officer of the IPHC
Stephen Hanscom                        Vice President of the Extension Loan Fund
Hans Hess                                    EVUSA Council Member
It was a delight to have Rev. and Mrs. Chris Thompson in attendance.  We deeply appreciate their present role as leaders of Holmes Bible College but remain extremely grateful for their years of service as executive director of EVUSA.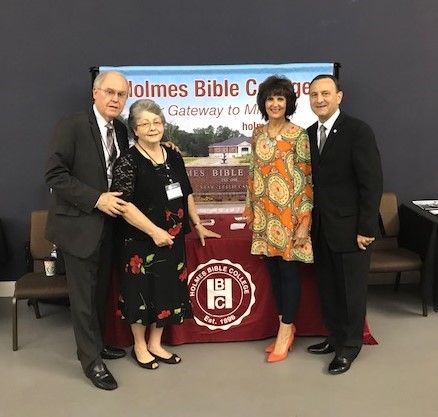 A variety of recognitions were also presented:
The former Conference Council
Years of Service pins for ministers
Administrative staff
School of Ministry accomplishments
With strong faith in the work of the Holy Spirit, and with confidence in the leadership and ministry team in Redemption Ministries, I believe they will be stepping in a season of tremendous kingdom advancement and impact. To the glory of God.