By Bishop J. Talmadge Gardner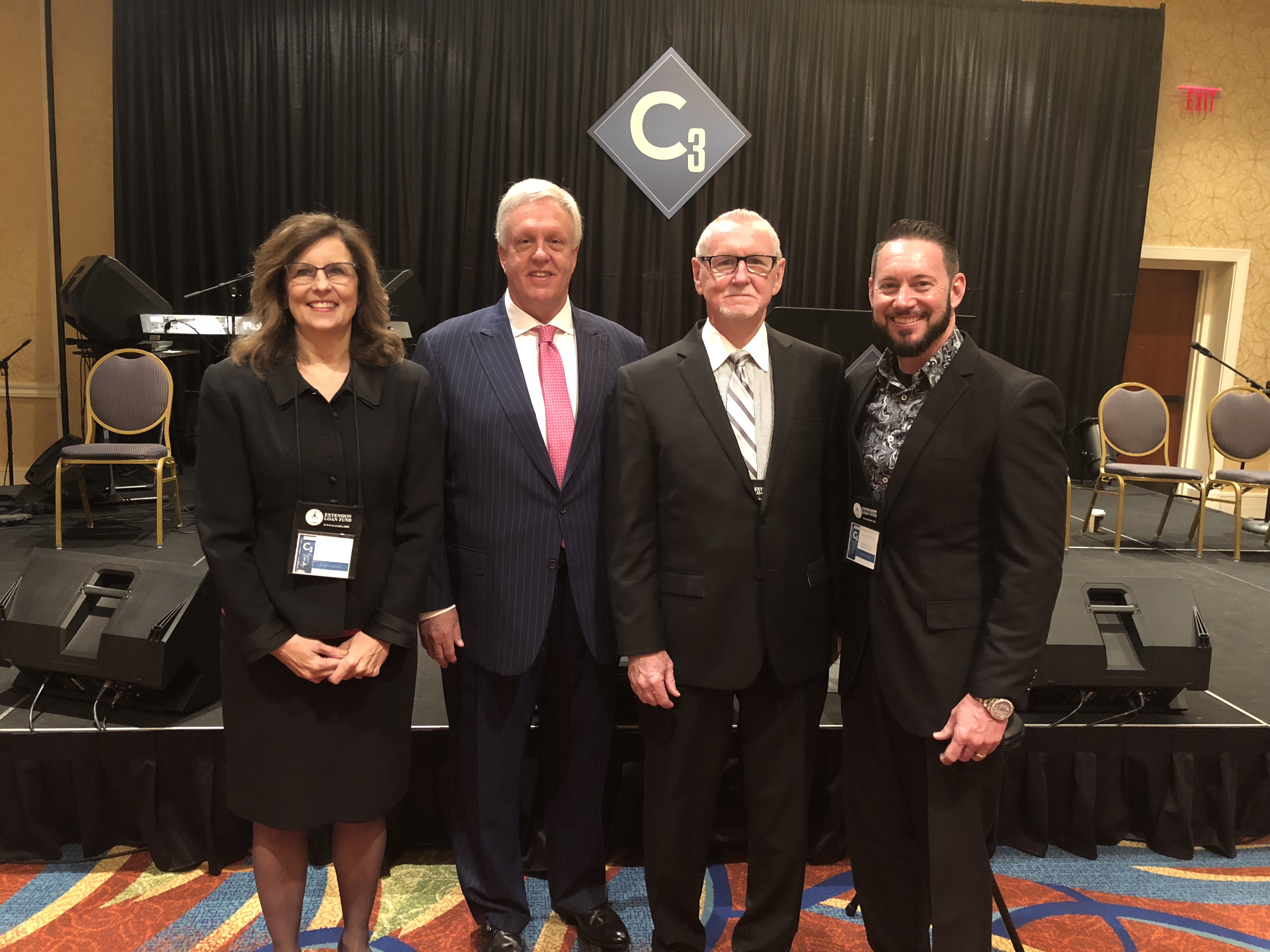 I was honored to serve Bishop Ray and Peggy Willis and the members of the SonShine Network Ministries (SNM) Conference as their presiding officer on Friday, June 22, 2018. The quadrennial conference was hosted at the Orlando Marriott Lake Mary Hotel, Lake Mary, Florida.
Preceding the Quadrennial Conference session, SNM celebrated their annual Summer Celebration C3 (Come, Connect and Celebrate together). The guest speaker on Wednesday night, June 20, was Dr. Marcus Rosier and Thursday night, June 21, Pastor Ronnie Harrison.  In the Friday evening service, I had the privilege of ordaining two pastors and then the re-elected conference superintendent, Bishop Willis, preached.  The conference also used this occasion to honor Ray and Peggy for their service over the course of the past quadrennium.
At the start of the conference session Friday morning, there were 227 registered delegates in attendance in addition to many guests/exhibitors.
Bishop Willis opened his State of the Conference Report by stating:
"It is no secret to any of you who have been part of this conference for the past eight years that we have focused like a laser on connections. It has been the driving force behind every decision and it has been our prayer focus from day one. In my inaugural message in June of 2010, I talked in depth about the fact that you are the strongest where you are joined. I took my text that night from Ephesians 4:16 and talked to you about the fact that 'the body is fitly framed and knit together by that which every joint supplies!'
Eight years later, and I can tell you that God has honored our resolute attention to that truth. We've seen many churches and ministers who were either out of fellowship, or loosely connected, strengthen their commitment to the conference. The evidence is seen in the attendance at our events, both at a regional level and at the conference level. As I travel, I hear it everywhere I go. There is a growing pride in this conference that is contagious, and more and more people are catching it."
SonShine Network Ministries has an 'approved alternate structure' whereby the conference in session elects three officers (conference superintendent, assistant conference superintendent, and conference secretary/treasurer) whose names have been 'vetted' by a nominating committee. The officers, in turn, appoint four regional directors.  Together, the seven members comprise the Conference Executive Council:
Conference Superintendent: Bishop Ray Willis
Assistant Conference Superintendent: Rev. Dave Ragan (by acclamation)
Conference Secretary/Treasurer: Rev. Rachel King
Clergy credentials were issued as follows:
Ordination (2) –
Rev. William Leroy Coburn, Jr.
Rev. Ellen Green
Minister's License (6) –
Rev. Levi Garrett Walker Carpenter
Rev. Marcia Ann Congdon
Rev. Michael Correia
Rev. Elizabeth Hope Green
Rev. Douglas Cortez Turley III
Rev. Hiram Ulises Vargas
The Memoirs Report was presented by Bishop Orren Simpson. Bishop Simpson's experience and gifting continue to bless the IPHC. The Memoirs Report memorialized the life and legacies of the clergy members listed below:
Rev. Richard Earl Borklund
Rev. Larry Ladon Broome
Rev. John Dana Fenlason
Rev. James S. Way
It was an honor as the presiding officer to recognize the following conference attendees and guests:
Bishop Clifton & Marion Smith, former conference superintendent, GBA & COB member, and former IPHC career missionaries
Bishop Orren & Sarah Simpson, former conference superintendent & GBA member
Stephen Hanscom, vice president for Lending Services, IPHC Extension Loan Fund
Brian & April James, vice president for Development, Emmanuel College
Rachel King, General Discipleship Ministries council member
Marty Delmon, IPHC career missionary to France
Carolyne Smith, IPHC short-term missionary serving with WMM's youth and college-age ministry, The Awakening, at our international base in Hungary
Susan Williams, former member of the General Finance Committee
Fred Shipman, former lead pastor of Winners Church, West Palm Beach, Florida. Winners Church is the leading missions contributing church in SonShine and always one of the leading GO offering contributing churches in the U.S.
Ed & Debra Campany traveled to Turkey together on two separate occasions, are very generous supporters of WMM, and close personal friends.
Some of Bishop Willis' concluding remarks were as follows:
"In the eight years that I have been in this office we've advanced in some key areas and yet much of my vision for this conference is still in our future. We are still advancing forward as a kingdom force in Florida and South Georgia. Our potential to be a major player in planting churches, supporting world missions, and developing strong churches, is limitless. While we are already doing those things, we haven't scratched the surface of our potential. We are uniquely positioned and poised to make an impact in the plan of God for these last days. And everything we need is already provided.
SonShine Network Ministries is strong and getting stronger! We are better and getting better! Let me say clearly…We are not where we came from, but we are not where we are going either!"
Ray and Peggy are wonderful people and great gifts to our IPHC family. May the Lord who has ordered their steps to serve the SonShine Network Ministries Conference for this season now empower them by His Spirit to do so.
I was honored beyond measure to serve our faith family in SonShine Network Ministries in this capacity this year.