By Bishop Gordon McDonald
The Global Council of Empowered21 met in Johannesburg, South Africa, May 15-16, 2018. The council is co-chaired by Dr. Billy Wilson, president of Oral Roberts University, and Dr. George Wood of the Assemblies of God. The Executive Work Group is selected by and from the members of the Global Council. Our presiding bishop, Dr. Doug Beacham was elected to serve on the Executive Work Group during the meeting in Johannesburg.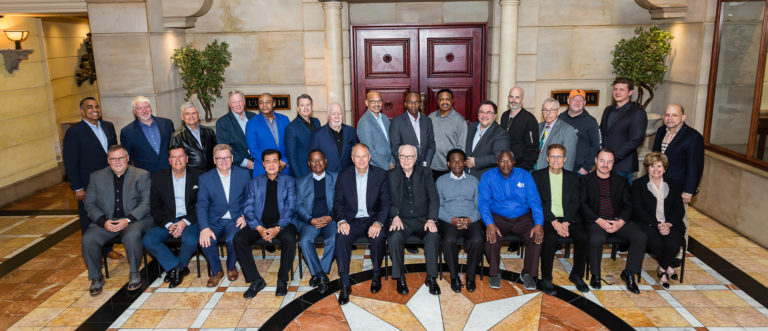 Bishop Beacham brings to the Council and the Executive Group a passion for authentic Pentecostal experience, worship, and theology. His expansive relationships in the wider Christian community and deep Pentecostal roots give him a voice that speaks with wisdom, knowledge, and a practical application of truth.
Arising from the Azusa Street Centenary, Empowered21 is committed to helping shape the future of the global Spirit-empowered movement throughout the world by focusing on crucial issues facing the movement and connecting generations for intergenerational blessings and impartation. The vision is that every person would have an authentic encounter with Jesus Christ through the power and presence of the Holy Spirit by Pentecost 2033.
The Global Council meets each year in connection with a Congress hosted by a regional cabinet. This year, the Africa Congress convened May 16-19 and included 5,000 participants from 50 nations, renowned speakers from almost every continent, and a mass children's choir of 2,400 children from across Africa.  Rev. Joel Dibetsoe, the national overseer of the Pentecostal Holiness Church of South Africa, served with distinction as a member of the host committee of the Africa Congress.
Gordon McDonald
General Superintendent
Pentecostal Holiness Church of Canada