By Tommy McGhee
I traveled to Corsicana, Texas, Friday, July 13, 2018, to be a part of the Quadrennial Conference Session of the Grace Bible Ministries Conference. The special day was hosted by the Lifeline Fellowship Church, pastored by former Superintendent Rev. Ricky Walter. Bishop David Salazar had prepared a well-organized agenda for the session and the evening service.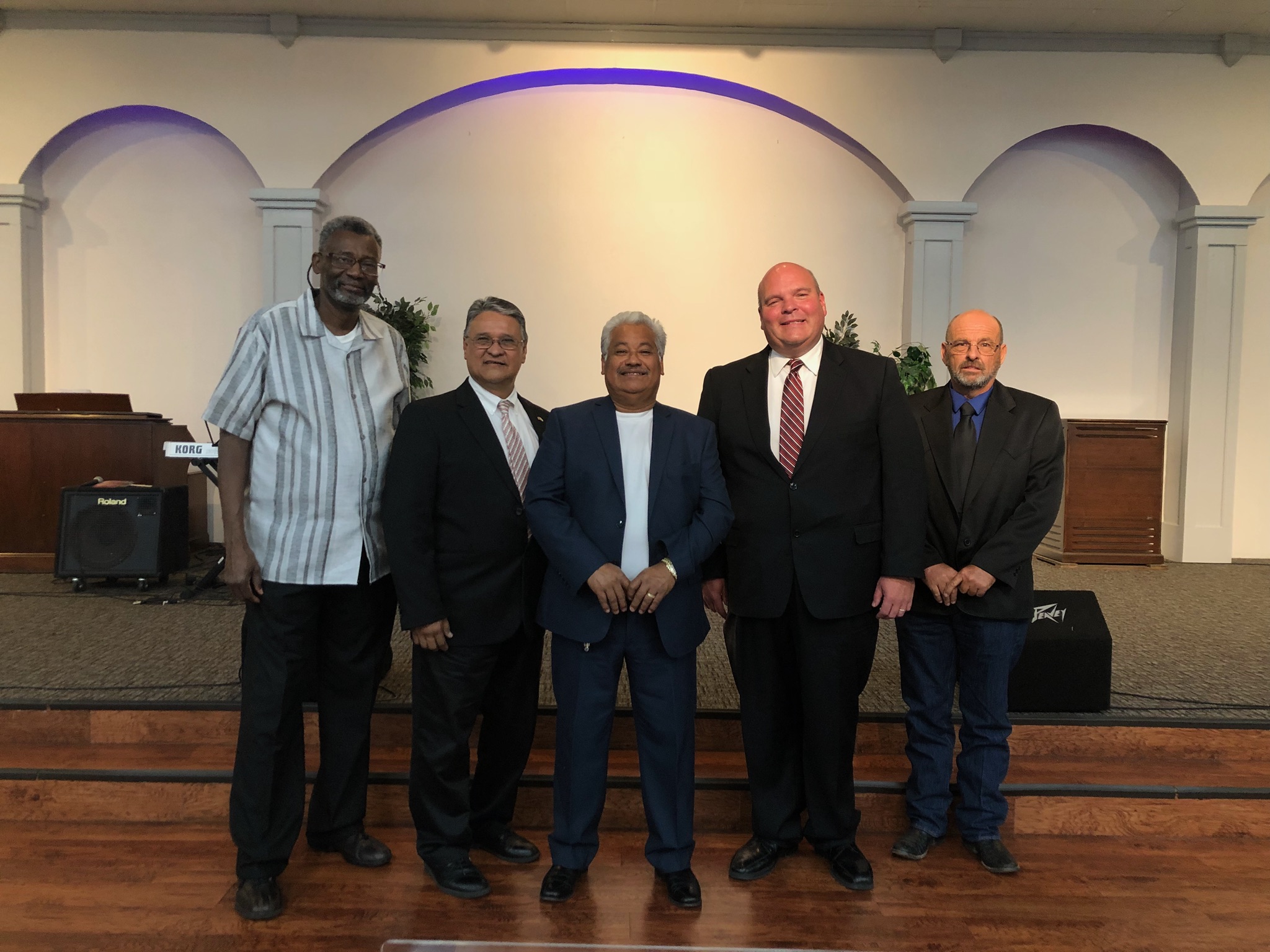 After passing the Decorum Committee Report, Bishop David Salazar presented his personal report and the State of the Conference Report. In his report, he demonstrated his wisdom by expressing his appreciation to his wife of 40 years, Rosa Salazar. He stated, "I have paid my tithe into the conference in full; I have served this conference as pastor, district evangelism director, board member, secretary, assistant superintendent, and superintendent, all with the Lord's help which I'm happy and privileged to serve." In his State of the Conference, Bishop Salazar reported, "Four years ago, we started with 15 churches and 45 minsters.
Today I'm happy to report we have 18 churches and 58 ministers." Their goal as a part of Arise 2033 is to plant three churches per year for the next 15 years. He shared that three churches have been added so far in 2018. The members of the Executive Council who were present shared their reports to the conference. The Remembrance Committee paid tribute to several members who have passed away with special emphasis was given to Rev. Robert Hough (1931-2017). Rev Hough served as a career missionary in the IPHC. He also served as superintendent of the Texas Conference (Grace Bible Ministries) from 1975-1986.
The Credentialing Committee recommended five candidates to receive their Local Minister's License, one for Licensed Minister, and two for ordination.  The recommendation was adopted. The results of the elections were as follows:  Conference Superintendent – Bishop David Salazar, Assistant Superintendent – Rev. Mark Perry, Council Members – Rev. Steve Miller and Rev. Alonzo Hurt. All were elected by acclamation.  The newly-elected Executive Council stood before the conference delegates and visitors as I led in an official installation with special prayer for these leaders.
The evening service followed the business session. I was blessed to share the message and to also lead in the ordination of two ministers– Rev. Joe Martin and Rev. Linda Ham.
Bishop Salazar is a joy to be around; he provides warm Christian fellowship. Pray for him as he leads his conference.