WESTMONT, IL—The Evangelical Christian Publishers Association (ECPA) has announced that Becoming Dallas Willard: The Formation of a Philosopher, Teacher, and Christ Follower by Gary W. Moon was chosen as the book of the year in the category of Biography and Memoir for the 2019 ECPA Christian Book Awards®.
In addition, Becoming Dallas Willard was also named a finalist for other 2018 book awards, which will be judged later including: INDIES (University and Independent publishers) and the MIDWRC (Martin Institute and Dallas Willard Research Center) Book and Research Awards. It has also been listed by Book Authority as one of the top 100 historical biographies of all time.
"Those who did not know Dallas in person can get a good sense of him from his lectures and writings. But what has been a gnawing omission is the details of his life made available to the public—until now," said J. P. Moreland, distinguished professor of philosophy at the Talbot School of Theology, Biola University. "Becoming Dallas Willard is a first-rate, accurate, honest, timely, and riveting biography. I am so thankful to Gary for doing such a careful and painstakingly accurate treatment of the life of the greatest man I ever met."
In becoming Dallas Willard, Moon, a close friend of Willard, offers a candid and inspiring biography about a great man of the faith who was a personal mentor and inspiration to hundreds of pastors, philosophers, and average churchgoers. His presence and ideas rippled through the lives of many prominent leaders and authors, such as John Ortberg, Richard Foster, James Bryan Smith, Paula Huston, and Moreland. As a result of these relationships and the books he wrote, Willard fundamentally altered the way tens of thousands of Christians have understood and experienced the spiritual life. Moon writes about the development of Willard's personal character, philosophical writing, and spiritual teaching and how he has inspired some of the most influential books on spirituality of the last generation.
Christopher Hall, president of Renovaré, said, "The web of Dallas Willard's life is a highly complex, wondrous, and redemptive story woven from strands of God's providence: family, friends, colleagues, events, institutions, ministry, teaching, writing, choices, pain, grief, healing, deep faith, and love. How difficult and maybe all but impossible task it is for a biographer to untangle and explain the story of any image bearer's life, much less a giant in the land such as Dallas Willard. But Gary Moon does this in a kind, discerning, and wise manner. We can now know Dallas Willard much better—and be enriched and encouraged in the knowing—because his close friend Gary Moon has researched and written so clearly."
Cindy Bunch, IVP associate publisher, director of editorial, said, "Gary W. Moon approached this project with the attitude of a historical researcher, traveling to visit the sites of Willard's childhood, and the places where he lived and studied. He interviewed hundreds of people, including colleagues, family, and friends. He read deeply into both Willard's spiritual and philosophical work in order to follow the development of Willard's thought and teaching. Then Moon added his psychological understanding to consider how these factors came together to shape the person Willard became. But most importantly Moon gave attention to the formational work of God through the shaping forces in Willard's life. This book fits well into our formation line because of the guidance it offers the reader on the transformational power of spiritual practice."
The Christian Book Award® program has recognized the highest quality in Christian books since 1978, honoring the best titles of the year in twelve categories. Five finalists are chosen in each category unless there is a tie, and this year's winners in each category were announced on April 30 as part of the Evangelical Christian Publishers Association Awards Celebration in Chicago.
See a complete list of IVP's award-winning titles at ivpress.com/award-winners.
Founded in 1947 as an extension of InterVarsity Christian Fellowship/USA, InterVarsity Press serves those in the university, the church, and the world by publishing thoughtful Christian books that equip and encourage people to follow Jesus as Savior and Lord in all of life. For more information, visit ivpress.com. 
---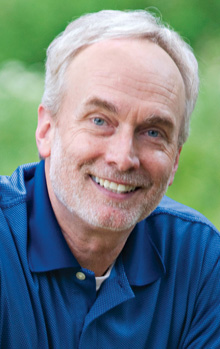 Dr. Gary W. Moon is a graduate of Emmanuel College and serves as the director of the Martin Family Institute and Dallas Willard Center for Christian Spiritual Formation at Westmont College in Santa Barbara, California. He is also co-director of Fuller's Doctor of Ministry program in spiritual direction.