Before getting to the heart of this article, I must mention that not only can one find records through all of church history spread across the world of various distinctive phenomena associated with global Pentecostalism, in reality the pre-history of Pentecostal churches around the world predates the famed 1906 Azusa St. Revival in Los Angeles, California.
19th Century Pentecostal Outbreak in India
According to Dr. Ivan Satyavrata, the Pentecostal tradition in India has its roots in an 1860 awakening in the Tirunelveli district of Tamil Nadu in South India in the ministry of an Anglican catechist named Aroolappen. Spiritual manifestations included unknown tongues and interpretations, prophecy, intense conviction of sin, conversion of unbelievers, prayer for the sick, concern for the poor, visions and people falling down under spiritual power. Satyavrata goes on to say this was followed by stirrings of revival in 1905, first in the Khasi Hills of North East India and then in the Mukti Mission led by Pandita Ramabai and Minnie Abrams in Western India. The next focus would be how Azusa St. Mission missionaries, like the AG Garrs and those from early IPHC (Fire-Baptized Holiness Church), brought the Azusa St. Revival message to Calcutta and elsewhere in 1907.
The legendary Pandita Ramabai's influence was global as she published accounts in several periodicals. Minnie Abrams's 1905 book The Baptism of the Holy Ghost and Fire published by Mukti Mission Press had no small influence as well. Miss Abrams, who had been a student at the Chicago Training School along with Mary Hoover, sent a letter to Willis Hoover and his wife. The Hoovers were Methodist missionaries in Chile who gave birth to Pentecostalism not only in Chile in 1909, but also the whole of Latin America. Hoover had inquired about emerging Pentecostalism from Thomas B. Barrett in Norway, the same apostolic European Pentecostal figure who would manage preaching stations for Bishop JH King throughout Europe in 1912. Hoover's Methodist Pentecostal Church has been affiliated with the International Pentecostal Holiness Church since 1967 and finally merged early in 2018.
IPHC founder Bishop JH King made his way to the Mukti Mission in 1911 where he saw firsthand the famous orphanage. Although the exact dates are not known, this was approximately the same time that the Fire Baptized Holiness Church merged with the Pentecostal Holiness Church to produce today's IPHC.
18-19th Century Pentecostal Phenomena in Finland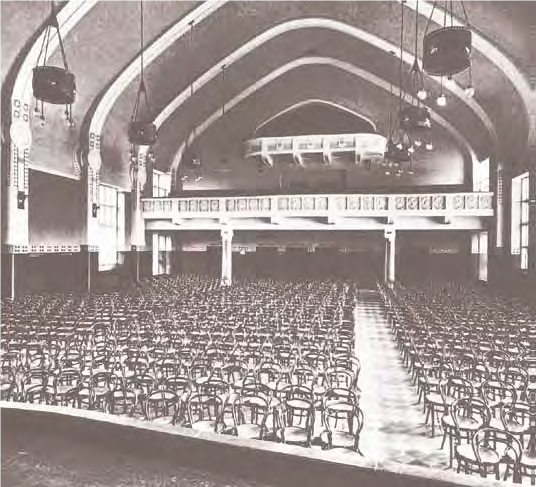 During his 1910-1912 tour around the world, Bishop JH King cemented a relationship with T.B. Barratt of Norway who late in 1906 introduced the Pentecostal message from the Azusa St. Revival to Europe. King would not only correspond with Barratt but twice visit him in Christiania (Oslo). To get a flavor of King's other stops, consider his preaching in Helsinki, Finland. Here King would link up with a Lutheran Revival Movement and preach to a group called the Narvaitic Lestadians that had an outbreak of speaking in tongues, prophecy, and healing 50 years prior to the Azusa St. Revival in Los Angeles, California. Even prior to this in Finland was the Savonjävi outpouring with tongues-speech and the like in 1796. King's meetings were moved to the largest auditorium in Helsinki and with Gerhard Smith he consecrated the first of many Pentecostal missionaries from Finland.
Azusa St. Centennial 2006
Other countries could be added to this list, but even when one limits the search to the USA there are many records that have been forgotten in popular narratives. See my article titled "A Portrait of How the Azusa Doctrine of Spirit Baptism Shaped American Pentecostalism", Enrichment Journal 11:2 (Spring 2006), 78-90. The article is available in a downloadable PDF at https://enrichmentjournal.ag.org/Issues/2006/Spring-2006
In terms of the official Azusa St. Centennial that convened in Los Angeles in 1906, Dr. Mel Robeck and I were co-organizers of the theological stream. These scholarly papers were published under the title The Azusa St. Revival and Its Legacy. The book is still available at https://www.amazon.com/Azusa-Street-Revival-Its-Legacy/dp/1608991547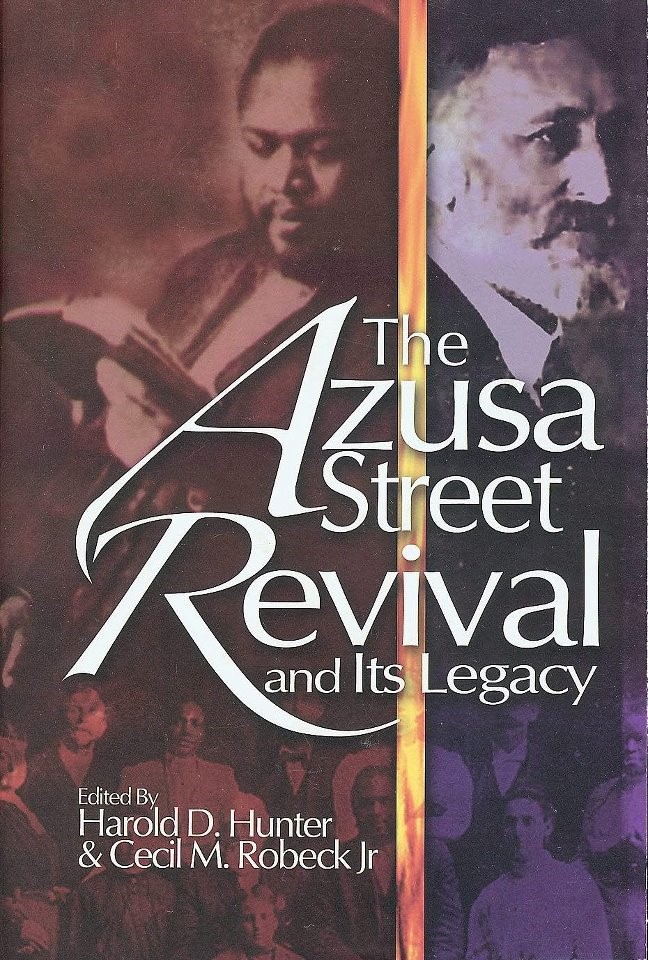 Dr. Robeck and I became friends while we were both in Pasadena, CA., working on PhDs at Fuller Theological Seminary in the 1970s. I had a motorcycle in those days (Honda 750 Super Sport) and I was quick to locate the site of the Azusa St. Mission and the Bonnie Brae House in downtown Los Angeles.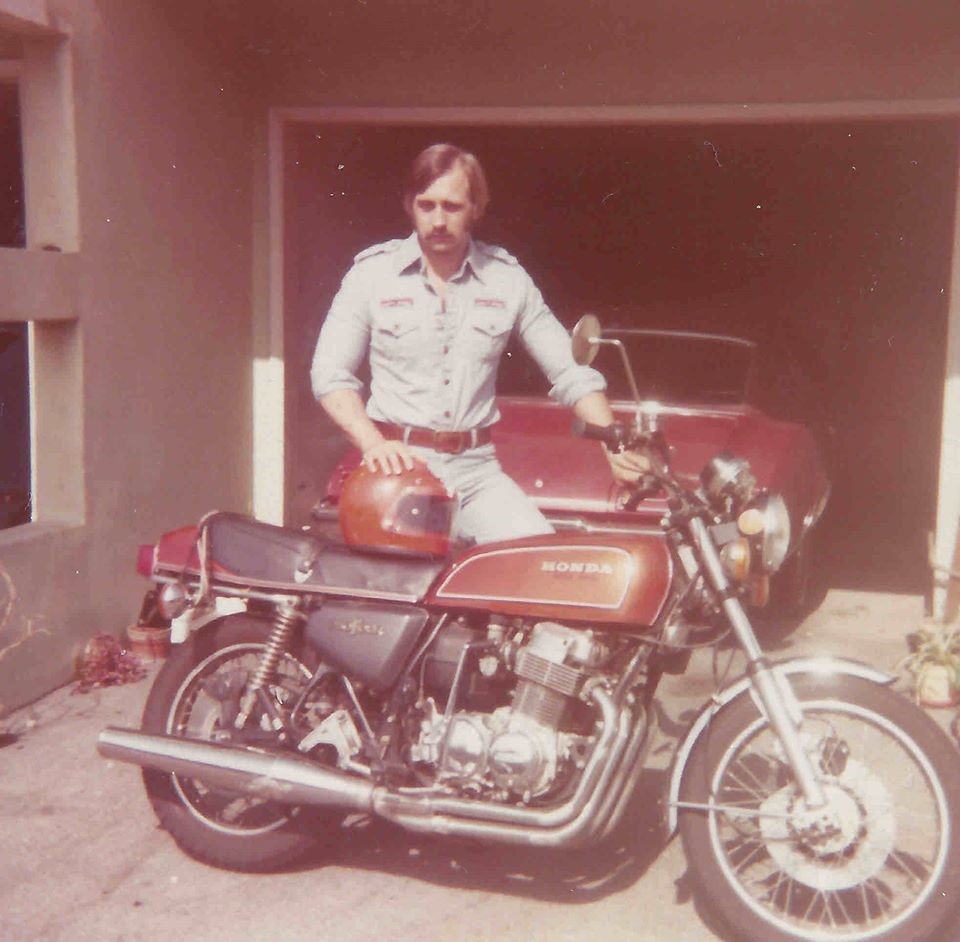 A mountain of books and articles have been published about global Pentecostalism in recent years yet the IPHC and her sister churches rightly point to the Azusa St. Revival as critical to their story. I cannot add a bibliography here because the last time I did a select bibliography it took up 50 pages single spaced. My last contribution was co-edited with Professor Neil Ormerod: The Many Faces of Global Pentecostalism.
These personal reflections might inform our journey as we travel from Easter on to Pentecost. However, please now go to an abbreviated timeline that highlights the IPHC connection to the famed Azusa St. Revival in Los Angeles.
Dr. Harold D. Hunter
Director
IPHC Archives & Research Center
==========================
IPHC Links to the Azusa St. Revival: A Timeline
January 1, 1901
Agnes Ozman, later LaBerge, was the first to speak in tongues at the opening of the 20th century with the understanding that this was the Bible evidence of Spirit baptism. This momentous event took place at Charles F. Parham's Bethel Bible College in Topeka, Kansas. Parham would pass the teaching on to W.J. Seymour, leader of the famous 1906 Azusa St. Revival in Los Angeles. Parham had met Fire-Baptized adherents and even founder B.H. Irwin before the end of the 19th century. In any event, various USA historians consider Agnes the first Classical Pentecostal even though she may not have initially thought tongues-speech the exclusive evidence of Spirit baptism.
There is reason to believe that Agnes had been exposed to Fire-Baptized enthusiasts – which is an early form of IPHC – prior to attending Parham's school in Topeka. In 1911, Agnes and her husband joined the Fire-Baptized Holiness Church in Oklahoma. Joseph Campbell writes in his Pentecostal Holiness Church that she was "pastor and evangelist". The Oklahoma Conference minutes places Agnes in Perry, Oklahoma. She was also apparently connected with Harry Lott, well known for re-organizing the FBHC in Oklahoma and opening a Rescue Home in 1908.
January-February 1906
W.J. Seymour attended Parham's school in Houston, Texas. Due to Jim Crow laws, Seymour cannot sit inside the classroom but must listen from the hallway. Seymour met Parham in December, 1905 then started school in January and attended for about six weeks
February 1906
Seymour preached in Holiness Church in Los Angeles
March 1906
Prayer meetings commence in Asberry home on Bonnie Brae Street led by Seymour
April 1906
First service held at Azusa St. in former African Methodist Episcopal Church on April 14 led by W.J. Seymour. The congregation was known as the Apostolic Faith Mission but the revival that continued here until 1909 would become popularly known simply as the Azusa St. Revival.
1906
Daniel Awrey attended the first national Fire-Baptized Holiness Association conference which met in Anderson, South Carolina in 1898. He was subsequently appointed FBHA Ruling Elder for Tennessee. Awrey had spoken in tongues in 1890 in Ohio, circled the globe in 1909 and participated in a Pentecostal world conference in Europe.
Awrey first participated in the Azusa St. Revival in 1906 and became known in Los Angeles as an extraordinary Bible teacher. Awrey returned to the states to take charge of the Emmanuel Bible School in Beulah, Oklahoma which produced many members for the Pentecostal Holiness Church named in Joseph Campbell's Pentecostal Holiness Church (p. 509). In 1910/11, Awrey was in India and China with Frank Bartleman, the famed chronicler of the Azusa St. Revival. Tragically, Awrey died in Liberia from malaria in 1913.
September 1906
J.H. King, General Overseer of the Fire-Baptized Holiness Church, learned about the Azusa St. Revival while in Canada from a friend, Rev. A.H. Argue who would come to make a substantial contribution to the Assemblies of God. Argue told him about the revival and gave him a copy of Seymour's The Apostolic Faith. King put it aside for later reading.
November 1906
G.B. Cashwell was baptized in the Spirit at the Azusa St. Revival. Cashwell was a minister of the [Pentecostal] Holiness Church of North Carolina
B.H. Irwin, founder of the Fire-Baptized Holiness Church who was removed in 1900 for immoral conduct, writes on November 24 to The Apostolic Faith 1:4 and about the same time to T.B. Barratt that he and his wife are speaking in tongues. He was in Salem, Oregon at the time.
November or December
An unidentified female at Almont Bible and Missionary Institute spoke in tongues. N.J. Holmes did not know how to interpret the event at the time.
December 11, 1906
Glenn Cook brough the Azusa Revival message to Lamont, Oklahoma. The members were certainly followers of distinctive FBH tenets and Lamont had hosted the 1902 Fire Baptized Holiness Church National Convention led by JH King.
December 31, 1906 – January 1907
G.B. Cashwell's meeting continued for about a month in a rented tobacco warehouse in Dunn, North Carolina. This revival ultimately transformed the Pentecostal Holiness Church and Fire-Baptized Holiness Church into Pentecostal bodies and accounts for Free-Will Baptist Conferences, like Cape Fear, adopting Pentecostal tenets and eventually organizing the Pentecostal Free Will Baptists headquartered in Dunn, North Carolina. This is where PHC minister T.J. McIntosh, the first Pentecostal missionary to China, received his call to China. Also on hand was J.M. Pike, editor of the influential Way of Faith periodical who gave much publicity to the Azusa St. Revival and its spread across North America.
February 13, 1907
Live Coals, edited by J.H. King, came out against the doctrine of initial evidence. King carried a refutation of the teaching by J. Hudson Ballard, but also included a report from S.D. Page about people receiving their Pentecost.
February 15, 1907
J.H. King spoke in tongues in Toccoa, Georgia. This was during GB Cashwell's  revival at King's Toccoa church.
February or March 1907
The Apostolic Evangel appears as successor to Live Coals and shows unmistakable evidence of the Azusa Revival well beyond its new name.
March
There was a Pentecostal Revival at West Union, South Carolina. Several students from the Altamont Bible and Mission Institute were baptized in the Holy Spirit in this revival.
April
N.J. Holmes was baptized in the Spirit in a prayer service.
Uncertain date
A Pentecostal Revival in Danville, Virginia.
April 5-18
A Pentecostal Revival at Anderson, South Carolina.
April 17-18, 1907
G.B. Cashwell Revival in Birmingham, Alabama, in the famous congregation that  became part of the Pentecostal Holiness Church in 1915.
April 19
A Pentecostal revival starts in Memphis, Tennessee.
April 20-30
A Pentecostal revival in Iva, South Carolina.
April 25 – May
A Pentecostal revival in Greenville, South Carolina.
May 10-30, 1907
Another Pentecostal revival is held in a tent erected close to a Holiness church in Lamont, Oklahoma. Glenn Cook was again the primary speaker, but this time he was joined by J.H. King, General Overseer of the Fire-Baptized Holiness Church, and GB Cashwell.
May 15, 1907
A.B. Crumpler, founder of Pentecostal Holiness Church, rejects initial evidence Spirit baptism and publishes his attacks in his Holiness Advocate.
June 1907
G.F. Taylor preached the Pentecostal message at the Altamont Bible and Missionary Institute. At this point N.J. Holmes' entire school accepted the Pentecostal message. A female from the church in Birmingham, Alabama church had begun to speak in tongues. Some speculate that it could have been Anna Dean Cole, the legendary Pentecostal Holiness Church missionary to Hong Kong. Holmes would later form the Southern Pentecostal Association after the Azusa message was rejected by McClurkan's Pentecostal Mission in Nashville.
June 13, 1907
A camp meeting in Alliance, Ohio was led by Quaker Levi Lupton. J.H. King and G.F. Taylor attended this meeting and King was placed on The Apostolic Faith Association board.
October 1, 1907
This was the first issue of Bridegroom's Messenger, edited by G.B. Cashwell.
January 1908
G.B. Cashwell traveled to Cleveland, Tennessee. A.J. Tomlinson, General Overseer of Church of God (Cleveland, TN), spoke in tongues and the Church of God is swept into the Pentecostal Movement.
April 1908
The Fire-Baptized Holiness Church officially adopted Pentecostal position while meeting in Anderson, South Carolina.
November 26, 1908
The climactic battle occurred at the 1908 Pentecostal Holiness Church convention which met in Dunn, North Carolina on November 26, 1908 in the Holiness Tabernacle. Crumpler who had been unanimously re-elected there, finally brought the matter to a head by walking out of the convention. Only a small portion of the church supported him. Soon he returned to the Methodist Church where his ministerial credentials were restored in 1913 and he served many years as a supply pastor.
The convention ended with A.H. Butler as the president and the church totally in the hands of the Pentecostal preacher. Cashwell was named Chairman of Committees to examine applications for the ministry and to revise the Discipline. Cashwell's Bridegroom's Messenger was adopted as the official organ of this church until further arrangements. A Pentecostal view of Spirit baptism was incorporated into the Articles of Faith in 1908.
1909
The Pentecostal Holiness Church convention which met in 1901 in Magnolia, North Carolina, decided to change the name of the church. The problem was that previously many of the members wishing to save social embarrassment said simply, "I am a member of the Pentecostal church," rather than including the word holiness. The official deletion of the word Pentecostal—opposed by Crumpler—was to insure that people were more straightforward about their commitment to holiness. In 1909 the word Pentecostal was restored after embracing Pentecostalism
Dates unknown
K.E.M. Spooner attended the Azusa St. Revival and became one of the Pentecostal Holiness Church's most effective missionaries in Africa.
Dr. A.G. Canada, the first superintendent for the PHC of the Western North Carolina Conference attended the Azusa St. Revival and came out against the initial evidence doctrine. Dr. Canada becomes a well-known radio preacher in Oakland, California
S.D. Page and F.M. Britton visit the Azusa St. Mission.
May 2001
Dr. Vinson Synan and Dr. Harold D. Hunter plant ceremonial tree at site of original Azusa St. Mission during the 2001 Pentecostal World Conference in Los Angeles, California.
April 25-29, 2006
This date will be the official centennial celebration of the Azusa St. Revival in Los Angeles. Bishop James D. Leggett served on the planning committee led by Dr. Billy Wilson. Dr. Harold D. Hunter and Professor Cecil M. Robeck, Jr., of Fuller Theological Seminary, were co-chairs of the Theology Track.
The complete IPHC Archives & Research Center Timeline is available at https://iphc.org/gso/archives/timeline/