The IPHC 29th General Conference was held a month ago in Jacksonville, Florida. The theme was "Arise Together," and one aspect of the sense of "arising" was the scene at the Last Supper where "Jesus rose from supper" to wash the disciples' feet (John 13:4). In anticipation of the General Conference, my office asked IPHC artist Jonathan Shirey to prepare a painting that captured the essence of the foot washing scene recorded in the Gospel of John. Furthermore, to vividly illustrate that scene, I asked two IPHC women, Khumo Dibetsoe from South Africa and Femke Helland from the Netherlands, to wash one another's feet as an act of worship and service during the opening communion service.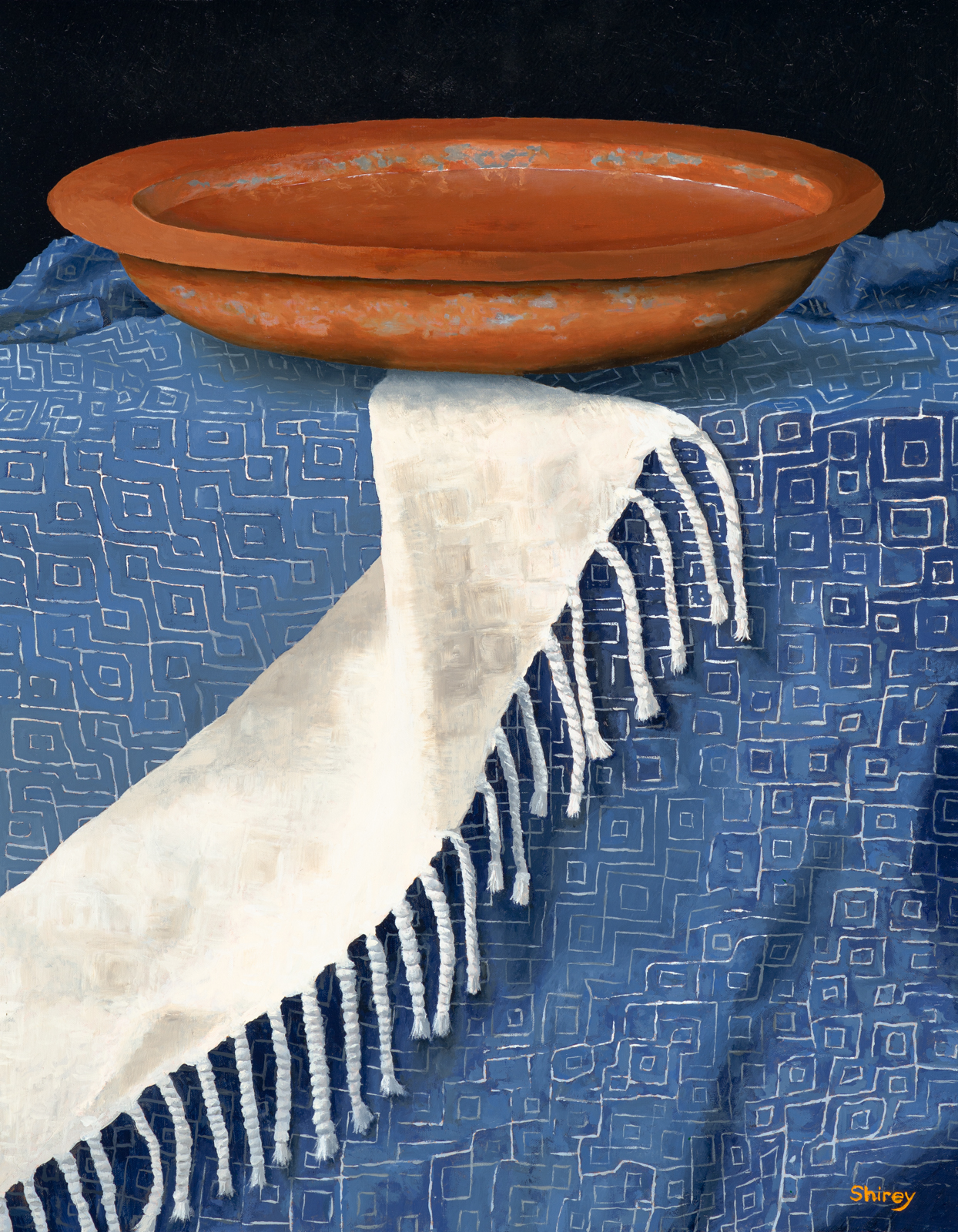 One of the interesting aspects of the Gospel record of the foot washing is its relationship to a meal. That was certainly true of the General Conference. There were numerous meals as groups, families, and fellow delegates enjoyed various dishes. No doubt, a highlight of any General Conference are the meals where we laugh, share stories, meet new people, and discuss the matters of the church. We are usually more civil with one another over a meal! For many of us our spouse will pinch us under the table if we get too rowdy! Let the wise discern the meaning of a pinch! But most of the time, our humanity, usually at its best, is on display.
Theologically, there are many reasons to believe that Jesus was fully human, but the more I read the New Testament the more convinced I am that a primary demonstration of Jesus' humanity is that He really enjoyed eating. Just think of His thoughtfulness in two miracles of fish and bread for over 9000 people in the Galilean countryside (Mark 6:44; 8:9). I suspect that as the people left those miraculous meals that many of them came to Jesus and said, "Todah—thank You." In my imagination Jesus replied, "My pleasure." In John 6, Jesus called Himself "the bread of life" (6:48). Later in that discourse Jesus invited us to His eucharistic table, saying, "He who eats My flesh and drinks My blood abides in Me, and I in him" (6:56). In terms of our future existence in Christ, I love that after His resurrection Jesus held an impromptu fish and bread BBQ on the shore of the Sea of Galilee. We know that in the eschaton one of the highlights will be the marriage supper of the Lamb.
I also find great comfort in the Gospel descriptions of Jesus eating with sinners. Mark 2:16 indicates that early in His three-year ministry Jesus made it a practice to eat with tax collectors and sinners, incurring the disdain of the Pharisees. In Luke 15:2 the Pharisees complained that Jesus received sinners and ate with them. Think about it: It's one thing to be in a restaurant with known sinners around you, but to invite them to sit at your table? Do holiness people actually do that? Luke 19 tells of Jesus inviting Himself into the home of a tax collector named Zacchaeus. While a meal is not specifically mentioned, Zacchaeus likely performed the customary acts of hospitality for a guest, such as washing their feet. That was something a Pharisee in Luke 7 refused to do when he invited Jesus to a meal. The Pharisee intentionally insulted Jesus by not providing water for cleaning Jesus' feet, by not greeting him with the normal custom of a kiss and did not anoint Jesus' head with refreshing oil. Instead, a sinful woman, usually considered a prostitute, entered the house, and washed and wiped Jesus' feet with her hair.
The Synoptic Gospels and St. Paul give us accounts of what Jesus said, and how Jesus reinterpreted the Passover, during this third such meal He had with His disciples. Those are the words of institution that still ring in our ears. But there was something different about this Passover meal. Consistent with His ministry, Jesus again ate with sinners, one named Judas, of whom the Devil had already taken possession, and another named Peter, who in his pride and self-sufficiency assumed a strength he did not possess, and nine others who would flee in panic later that night. Even knowing their frailty Jesus broke bread and drank the cup with them. Knowing they would betray, deny, and flee, He poured out His soul for their sake and ours.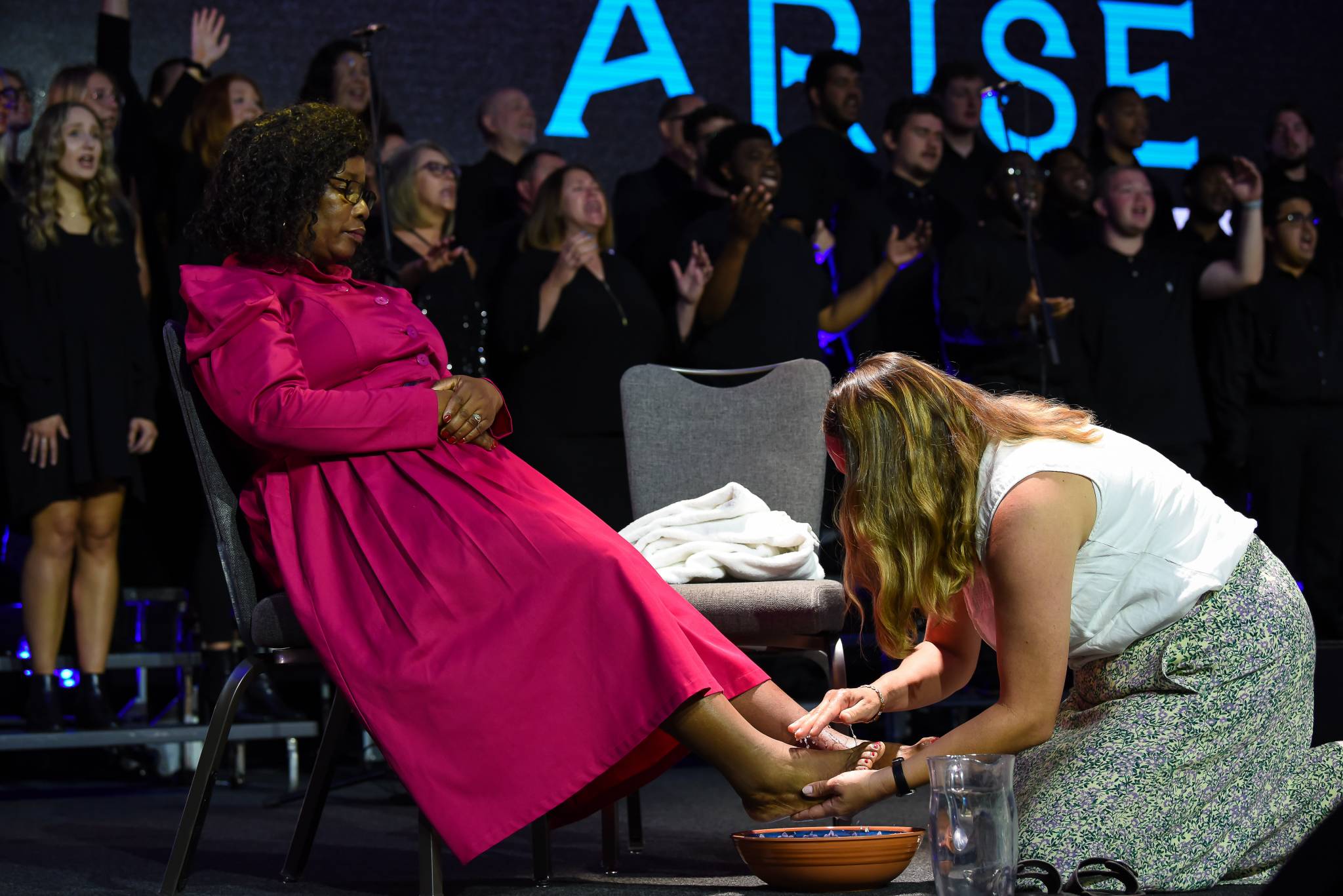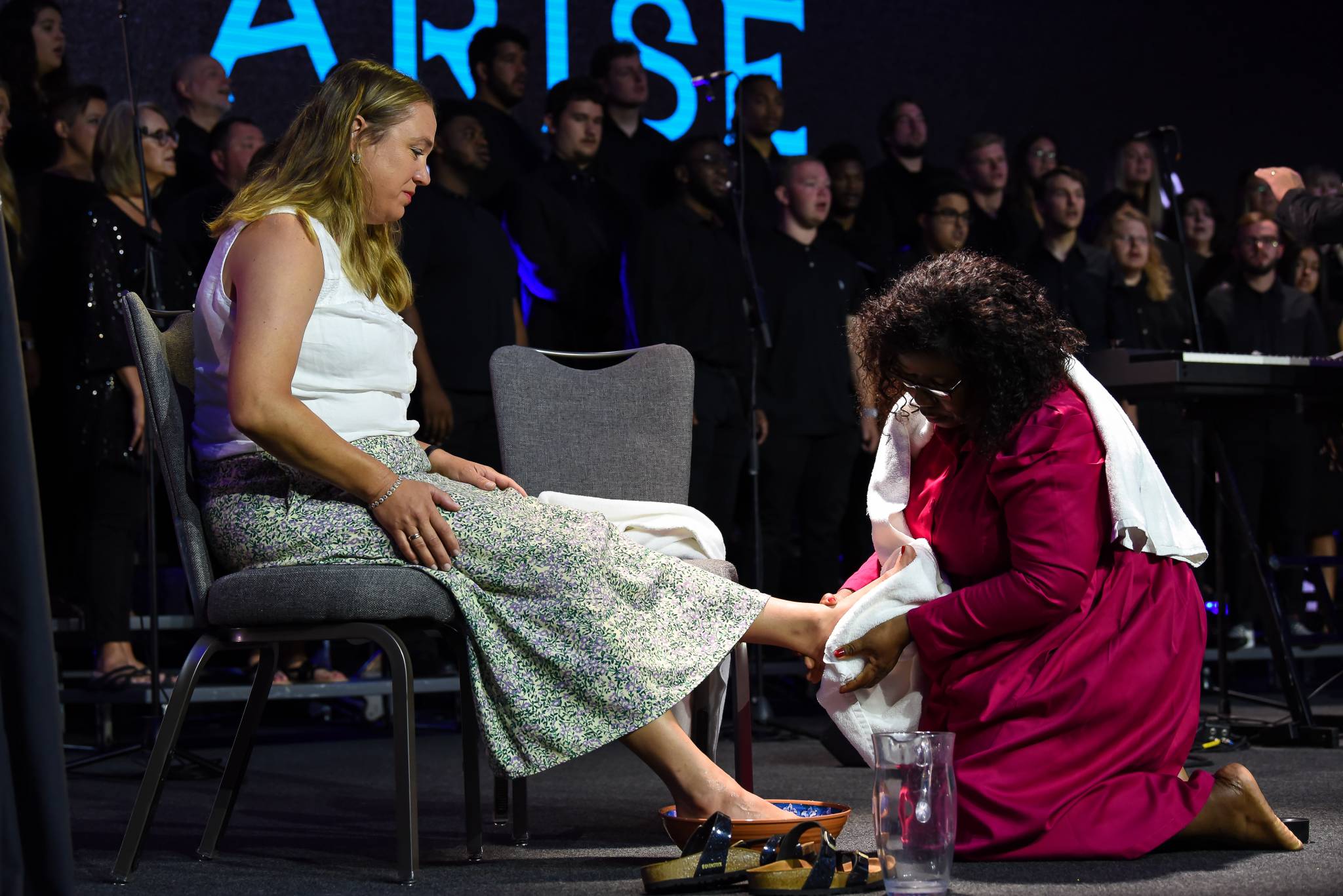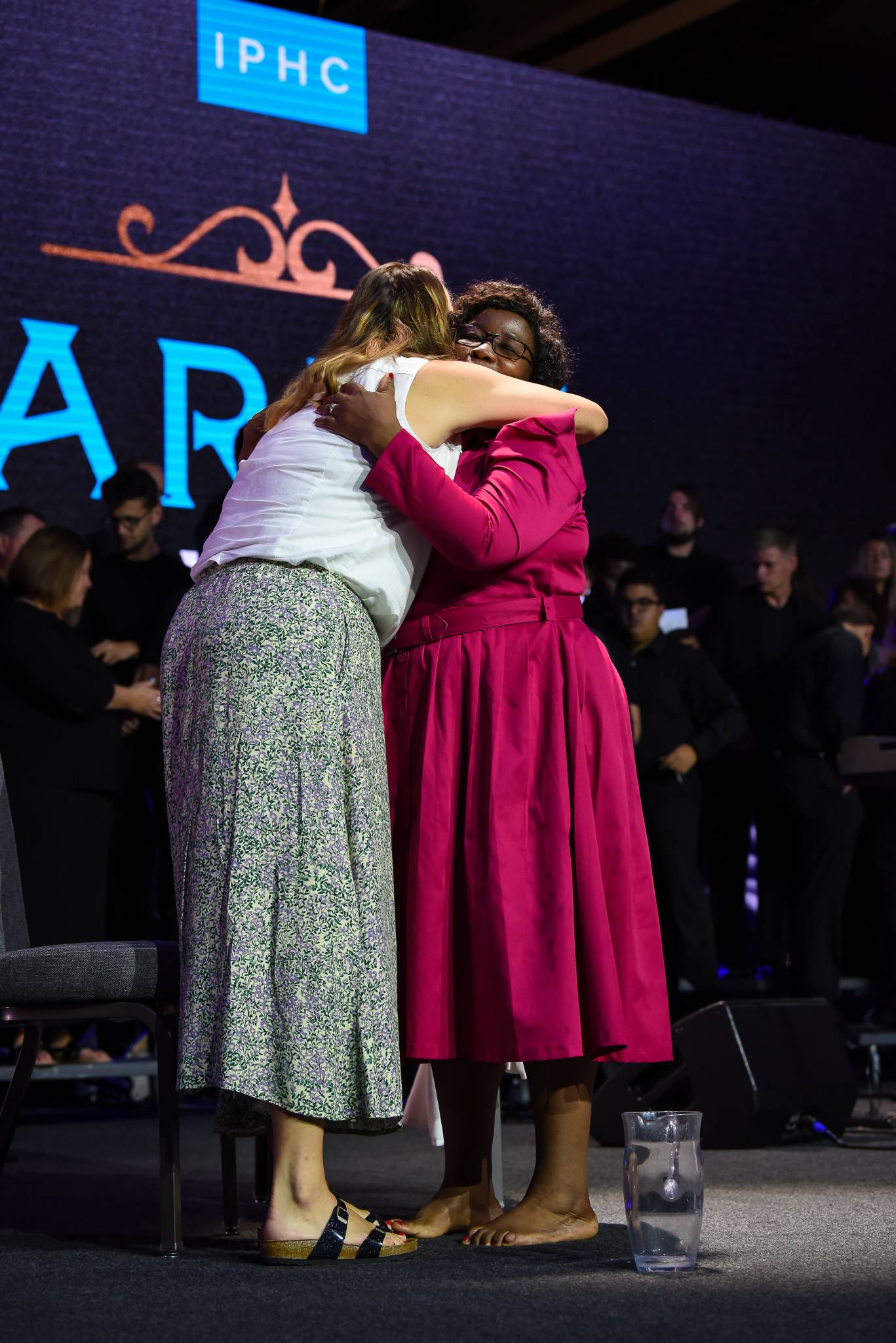 I mention these meal episodes because the text tells us that following the Passover supper, Jesus did something unexpected. The disciples understood the Passover meaning in relation to the Exodus. They knew the liturgy and the phrase, "What makes this night different from all other nights?" They knew the liturgical answers.
What they didn't know was what Jesus was going to do at the conclusion of the Passover supper. As John 13:3 tells us, Jesus rose from his reclining position on a couch, put aside His outer garments, wrapped a towel around Himself, poured water into a basin, and began to wash the feet of these people that He completely loved.
What made this night different from all other nights was that the Son of God, the Messiah of Israel, the Suffering Servant of Isaiah, the hope of the promises made to Abraham, was giving a living example of the kind of ministry His followers should give the world.
What made this night different was that:
Human power and prestige were rejected and replaced with lowliness of heart.
A new definition of service entered the Jewish and Roman world, offering a divine alternative from above to the powers below.
Human explanations and plans, even at their best, were made submissive to a divine persona nd plan that reaches beyond our understanding and touches the gates of eternity.
The miraculously divided waters of the Exodus were replaced with the miraculous waters of humble service.
All of this, and more, was not based on a new political ideology or Jesus' latest leadership book. It was based on the spiritual relationship of Jesus to His Heavenly Father. And upon that relationship hangs the spiritual truth, love, and power of our relationship to Jesus, to our Heavenly Father, and in the grace of the Holy Spirit, to one another.
So, these weeks following General Conference, let's continue to enjoy eating with one together. But let's start at the Table that Jesus has prepared. Around the globe, let's gather in our congregations and eat the symbol of His body and drink the cup of His shed blood. Let His meal be the meal that defines our meals with one another, and our meals with sinners.