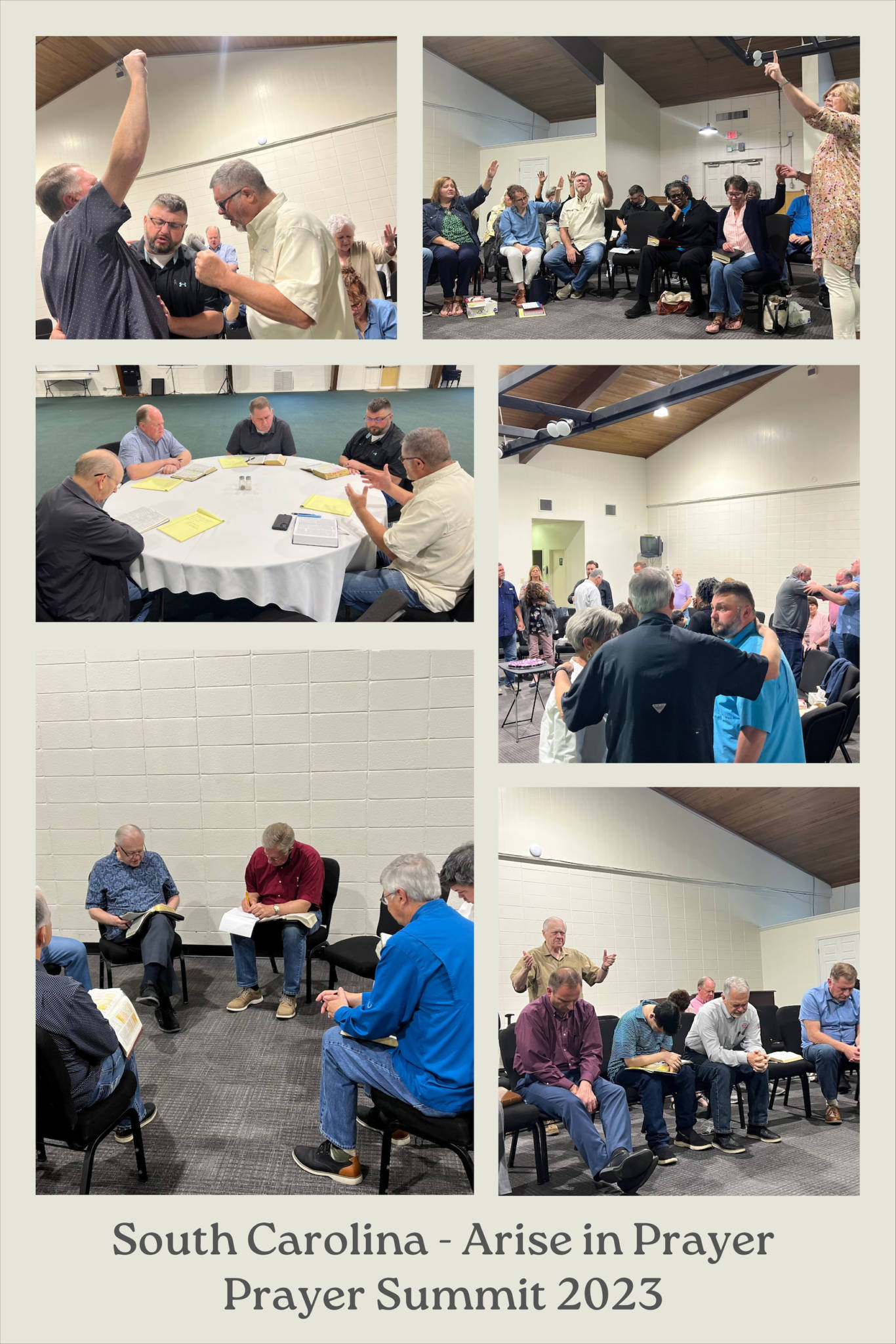 We're sure there are many reasons why we may neglect prayer. Maybe we don't see the value of prayer, especially in the midst of a busy and distracting world. Yet, there is such beauty of connecting with God through prayer; connecting with our God who does not just hear, but connecting to our God that responds! Prayer is the work! What a revelation to pray over an open Bible, too! We examined so many scriptures at this Prayer Summit, but Leviticus 6 and 9 stuck with us! May we see fresh fire and as we daily present ourselves as the sacrifice!
We thank the Lord for the group that attended, which included conference officials, pastors, and church members. The Summit was so inspiring that we desire that every leader, and every future leader, experiences it. It's hard to fully explain all that a Prayer Summit involves and accomplishes, but there was incredible unity established, and we're so thankful! We worshipped, we laughed, we cried and truly, we prayed! We prayed that we see God! We prayed that we see ourselves, as we truly are! And we prayed that we see others, as God does!
The Prayer Summit Facilitators set the tone and direction for where we would go throughout the Summit. The way they directed and presented was outstanding. There were prophetic words given, too, and Bishop Beacham even sent an encouraging word to the SCIPHC, provoking us to "hold to the faith." Another prophetic declaration we are holding on to is that the "prodigals are coming home! They are coming from the North, South, East, and West!" We called the event a Prayer Summit, but we could have called it an "Oasis," it brought such spiritual refreshing.
What's more, we were able to make our Prayer Summit free for all participant to attend! All meals, along with drinks and snacks during the breaks, were provided to the attendees, free of charge. We see it as a great investment and are expecting big results from this Prayer Summit, as it was the first step in starting a two-year journey of transforming our churches into houses of prayer. Right off the bat, we have at least ten churches signed up for this prayer journey. Furthermore, we are truly pleased with how the Prayer Summit came together, and again, for the way the Summit Facilitators kept us all on point and on mission! What a great three days! Some have even said it's arguably the best conference event that we have ever had! We are grateful to ARISE IN PRAYER for making our first Prayer Summit a success!
Included are a few comments and testimonies from some of the attendees:
"I was truly blessed, needed it!"
"My favorite event I've ever attended in this conference!"
"It was so beneficial to us! We saw results in our Sunday service!"
"I thought that I knew how to pray. The Prayer Summit rocked me! I am forever changed!"
"This Prayer Summit surpassed my expectations, and it will make a significant impact on my church and my community."
"I must admit that I wasn't sure about a three-day prayer summit. It was so different, but I'm so glad about the openness and honesty."
"Talk about impacting! We believe that God hears, and God responds! We were blessed and challenged!"
Tom Polk, South Carolina Conference ARISE IN PRAYER Director