KIDS!!
Just the mention of the word "kids" can conjure up feelings of joy, dread, excitement, exhaustion, hope, or sheer fear! If you're a parent, grandparent, teacher, or children's church volunteer you know what I'm talking about. Despite our feelings on any given day, there's an underlying truth that is essential to remember…these kids are of great value and importance.
While we're changing diapers, we're also changing the future. While we're feeding a body, we're also feeding a soul. While we're teaching to sing a song, we're also teaching to live a life. While we're sharing a story, we're also sharing ourselves. And while we're loving a little one, we're also loving Jesus. He said so Himself, "Whenever you did it for any of My people, no matter how unimportant they seemed, you did it for Me." (Matt. 25:40 CEV)
It's always safe, not to mention wise, to take our cues from Jesus. He made sure His disciples knew that He did not want kids kept away from Him, but brought to Him. Not because He just happened to be in a really good mood that day or saw an especially endearing child, but because He knew their extreme value and intrinsic importance. In fact, the advancement of His Kingdom would depend on them! So He was clear to tell the kids to "Come" because He knew the plans He had for them.
God has great plans for kids, "to give them hope and a good future" (Jer. 29:11). And He has chosen to use us in the process. What a privilege to be trusted and loved enough by God that He would place the future in our hands! No matter what our role, let's be intentional in our love for, communication with, and training of the future. After all, they're KIDS!!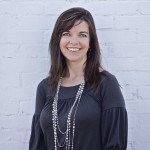 Dr. Ellen (Eby) Moore serves as the Consultant for IPHC CHildren's Ministries, as well as the Children's Pastor at The Ark Church, in Conroe, Texas.  An Oklahoma native with a rich IPHC heritage, Ellen earned her doctorate in Educational Leadership from Oral Roberts University after receiving her undergraduate and masters degrees in Education from Central State University (now the University of Central Oklahoma).  After years in public and private education she now enjoys serving kids, parents, and volunteers in her local church by creating environments where kids are connected to Jesus and encouraged and equipped to follow and serve Jesus for the rest of their lives.  Ellen is convinced that God has incredible plans for every child's life right now, not just for when they grow up, and they are changing the world.  Ellen has been happily married to her childhood sweetheart, Phillip, for over 25 years, and they're about to enjoy the "empty nest" as both of their children, Joshua and Meagan, will soon be in college.  When she has free time, you'll usually find her in the kitchen.