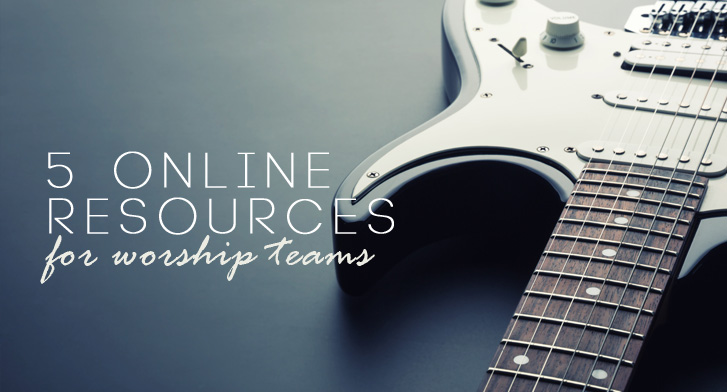 There are TONS of resources online for worship teams but since we know how busy you are, we've cut the research time in half and put together a list! Here are five awesome website for worship teams:
This is a great website for tips and tutorials. From books to free software ,to thought provoking articles, you can find a ton of information on VP. The author has also written a great e-book which is free if you signup for his monthly newsletter. Definitely worth it!
Free chord charts, video tutorials, and a really informative blog database for musicians. This site is super easy to navigate and is chock full of freebies.
This site is an interactive community for worship leaders. One of the best features is the Setlist page, where worship set lists can be uploaded to the site for hassle free planning.
This site offers a huge datebase for songs. If you're looking for new worship songs, this is the place to go.
WC offers thousands of articles written by fellow worship leaders who have faced the same problems that you are facing. Interviews with up and coming artists are also offered, as well as reviews on new cd's.
HEY WORSHIP TEAMS!
If you have an online source or book that you use in your worship team, let us know! Email dmdinfo@iphc.org