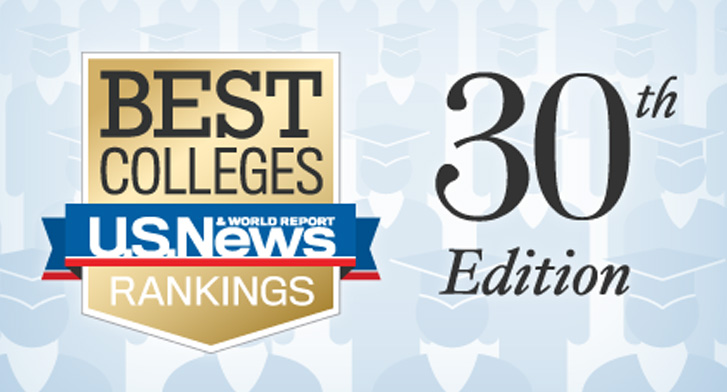 Southwestern Christian University is among the top regional colleges in the Western quarter of the United States, according to a new ranking.
U.S. News and World Report, which releases annual school and college rankings, listed SCU as the 23rd best regional college in the West. The magazine divides the country into four regions – North, South, Midwest and West and again divides the universities by size and scope. The West region includes Oklahoma, Alaska, Arizona, California, Colorado, Hawaii, Idaho, New Mexico, Montana, Nevada, Oregon, Texas, Utah, Washington and Wyoming.
Regional colleges, in contrast to national universities, offer a broad scope of undergraduate degrees and some master's degree programs but few, if any, doctoral programs. Regional colleges focus on undergraduate education but grant fewer than 50 percent of their degrees in liberal arts disciplines; this category also includes schools that have small bachelor's degree programs but primarily grant two-year associate degrees.
The Washington D.C.-based publisher uses 16 measures to develop the rankings. The rankings are based on up to 16 measures of academic excellence, such as graduation and retention rates, faculty resources, student selectivity and financial resources.
"The national ranking U.S. News and World Report validates the university's continued mission to transforming the lives of its students. The message we stress to our students is the importance of education, to strive for excellence, soar high beyond their boundaries, and become leaders of tomorrow who will make a positive difference."
Accredited by the Oklahoma State Regents for Higher Education and the Higher Learning Commission of the North Central Association of Colleges and Schools, Southwestern Christian University is a private Christian liberal-arts university located in Bethany, Oklahoma. Since its founding in 1946, Southwestern's primary mission has been to provide students with a Christ-centered education, equipping them for a life of learning, leadership and service.
Four other Oklahoma colleges made the West Region top 25 list, including Oklahoma Baptist University, Oklahoma Wesleyan College, Oklahoma State University Institute of Technology-Okmulgee and St. Gregory's University.