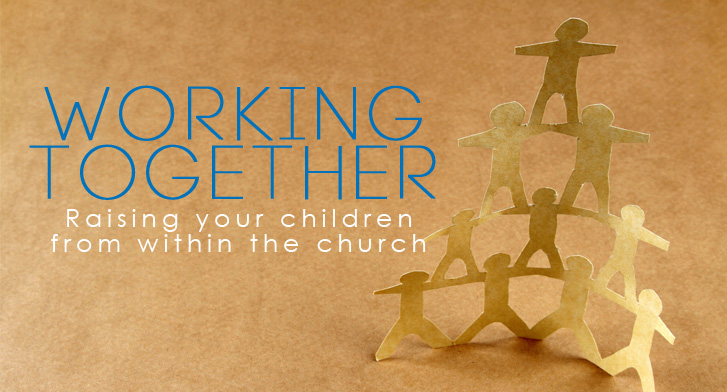 We've all heard that "it takes a village to raise a child" and "children are our future," but is there any truth to those statements? I would say, "Absolutely!" As parents, we're responsible for our children's academic, emotional, social, and spiritual growth and development, according to Deuteronomy 6. So we begin that process at birth…teaching them to communicate, walk, love, eat, pray, and much more. (My father-in-law says that we spend the first year or two of our kids' lives teaching them to walk and talk, and the rest of the time telling them to sit down and be quiet!) But it's our job, and it's a big one. Thankfully, the Lord never asks us to do something that He doesn't also equip us to do, and He doesn't ask us to do it alone. He gives us His wisdom and His body. We do well when we take advantage of both.
Raising kids to love God and love people (the two greatest commandments) is certainly not child's play. We all benefit from the help of immediate and extended family, friends, and hopefully, our churches. While parents can never ask the church to take over the responsibility of overseeing our children's spiritual growth and development, we sure can ask for help. That's what's happening when we bring our kids to church, whether they sit with us in "big church" or go to a class with other kids.
"Big Church" and "Kids Church" are led by fellow believers who have offered their time, energy, and knowledge of being a follower of Jesus. They have offered themselves to partner with parents in doing what God has asked us to do, and by bringing our kids we are taking advantage of their offer…their partnership. What a beautiful idea God had!
So, if you're a parent, the next time you take your kids to church, tell someone "Thank you" for caring enough to partner with you as you do your job. And if you're one of those faithful leaders who are loving and teaching those kids, know that you are a treasured member of the "village" making a valuable investment into the future!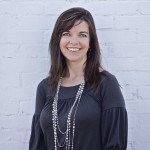 Dr. Ellen (Eby) Moore serves as the Consultant for IPHC CHildren's Ministries, as well as the Children's Pastor at The Ark Church, in Conroe, Texas.  An Oklahoma native with a rich IPHC heritage, Ellen earned her doctorate in Educational Leadership from Oral Roberts University after receiving her undergraduate and masters degrees in Education from Central State University (now the University of Central Oklahoma).  After years in public and private education she now enjoys serving kids, parents, and volunteers in her local church by creating environments where kids are connected to Jesus and encouraged and equipped to follow and serve Jesus for the rest of their lives.  Ellen is convinced that God has incredible plans for every child's life right now, not just for when they grow up, and they are changing the world.  Ellen has been happily married to her childhood sweetheart, Phillip, for over 25 years, and they're about to enjoy the "empty nest" as both of their children, Joshua and Meagan, will soon be in college.  When she has free time, you'll usually find her in the kitchen.