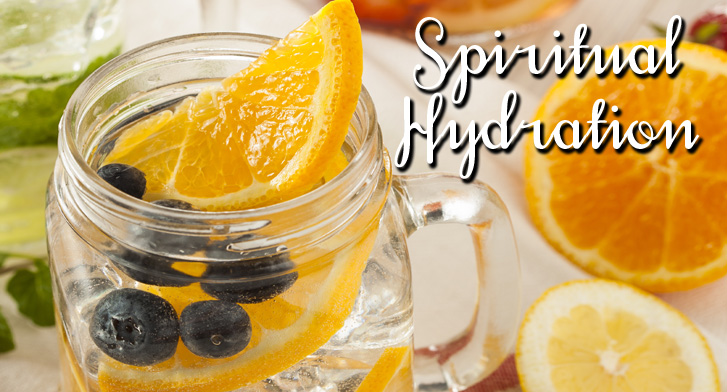 When we think about it, thirst has done a pretty good job of enabling us to survive as a species. Though many believe thirst is an indicator of dehydration, this is a belief that has not been substantiated by any research. Thirst actually begins when the concentration of blood, an accurate indicator of our state of hydration, has risen by around 2%. Experts generally define dehydration as beginning when that concentration has risen by at least 5%. So, again, if you are thirsty, drink …
Revelation 21:6 … "I will give unto him that is a thirst of the fountain of the water of life freely."
The first person we may think of when we read a scripture about drinking from the water of life is the woman at the well. However, let's consider the woman who crashed the party at Simon's house … after all, there's usually a lot of "drinking" going on at a party!  In the middle of the meal, a woman of the streets burst in who was definitely not on the guest list. She must have heard about Jesus or witnessed one of His miracles, because after she burst in, she immediately fell at Jesus' feet in tears.  The implication of the text is clear in Luke 7 … she had become convicted of her sins and was thirsty for spiritual hydration by the water of life. Then, all of a sudden there's "a whole lotta 'rebuking' going on"! Simon rebukes the woman, ready to throw her back into the streets, and Jesus rebukes Simon, forgiving the woman's sins, and quenching her thirst.
Jesus' response suggests the possibility of a prior encounter with the woman. Perhaps it had been earlier in the day. Perhaps the woman had heard Jesus speak about the possibility of renewal (spiritual hydration), about the opportunity awarded by God to leave a shameful life and to claim a new one, about the opportunity for repentance and a changed (spiritual health) life. In His response to Simon, Jesus seems to suggest that the woman's dramatic gesture at the meal was one of thanksgiving to Jesus for the wholeness, the newness she had found in Him. Indeed, Jesus enabled her to survive with hope and a future by giving her a drink of the "Water of Life" … and that's Spiritual Hydration 21:6!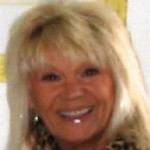 Dr. Brenda Grasty is the Assistant General Women's Ministries Director for the IPHC. and the Director of Women's Ministries for the Cornerstone Conference. Dr. Grasty studied Theology at the Christian Leadership Seminary.