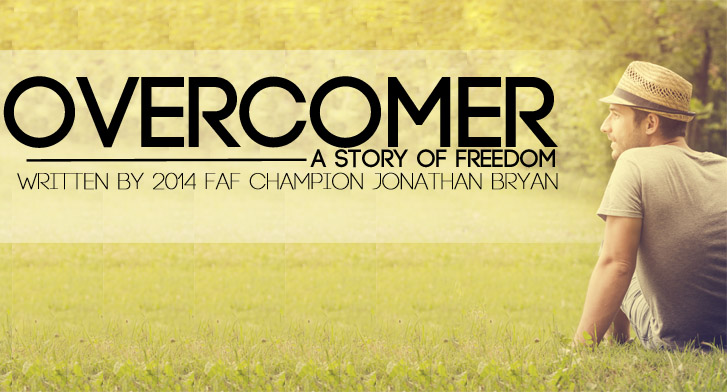 Jonathan is a National winner of the IPHC Fine Arts Festival competition in 8.1 Creative Writing Non Fiction, Omega. This is his winning piece.
To read all of the Creative Writing winning pieces, click here
Immediately I knew that something was wrong. I could hear the sniffles and I could only imagine the tears. It was a normal, winter Saturday at Emmanuel College. It was a day of battling between doing homework, and hanging out with friends. Through the broken words, I heard the news that my girlfriend's uncle had passed away. How had this happened? He was healthy and was just starting to do things differently in his life. That day was supposed to be just a normal Saturday but things had changed.
His name was Ricky Bradley. He fought through tough times in life. Ricky was taught about the Lord from a young age. He was raised by a Christian mother and stepfather. As he got older, Ricky got curious about the world and began to do drugs as a teenager. These drugs began to drag him down a dangerous and dark road. As he got older, the necessity for drugs began to cause him to do things he would not normally do. He stole from people close to him and lied to get what he needed. These actions caused Ricky to be in and out of jail for the majority of his adult life. In between being in and out of jail, he tried to get serious about the Lord but kept falling back into sin. He had no way of overcoming his addictions and the guilt of his sins. He was lost, broken, and bound in chains. Something had to change.
Ricky had been put back in jail in his forties, and his hope seemed to be slipping. He tried to do the right things but he could not stay on his feet long before falling again. One day, a man in jail with Ricky gave him a Bible. As Ricky began to read the Bible, he began to draw closer to the Lord. His family came and visited him and encouraged him to put God first in his life. As Ricky's jail sentence came closer to an end, he decided it was time to make a few changes.
Ricky had an announcement to make. He was released from jail on March 1, 2013. He invited his family and his mother's pastor to his mother's house to share something. I was invited to hear whatever this special announcement might be. Ricky went into the yard to talk to the pastor one on one. When they came inside, everyone and everything got quiet as Ricky cleared his throat. He began to apologize for his actions and told everyone he wanted to start over a new man. He had said the Sinner's Prayer while standing in the yard with the pastor, and told us how much he meant what he said to the Lord that night. He wanted to start his relationship with God over, but also with his family. Things began to change.
Ricky was baptized shortly after that night. He began to attend church every time the doors were open. He built his own woodshop and was a carpenter for a living. He began to serve the people in his church and the community around him. He painted fences, chopped firewood, and lent a helping hand in any project the church took on. When Ricky passed away, he was riding with a friend to help deliver firewood to a woman connected to his church. Ricky went from stealing to get what he wanted to giving away his time to serve others. Things had really changed.
I only knew Ricky for a short amount of time, but he changed my life forever. The last time I saw him was December 23, 2013 at a family celebration. It was two days before Christmas and you could feel the excitement in the air. As soon as you opened the door to the house, the smell of food was intoxicating. After all the hugs and hellos, it was time to share a Christmas meal together. This was not just any Christmas meal though. This was Ricky's first Christmas meal with his family in many years. When everyone finished their meal, it was time for everyone's favorite part of the night. It was time for gifts! After everyone had opened all their gifts, there was one more gift to give out. Ricky's mother went to the next room and grabbed the most priceless gift I've ever received. Ricky had made me a beautiful, wooden cross. It stands two feet tall and one and a half feet wide. This was the last carpentry work that Ricky ever did.
When I look at that cross today, I think of two things. I think of Jesus' wonderful sacrifice on the cross for the sins of the world. I also think of the fact that Ricky came to realize the truth, and because of that, his life was completely changed. Ricky was able to overcome every addiction, bondage, and lack of freedom he ever experienced. Through the cross of Christ, he became an overcomer.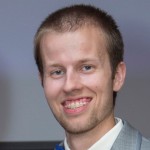 Jonathan is the son of Dr. Jimmy and Mrs. Carlene Bryan of Elberton ,Georgia. He is a Junior at Emmanuel College where he is majoring in Pastoral Ministries in the School of Christian Ministries. Jonathan is presently serving as an intern with E.L.I. (Emmanuel Leadership Initiative), is involved with Emmanuel Singers and serves as a school chaplain. Jonathan has competed many times on the national level in the National Fine Arts competition. His future plans are to be a pastor.