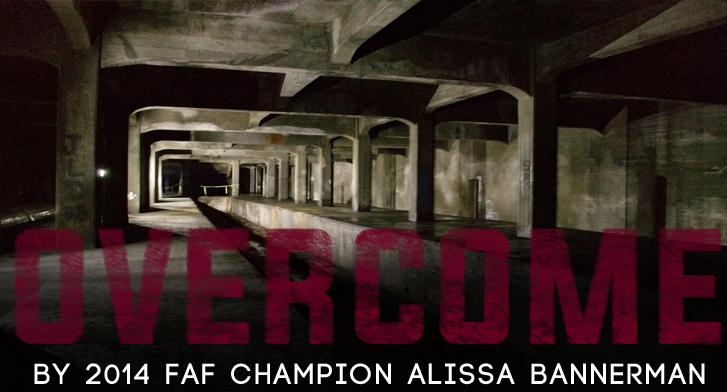 Alissa Bannerman is the 2014 winner of the IPHC National Fine Arts Festival in 8.2 Creative Writing Fiction Alpha. This is her winning piece.
To read all of the creative writing winning pieces click here
My parents told me how people used to gather to worship God and how beautiful it was.That is not the world we live in now.ln this world,the government abolished all religion with the help of the Tenebris Imitatores.or the Dark Followers.They are a group of spies and warriors who fight to keep religion in the dark.
The imitatores have been around for as long as the war has been going on;the war that has caused the genocide of almost every Christian.It has been three decades since it started.
But, there is resistance.People like my family. My name is Peter, and I have twelve brothers and sisters. My brother and my sister, Mark and Livvy, are in Oklahoma with me training until God sends us.They find comfort in this statement from an archaic book,"I have told you these things, so that in me you may have peace. In this world you will have trouble. But take heart! I have overcome the world."
*    *    *
I'm Johanna.I am a student at a boarding school in Yukon,Oklahoma. I'm seventeen. I'm on a couch, "I thought, as I woke up in a room I've never seen.
Standing up,from a gold couch, I felt a sharp pain in the back of my head from blacking out. Dizzily,l looked around noticing the plush couches,mahogany tables, and expensive paintings filling the walls.
A knock was followed by a door opening.I focused on a man with a comforting smile. Behind him was my roommate Livvy. Livvy had been my room mate at school for the last four years.
They both walked in and sat down on the couch before me.Then the man started to speak. His name was Peter. He talked for hours about a Christianity and Heaven. A story about a God who loved us so much that he sent his son to die on a cross.
He talked about a group called Tenebris lmitatores.They fight against the resistance and kill all Christians.
Then he said I was chosen by God and that I'm destined to fight in a war for God.Also,that I may be one of few who could end the war.
When he finally finished, he looked at me.I didn't know what to say. What was I supposed to say?I wasn't a warrior!I was a nerd.I couldn't run a mile without puking.But somehow I knew he was right.
"But, what does that mean for me? Now,that I'm 'cho-sen'?"I asked,confused. "We'd like to train and teach you until its time."Peter replied.
"Time for what?"
The fight that God has destined for you.We won't make you agree to anything. But,in order to do this, you'll need to overcome yourself and the world. It won't be easy, but it'll be worth the while, "he explained. Without needing to think about i, I agreed.
Over the next few weeks.I trained harder than ever. My trainer is Mark, Peter's brother. He is a foot taller than me and really built. He has beautiful hair, black as raven feathers.
"What'sup?" I asked today, in training.
"The fight is  tonight" he said.
I stopped what I was doing."What! The battle?!"I panicked.
Mark came over and put his hands on my shoulders. '"We will be going, it will be okay. We have God on our side, and with him, we can do some major damage. Remember, in John 16:33,Jesus said."I have told you these things, so that in me you may have peace. In this world you will have trouble.But take heart! I have over come the world, "he comforted me.I loved him for the effort, but it seemed useless.
After training, I went to my room and prayed about what was to come; I prayed for strength and help to overcome this enemy and this war.
After I was done, I noticed a letter stuck under my door and reached for it. It said:
If you want to save your friends, Chosen One.
Go to the subway at dusk..ALONE!
I shot off the floor and grabbed my favorite dagger. I flew out the front door.
I got there quicker than I thought I would. I hear footsteps.
Wielding my dagger, I turn. From what I could tell, he was at least a foot taller than me; I could've sworn he was smiling. I raised my chin. We started for each other. Deflecting and trying to strike each other, it was like he was in my head.
He pushed me back and my dagger went flying. Before I could react, he picked me up and threw me on the ground with my face in the pavement. I felt a sharp point in my back.
I wasn't going to give up that easily! I flipped off of my knees and swung my right leg in the air with enough force to kick him back a few feet. Be he could do anything, I started running.
Soon my legs started to go numb and my fate began to catch up with me.
He came from behind and grabbed me. I felt a blade pierce by back but no slicing the skin. He dragged me to the ground, and I felt the blade go through me and the pain overwhelmed me.
All I could see what the man shaking his hair, black as raven feathers.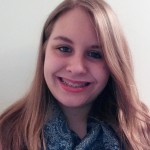 Alissa is sixteen and a junior in high school. She loves to hang out at church, read, and watch movies.. Alissa plans to attend University of Central Oklahoma when she graduates.