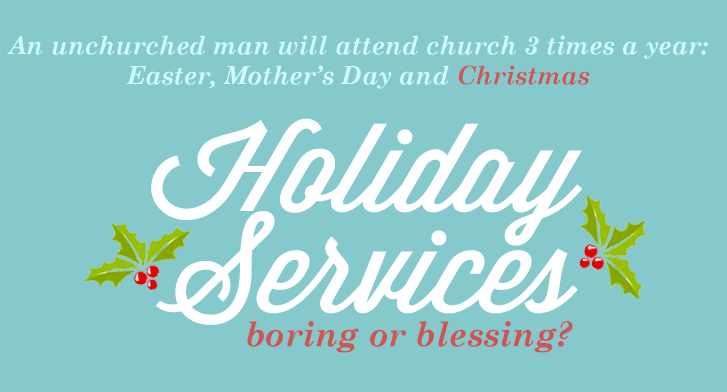 Across the United States, church attendance by men is in decline. Statistics reveal that in a good year, an unchurched man might attend a church service for one of three special occasions: Christmas, Easter or Mother's Day. With Christmas quickly approaching, pastors and churches have a responsibility to prepare for a potential harvest of unchurched men that may be in attendance this Christmas season. A great number of men will attend this holiday season, only to disappear and not be seen again for months. What is it about the holiday services that offer men very little to get excited about?
While men who are significantly invested in church might not see things this way, here are three scenarios that unchurched men think through:
On Christmas Eve, the unchurched man will sing a few carols and hymns from his childhood. He is likely to see his children dressed as little angels. Then he hears a message about the baby Jesus: sweet, loveable and lying in a manger.
Conclusion: church is for kids
On Easter, the unchurched man once again sees children – waving palm branches. He encounters a different Christ: nailed to a cross, a helpless victim; or he meets a resurrected Christ who pops up out of nowhere, more like Casper the friendly ghost than a real man.
Conclusion: again, church is for kids or weirdoes
On Mother's Day, the unchurched man notices the extra flowers, the sentimental stories, and hears a sermon extolling the feminine virtues of motherhood. Tear- jerking tributes to mom bring out the Kleenex.
Conclusion: church is for women.
When an unchurched man attends a church service at Christmas and then only returns at Easter, he is exposed only to the beginning and the end of the story. He has no idea what takes place from when the Wise Men leave Bethlehem until the time Jesus is anointed with expensive perfume in Bethany. What about all of the time in between? What happens to all of the stories about dynamic life and ministry of Jesus Christ? Then it's back on Mother's Day where he probably leaves with some type of feminine impression.
What can a church do to be prepared for reaching men during the holidays? It begins with having a vision for the harvest. Are unchurched men viewed as a high priority during the holiday services?
As leaders in the church, it is our responsibility to make sure that church services are viewed as a unique opportunity to reach men for Christ. What follows are a few suggestions for impacting men during the holidays. Hopefully, the result is that they will not wait until Easter to return.
Let the sermon and teaching focus on Christ's power, His mission and His manhood, and not only on His meekness, gentleness and tenderness.
Employ the use of masculine imagery and language.
Feature men up front other than the pastor.
Limit the use of cutesy and sentimental moments.
Consider using video movie clip that brings action and adventure to the sermon.
I ask that you consider the following words of Jesus, "I will make you fishers of men." Many visitors will walk through the doors of our congregations during the coming holiday season. Make sure your worship experiences are relevant to these visitors if you have any desire of seeing them return.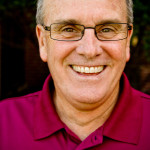 Bill Terry is the National Director for Men's Ministries and the Assistant Director for Discipleship Ministries. Bill resides in Oklahoma City with his lovely wife Rita, where they will celebrate 44 years of marriage in 2015. He is the proud head of an extended family that includes two sons Gregory and Rodney, daughters-in-law Holly and Brec, granddaughters Grace, Annie, Emily and Elena and grandson Adam Gregory.