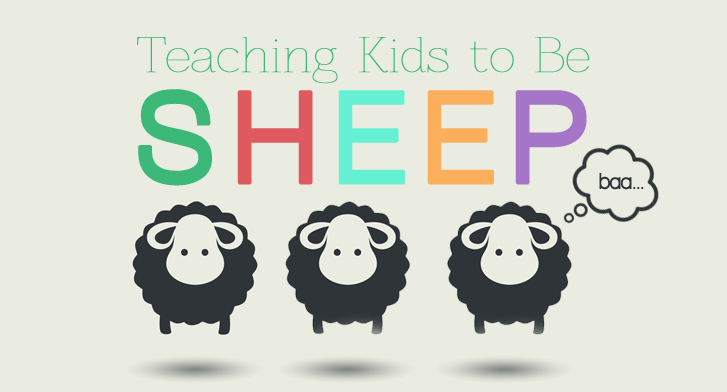 I realize I may have some bias, but I truly can't think of a more valuable place to serve, with the greatest potential for impact, than working with kids. The opportunity to partner with parents in teaching and training their children is a high calling and incredible privilege. So what exactly are we teaching and training them to do? I think a better question would be, "Who are we teaching and training them to be?" While there are many valid and compelling answers, one of my answers would be…sheep.
John 10:4 says, "His sheep follow Him because they know His voice." Teaching kids to realize that God speaks, that they can hear and recognize His voice, and to quickly obey what He says will truly equip them to be a lifelong friend and follower of Jesus. Imagine if we had all learned those things at an early age!! The next verse, John 10:5, gives me even stronger motivation, "But they will never follow a stranger; in fact, they will run away from him because they do not recognize a stranger's voice." We, as parents, children's ministry volunteers or leaders, can be a part of helping kids become so familiar with the voice of the Good Shepherd that they will actually run from anyone else's voice that doesn't line up with His. Incredible!
As you're planning your lesson for this week's services, or planning an intentional and purposeful connection with your child, keep in mind that ultimately you are helping them to recognize and follow the voice of Jesus. Share with them how it works for you, things that have helped you, and encourage them to give it a shot. Those of you who have been doing this for awhile, share some of your effective tips with us on our KidMin Facebook page (IPHCKids)
If you're a little out of practice yourself, with hearing the voice of the Shepherd, make it a point to get back at it. He's a GOOD Shepherd and longs to connect with you, speak to you, help, provide for, and protect you…as well as the kids you serve. Let's be intentional about being and teaching our kids to be…sheep!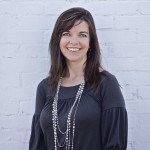 Dr. Ellen (Eby) Moore serves as the Consultant for IPHC CHildren's Ministries, as well as the Children's Pastor at The Ark Church, in Conroe, Texas.  An Oklahoma native with a rich IPHC heritage, Ellen earned her doctorate in Educational Leadership from Oral Roberts University after receiving her undergraduate and masters degrees in Education from Central State University (now the University of Central Oklahoma).  After years in public and private education she now enjoys serving kids, parents, and volunteers in her local church by creating environments where kids are connected to Jesus and encouraged and equipped to follow and serve Jesus for the rest of their lives.  Ellen is convinced that God has incredible plans for every child's life right now, not just for when they grow up, and they are changing the world.  Ellen has been happily married to her childhood sweetheart, Phillip, for over 25 years, and they're about to enjoy the "empty nest" as both of their children, Joshua and Meagan, will soon be in college.  When she has free time, you'll usually find her in the kitchen.