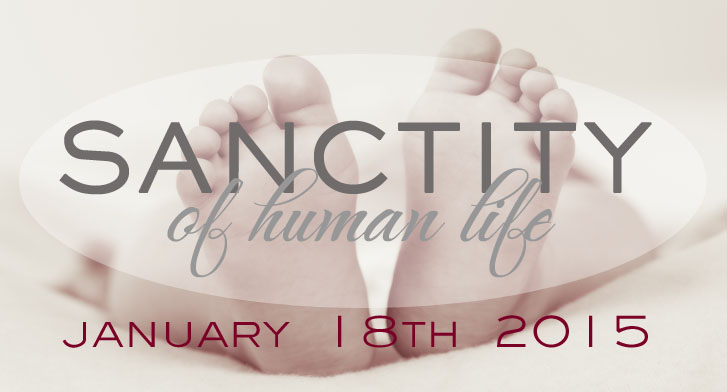 This year Royal Home Ministries, a ministry for young pregnant mothers and children, is starting a new initiative to help spread awareness of Sanctity of Human Life Week.
In January of 1984, President Ronald Regan proclaimed the third Sunday of every January to be National Sanctity of Human Life Day, a day to celebrate the value of all human life.  Since 1973, over 50 million legally induced abortions have been performed in the United States alone.
The Royal Home is an IPHC maternity home that not only celebrates the value of human life but also ministers to numerous young pregnant mothers, giving them a safe home and educational opportunities for themselves and their children.
Sanctity of Human Life day will be celebrated on January 18th 2015 and will continue throughout the week, culminating in the March for Life event on January 22nd. March for Life is the largest pro-life event in the world. Thousands of people will gather in Washington, DC to defend the most defenseless in our society: the unborn. You can read more about the March for Life HERE
The 50 for Life Initiative will help raise funds and awareness for Royal Home Ministries. Royal Home, along with Mission M25 and Bishop Doug Beacham, will be attending the March for Life.  Any church or organization who donates fifty dollars to Royal Home Ministries will be featured on a banner that will be on display during the March for Life event on January 22nd.
There are several ways in which you can donate to the Royal Home 50 for LIfe Initiative:
–Write a check
Please make all checks out to Royal Home Ministries and include 50 for Life in the notes. Make sure to include the name of your ministry or church! All checks can be mailed to:
Royal Home Ministries
P.O. Box 86 Salemburg, NC 28385
-Donate online
Please click HERE to donate online to Royal Home Ministries.
–Baby Hope Club
Girls' Ministries helps to raise awareness of Royal Home Ministries through their Baby Hope Club. Baby Hope Club raises an offering throughout the year that is given quarterly to Royal Home Ministries. Find out more about Baby Hope Club HERE
You can send in your donations to Baby Hope Club to the following address:
IPHC Ministries – Baby Hope Club #02116P PO Box 270420 Oklahoma City OK 73137  
Or click HERE to donate online