Proverbs 4:23 says, "Guard your heart above all else, for it determines the course of your life." This is an important thing to remember when we can allow all sorts of things into our heart. God is giving us great wisdom to guard this most valuable asset.Jeremiah 29:11 says, "For I know the plans I have for you," declares the Lord, "plans to prosper you and not to harm you, plans to give you hope and a future." … and then in verse 13, "You will seek me and find me when you seek me with all your heart."
The first step to vision – heart vision from God – is to seek Him.In Habakkuk 2:2-3 we are directed to write it down and run with it.
Seek Him – Get the Vision – Write it down – Run with the Vision
God does not say seek the vision but to seek Him. As we seek Him the vision is made clear. Each person in the body of Christ has a purpose. His glory is best revealed on this earth when each person is fulfilling that purpose.
Jeremiah 1:5 says, "Before I formed you in the womb I knew you, before you were born I set you apart…"
Let's hear that again with some more light in Hebrews 12:1-3, "Therefore, since we have so great a cloud of witnesses surrounding us, let us also lay aside every encumbrance and the sin which so easily entangles us, and let us run with endurance the race that is set before us, fixing our eyes on Jesus, the author and perfecter of faith, who for the joy set before Him endured the cross, despising the shame, and has sat down at the right hand of the throne of God. For consider Him who has endured such hostility by sinners against Himself, so that you will not grow weary and lose heart."
In order to get heart vision to seek Him, we need to apply this scripture to our lives. Here it is broken down into steps of action. The first step here leads us to do the most important and vital first step of seeking Him.
Get rid of encumbrances! We need to apply the 80/20 rule to our lives. Eighty percent of the effects in our lives come from twenty percent of the causes or actions. Are we putting off the most important of the 20%? This leads us to step 2.
Fix our eyes on Jesus.This is relationship with Him, talking with Him and listening to His still small voice where He can direct our steps and give us wisdom.
Know He is the author and perfecter of our faith that empowers us from beginning to end.What was begun in the Spirit is finished in the Spirit. Galatians 3:3.
Run with endurance by the power of the Spirit of God the race that is set before us.Our unique, divinely inspired and specifically-for-us race.
His encouragement is to not grow weary or lose heart.
When we as the body of Christ realize who we are as we are connected to God, we come from a position of knowledge and clarity of direction and purpose that flows out of this relationship. We see that so evident in the life of Jesus, and we are to be like Him on this earth so that the world will see Him as He is and be attracted to the lover of their soul. In this we will be fulfilled and reveal His glory to the world.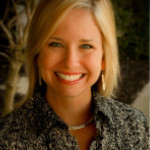 Samantha Snipes has served on the General Women's Ministry Board, the Sonshine Conference Women's Ministry Board and as a Regional Women's Ministry Leader.  She has a passion for activating and mobilizing people in their faith, to see them realize their mission in life, experience the great commission to win souls, and connect the passion and love of Jesus to the world. Samantha has a double major in Management and Marketing. She and her husband have owned their own businesses for over 20 years. She was Director of Operations at a design firm and worked with ministries all over the world with their marketing. She has been in women's ministry and in other ministries for over 20 years.